Sarah Nicole Smetana '09 did not intend to write a great young adult novel. She just wanted to write a great novel, something akin to the coming-of-age stories she loves.
Turns out, she did both.
Next year HarperTeen, an imprint of HarperCollins, will publish Smetana's The Midnights, a teen girl's story of loss and creativity set in Southern California. Smetana chuckles now to think she resisted the teen tag, even as her agent shopped it around to both adult and young adult publishers.
"I really didn't know what 'young adult' was. I've always loved writing about teenagers. Even a lot of the adult literary fiction I love best is about teenagers," says Smetana, who counts Janet Fitch's White Oleander among her favorites. "I just assumed it would be an adult book."
Not to worry. The teen shelf is proving to be one of the coolest hangouts in publishing. Children's and young adult (YA) fiction accounts for $1.4 billion a year in industry revenue, and that figure is rising, according to the Association of American Publishers. Heaps of adults are buying YA in particular. A Publishers Weekly survey indicates that more than half of YA readers are adults.
YA is starting to be lickety-split responsive, too. The Hate U Give, a YA novel about the Black Lives Matter movement, hit the top of the New York Times YA bestseller list within a week of its February release and is already optioned for film.
The trend is proving fruitful for a number of Chapman University alumni contributing popular titles in this category. Both creative writing and film alumni have published YA tales ranging from dystopias and mysteries, to fantasy and contemporary drama. Among them is Jeff Garvin '98, whose widely praised novel about a gender-fluid teen was featured at the Los Angeles Times Festival of Books in April. The American Library Association also included Symptoms of Being Human on its 2017 list of best YA fiction, and Barnes & Noble listed it as one of "16 YAs That Get it Right."
In Praise of Tenacity
Whether they chose YA or it chose them, the authors say it hardly matters. To a one, they maintain that regardless of audience, market trend or genre, all good writing starts with the habits they honed in Chapman's writing programs: tenacity, discipline, devotion to craft, and practice, practice, practice.
In short, there's nothing easy about it.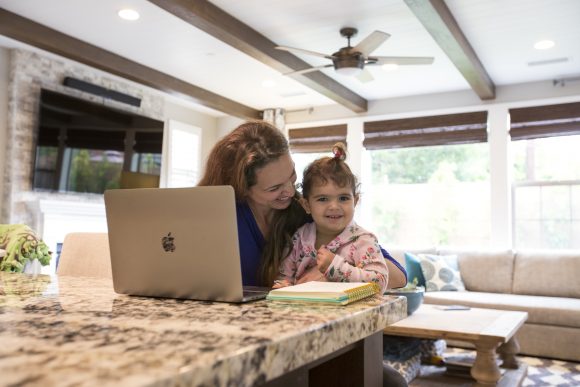 "There are so many moments when you feel completely overwhelmed by the task at hand. You have to have the willingness to go back and beat yourself up about these stories until you get it right," says Julia Walton (MFA creative writing '16), whose debut YA novel, Words on Bathroom Walls, is the story of a schizophrenic teen and will be published by Random House in July. "The biggest thing that my workshops did is teach me that it's OK to fail and to learn from that and to continue to experiment."
Kate Karyus Quinn (MFA film production '06) has published four YA novels, most recently Down with the Shine, from HarperTeen. Quinn cut her teeth on two other novels that were rejected. She credits the training ground of Dodge College for teaching her that first efforts often don't stick.
"Being in the editing lab and putting different pieces together, just having that time to play with story and see the different ways you can put the story together, I learned a lot from that. I think that has a lot to do with how I put stories together on the page," she says.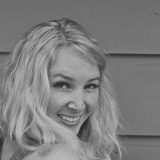 It was painful at the time, but Veronica Bane '11 remembers that the high expectations of her first writing professor were a wake-up call. Now she's grateful for that course taught by Ryan Gattis '01, who himself debuted in YA and has since published the adult novel All Involved, which unfolds over the six days of the 1992 Los Angeles riots. HBO is producing an adaptation of the 2015 novel.
"Professor Gattis completely changed how I write by the level of discipline that he demanded," says Bane, who teaches high school English in Los Angeles and writes YA novellas for Black Hill Press, a small publishing house started by Kevin Staniec '01. "I don't think I'd be writing professionally without his encouragement."
The Habit of Reading
The growth of YA delights professor and novelist Jim Blaylock, director of Chapman's MFA program in creative writing.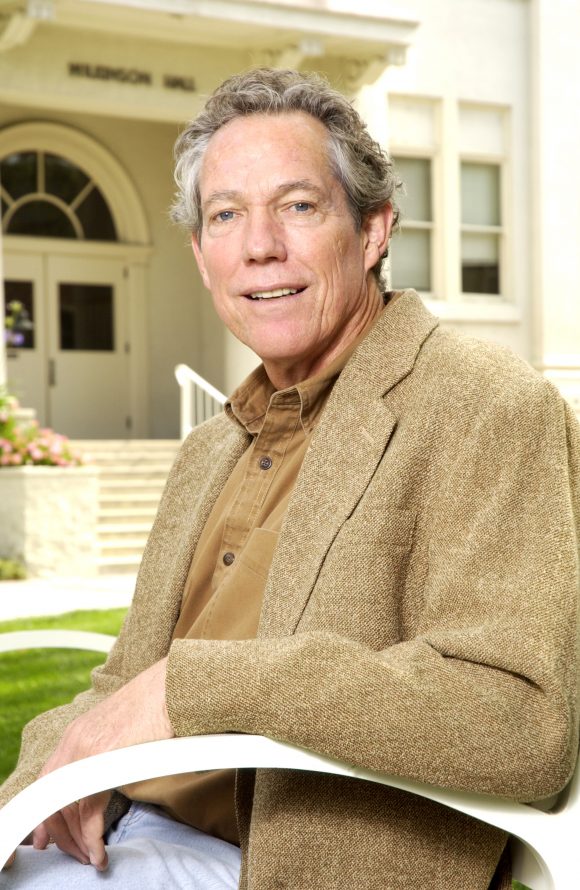 "It means that the world is full of young readers, who once having developed the habit of reading, will branch out to books of all varieties," says Blaylock, a pioneering author of steampunk and fantasy who has also published in the YA market.
He's seen an uptick in the number of creative writing students working on YA projects. But he credits alumni success to the program's focus on teaching writing, whatever the market or genre.
"We're interested in students developing an original voice and writing stories and novels that are aimed at advanced, thoughtful readers, regardless of genre. That said, we want to help writers in the program write as well as they can. If they choose to write a genre novel, then we aim to help them make it as good as they can make it," he says. "A novel is a novel regardless of the audience."
Indeed, craft is the foundation, say the alumni writing YA. But neither do they lose sight of the unique needs and sensibilities of their young fans – readers who turn to fiction not just for entertainment but for comfort and understanding as they make that teetering leap to adulthood.
"It's such a great time of life," Quinn says. "So much drama. And everything matters so much and you're really trying to figure out who you are. It's definitely not the last time you'll do that; that's something I know. It definitely continues. But it's the first time you have to wrestle that out."
The authors suspect the universality of such adolescent themes may also be why adults are such avid readers.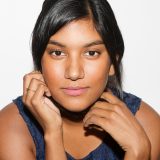 "It helps them puzzle out what they went through," Garvin says.
That tendency extends to YA nonfiction, as well. Neesha Arter '12 says teen and adult readers write to her about Controlled, a memoir published by Heliotrope that recounts her recovery from rape and an eating disorder.
"Readers are becoming more open to the tough topics, which I think is incredibly necessary," Arter says.
Inspiring Devotion
Still, it is the matchless passion and enthusiasm of the younger fans that bring the YA authors the most joy. Teen readers fill social media with comments, opinions, reviews and even carefully crafted photos of their favorite books. They start online conversations with their favorite authors through Twitter, Goodreads and fan blogs. Some even make a hobby of amassing hardcover collections.
"They want to own it and love it and fan over it," Smetana says.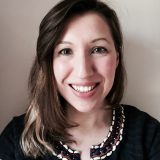 Quinn, who adores the Instagram photos her fans post of her books, envies young readers in this new age of communal, almost tribal, reading.
"When I was their age, reading was my secret hobby," she says. "There just wasn't that community, and I wish there had been. I think I would have been online and blogging about books and finding people who loved the same things I do. It's an amazing community of people who are excited about books."
Perhaps best of all is that this audience is especially keen about writing to favorite authors. Garvin treasures a note from a teen reader who received an early-review copy of Symptoms of Being Human from a friend. The reader found comfort and identity in the character's transgender experience.
"Reading my book was their way of going, 'Oh, gosh. This is me,'" Garvin says. After that, the author didn't worry much about critical reviews. "It was such a relief for me. When the book comes out, I thought no matter what the reviewers say, I touched this person. And I win."
---
Adventures in Publishing
Some self-published writers are also finding success in the young adult market. In fact, one alumna novelist says that now is a great time to be what she calls an "author-preneur."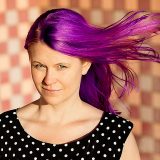 "Self-publishing used to be considered a vanity choice, but with the current flux of the book industry, independent publishing has blossomed into an exciting new market," says Ingrid Sundberg (MFA screenwriting '04).
Simon Pulse, an imprint of Simon & Schuster, recently published Sundberg's debut novel All We Left Behind. Still, the author acknowledges that self-publishing is intriguing. She features several self-published authors in her blog at ingridsundberg.com and offers writing tips to all writers on her YouTube channel called Ingrid's Notes.
"There's never been a better time to take your publishing career into your own hands," she says.
Chapman alumni are part of that independent writing community. Here are a few of their new titles. Each is available on Amazon.com.
The Unshorn Thread is the first of a planned fantasy trilogy by Colin Druce-McFadden '05, who began work on the series in one of Professor Blaylock's creative writing classes.
The Magical Adventures of Brian Leonard by Adam Myman '95 pits an average teen against a scary world of ghosts and ectoplasmic goo.
Jeremy Bixtu and the Hillman Husky by Lisbeth Welch-Stamos '89 is a novel for middle grades that combines time travel and magic in a Southern California setting.
If you're publishing for the YA market, we'd love to hear about it. Please share your news at magazine@chapman.edu.