For the third year in a row, Chapman University has been recognized as a top producer of Fulbright scholars.
The Fulbright Program is the U.S. government's flagship international educational exchange program. Top-producing institutions are highlighted annually in The Chronicle of Higher Education.
"We couldn't be prouder of our students for this accomplishment,"  said Glenn Pfeiffer, Ph.D., Chapman provost. "The impact of this announce- ment on the campus and community will only have positive benefits to our already growing and competitive University."
Three Chapman alumni are teaching abroad for the 2016 – 17 academic year through the Fulbright English Teaching Assistant award. Damaris Bangean '16 is in Romania, Ashley Barba '16 in the Czech Republic and Esme Aston '16 in Malaysia.
For the 2017– 18 academic year, 35 percent of Chapman applicants reached the semifinals – the highest rate in the University's history.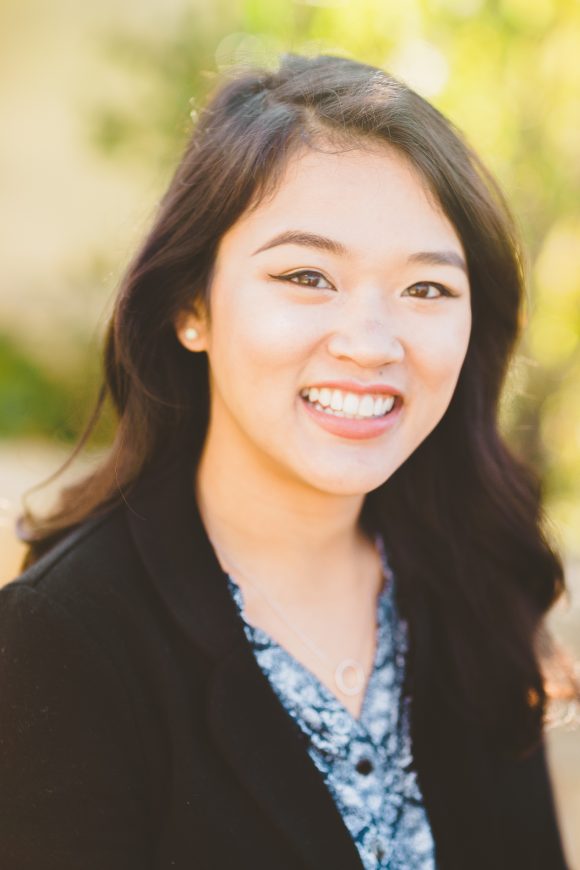 Caitlyn Nguyen '17 is Chapman's newest fellowship recipient. She earned an English Teaching Assistant position to Vietnam, where she will teach English and U.S. culture to Vietnamese students during the 2017–18  school year.
The Fulbright competition  is administered at Chapman through Julye Bidmead, Ph.D., director, fellowships and scholar programs. For the first time this year, Chapman is promoting the Fulbright Summer Institute – a summer Fulbright opportunity designed for first- and second-year college students.
Since its inception in 1946,  the Fulbright Program has provided more than 370,000 participants – chosen for their academic merit and leadership potential – with the opportunity to exchange ideas and contribute to finding solutions to shared international concerns. More than 1,900 U.S. students, artists and young professionals in more than 100 different fields of study are offered Fulbright Program grants to study, teach English and conduct research annually. The Fulbright U.S. Student Program operates in more than 140 countries throughout the world.