Updated info: there is a special $10 off discount for Chapman, family and friends. It is:

SKY2017 at this link: www.centertheatregroup.org/promo 
Chapman University, in association with Lexikat Artists and legendary actress Annette Bening will star with a notable ensemble cast including 2017 Daytime Emmy winner Kate Mansi in a one-night only performance of the war letter play, If All the Sky Were Paper, on June 7 at the Kirk Douglas Theatre in Culver City, CA.
If All the Sky Were Paper is a powerful, humorous and unforgettable play about one man's search around the world for the "most extraordinary letters ever written," and is based entirely on real life war letters—letters written by soldiers and their loved ones during all wars from the American Revolutionary War to the present emails from Afghanistan.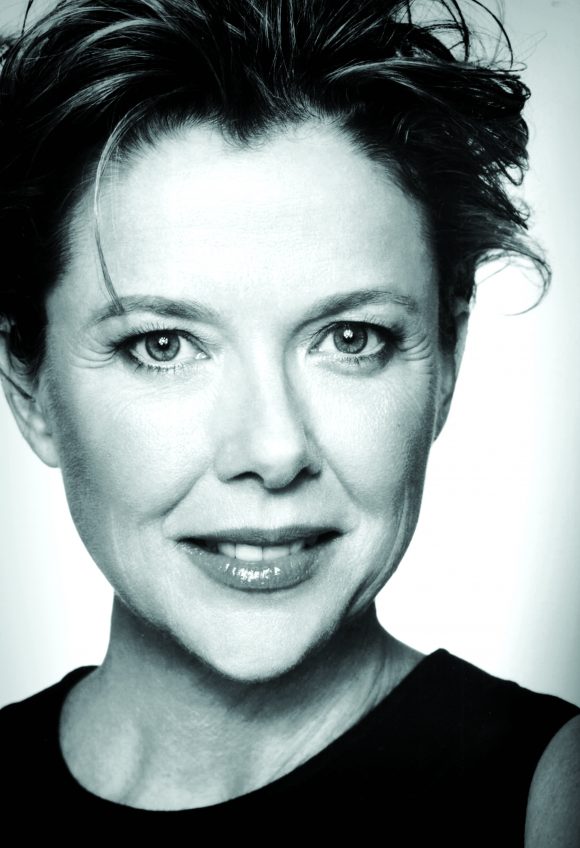 Directed by John Benitz, and produced by Victoria Morris, the play is written by historian Andrew Carroll and is based on Carroll's search across the globe for the most extraordinary war letters ever written. The play also features letters from Carroll's two New York Times bestsellers War Letters and Behind the Lines, all brought to life by an ensemble cast of actors.
In the performance, Carroll is played by a Narrator, Garrett Schweighauser, a Chapman Alumni who recounts his travels around the world, which are at times heartbreaking and harrowing but also inspiring and humorous. Actors portray the real military men and women (as well as their loved ones at home) who wrote the letters, which express the full spectrum of emotions and experiences in times of war—from the ferocity of battle and combat to moments of camaraderie and levity. These are their remarkable stories and voices, as captured in their own words.
A two-minute video of the play can be seen here: https://vimeo.com/pantherproductions/review/126203521/8a1d278e53
This performance of If All the Sky Were Paper coincides with historian Andrew Carroll's current nationwide initiative—"Million Letters Campaign." Starting in April 2017, Carroll set out to seek out and preserve at least 1 million war-related correspondences from every conflict in U.S. history, from handwritten missives penned during the American Revolution to emails sent from Iraq and Afghanistan. Carroll, a Chapman University Presidential Fellow, is the founding director of the Center for American War Letters (CAWL) at Chapman University, and is traveling throughout the country speaking at libraries, schools, historical societies, museums, veterans' organizations, military academies, civic clubs, places of worship, and similar venues to spread the word about why these writings are so important and, ideally, to encourage people to donate their war-related correspondences to CAWL so that they will be preserved forever.
"There has, I believe, never been a coordinated initiative of this size and scope to save American war-related letters and emails," Carroll says. "These correspondences help us to honor and remember the troops, veterans, and military family members who have served this nation—these are their words, their voices, and no one can tell their stories better than they can. I also hope this campaign encourages people to write letters to their loved ones about their wartime experiences, even if they relate to events that happened years ago."
Carroll has made it his life's mission to raise public awareness about the need to find and preserve war letters and similar writings to honor and remember veterans, troops, and their families. He founded the Center for American War Letters at Chapman University to create a place where the letters could not only be preserved, but also where they could be shared with the public in a permanent exhibit. The Center for American War Letters' website is www.WarLetters.us.
"In having actors bring these letters to life, we are allowing these brave soldiers and their loved one's stories to live on in If All the Sky Were Paper," said John Benitz, director of the play and chair of Chapman University's Department of Theatre.
There are four Chapman alumni acting in the show: Garrett Schweighauser, Matt Gallenstein, Donathan Walters and Conor Brown. Additionally, Stage Manager Kim Weber is a Chapman alumnus.
The performance at the Kirk Douglas Theatre will benefit the USVAA, which helps veterans find meaningful work in the arts.
If All the Sky Were Paper starring Annette Bening will take place Wednesday, June 7, at 7:30 p.m. at the Kirk Douglas Theatre in Culver City, CA. Running time is 80 minutes, and the performance will be followed by a reception with the director, writer and actors. Tickets to the play can be purchased here: https://www.centertheatregroup.org/tickets/kirk-douglas-theatre/guest-productions/if-all-the-sky-were-paper/