Chapman University welcomes the 2010 Nobel Laureate in Literature Mario Vargas Llosa to its campus to receive an Honorary Doctor of Arts degree. All are welcome May 19 for a special afternoon of both academic ritual and literary excellence as Chapman honors a friend and distinguished writer with a ceremonial hooding combined with a talk from Vargas Llosa and a book signing. The world-renowned novelist is the final guest speaker in the 20th anniversary edition of the John Fowles Center for Creative Writing speaker series and will present a special address called To Tell a Story Well Told.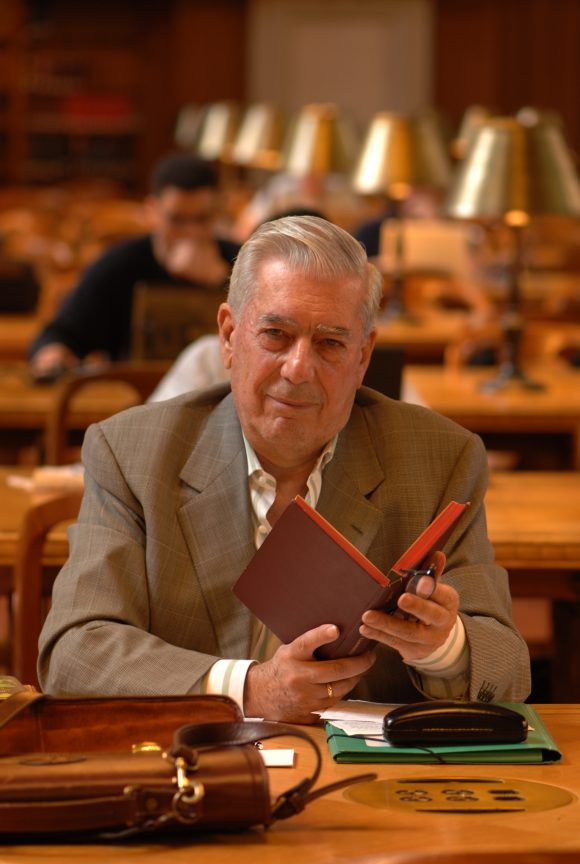 "This extraordinary occasion celebrates the creative pieces of Chapman University by combining a traditional academic ceremony with an opportunity to hear from a Nobel Laureate in Literature," said Mark Axelrod, Ph.D., professor of English and director of the John Fowles Center for Creative Writing at Chapman University. "We are honored to host Mario Vargas Llosa as the final speaker in the 20th anniversary of the John Fowles Center for Creative Writing and to confer this degree upon such a great talent and friend."
Vargas Llosa was born into a middle-class family in Arequipa, Peru. He developed an interest in poetry at an early age. His extensive, rich authorship consists mostly of novels, but also of plays essays, literary criticisms, and journalism – many of which reflect on Peruvian society and politics. His works exhibit his ardent love of storytelling.
Taking place on Friday, May 19, the ceremony—normally reserved for academic commencements—will begin at 2 p.m. with the degree conferral. Immediately following, Vargas Llosa will give his talk, To Tell a Story Well Told, and will conclude by signing copies of his books for guests. More information can be found at https://events.chapman.edu/31393. Although the event is free and open to the public, R.S.V.P. is requested at events@chapman.edu