There's a cool breeze rolling through Leatherby Libraries, all the way up to the fourth floor.
Guest curator Chris Jepsen, president of the Orange County Historical Society, has brought the collection Tiki in Orange County to the Frank Mt. Pleasant Library of Special Collections and Archives on the fourth floor of Leatherby Libraries. The collection contains many items, from artifacts to photographs, music and documents, that highlight both the Tiki aesthetic and the culture of post-war Orange County.
The exhibition includes a handful of genuine Oceanic art items as well, though Jepsen notes that pop Tiki is more kitsch than culture.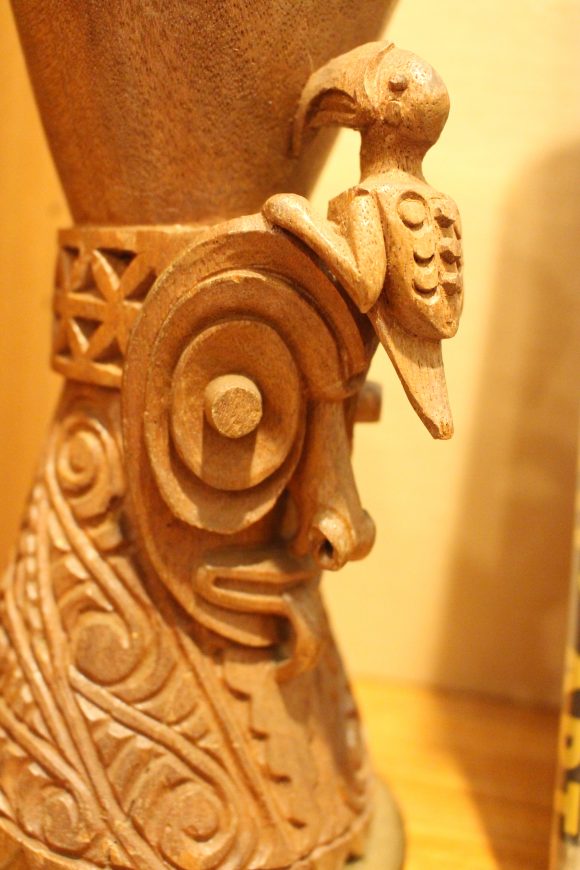 Orange County is a natural home for the pop culture phenomenon of the '50s and '60s, said Jepsen, assistant archivist at the Orange County Archives. Tiki infatuation flourished in the post-war years until about 1969, paralleling Orange County's development into the major population center it is today.
"It was the yin to the space age's yang," he says.
He lists other factors, including the outdoor lifestyle, surf culture and a glut of creative people working at Disneyland and in the film industry who had the know-how to build South Seas film sets and Tiki bars.
"All the people in the world who were the best at making fantasy really were in Southern California," he says.
But does the affection for all this veer toward cultural exploitation? Jepsen doesn't think so.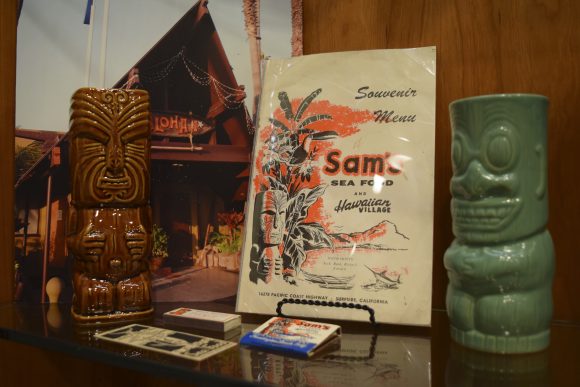 Pop Tiki is mostly invented fantasy, a style rather than a culture, he said.
"Everything in American culture is borrowed from other cultures — food, clothes, language, even most of the art forms," he said.
Looking at a photo of a Tiki restaurant, Jepsen jokes, "I see influences from about three, maybe four, cultures in that. Maybe it's from Fonus Bolognus Island."
The Tiki in Orange County exhibition offers a glimpse of Orange County life back to a time when suburban Americans tried to bury a war behind them and contemplate the space age ahead of them by sinking their toes into the sand.
Tiki in Orange County will be on display now until Aug. 25, 10 a.m. to 5 p.m., Monday through Friday. For more information, contact Esther Shin at (714) 532-6027 or eshin@chapman.edu