When news of
La La Land's
stunning 14 Academy Award nominations broke on Tuesday morning, Patricia Ward Kelly naturally thought of what her late husband would make of such accolades for a musical that so clearly echoes his genius.

"He would be so proud of these young people and what they have done. He never wanted people to mimic what he did. He wanted them to take it and do something new. He would be cheering them," she said.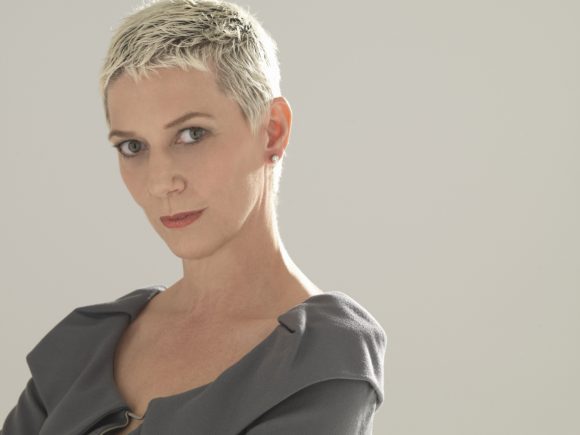 On Saturday, Jan. 28, the legacy and influence of the man who reshaped the Hollywood musical will be celebrated again when the film legend's widow and biographer presents "Gene Kelly: The Legacy – An Evening with Patricia Ward Kelly" at Chapman University's Musco Center for the Arts. Tickets are $20 to $50 and may be
purchased online
.

With film clips, taped interviews, anecdotes and mementoes, Patricia Kelly's one-woman show weaves the story of the iconic dancer, singer, director and choreographer whom she describes as a true Renaissance man who not only reinvented the Hollywood musical but also read Latin, spoke French and studied economics at the University of Pittsburgh.

Longtime fans are happy to learn what they suspected – "He was a decent man of great integrity." And those new to film history discover a pioneer whose influence is stamped all over the big screen's latest musical hit,
La La Land
.

"One of the reasons I created this show is because Gene was very specific about how he wanted to be remembered, which was as the man behind the camera," she says. "They either don't know or forget that he was the guy behind the camera and responsible not just for the choreography but how the camera captured the dance. That's what's so radical and groundbreaking," she says.

The early musicals tended toward static camera angles, choreography that drew on Broadway stage traditions and the notion that songs should be separate from the story, she says. Gene Kelly changed all that with his athleticism and approach to musical storytelling.

"Gene moved the camera in a way that had not been done before. Before, if you put a dance in the number, essentially the story would stop and you'd go back to the story when the number finished. Gene wanted the dance to further the plot.
Singing in the Rain
is probably the most iconic example of that," she says. "He's literally taking the dance into the street, and as you watch him he's moving toward the camera, creating a kind of kinetic energy."

La La Land
director Damien Chazelle, who visited Patricia Kelly for advice and insight before starting the film, used those concepts well. She has but one regret about that.

"I wish Damien Chazelle could have worked with Gene. I think Gene would have loved it."

This appearance marks Patricia Kelly's second visit to Chapman, where she premiered the traveling version of the show after its New York debut and made time for an interview with President Emeritus Jim Doti on
Dialogue with Jim Doti
. Below is the Panther Productions video.