Henri Temianka was a singular figure in classical music throughout nearly the entire run of the 20th century. One of the era's foremost concert violinists — who performed more than 4,000 concerts during his long career, and whose talents made him a global favorite as well as a hero of the Southern California music scene — Temianka was also a prominent conductor, educator, author, and founder of the renowned
Paganini Quartet
and California Chamber Symphony.

That famed ensemble founded in 1946 — in which he played as first violinist — toured the world for many years and made award-winning recordings for RCA Victor. In 1960, Temianka founded the California Chamber Symphony — the first true chamber orchestra in Los Angeles — and led its subscription concerts in UCLA's Royce Hall for more than 25 years. He was one of the first to break tradition by speaking to his audiences from the stage about the music they were hearing. Temianka also directed the popular "Croissants and Chamber Music" series on Sunday mornings on the patio of the L.A. Music Center, and conducted 10 seasons of summer chamber music at the Getty Museum in Malibu.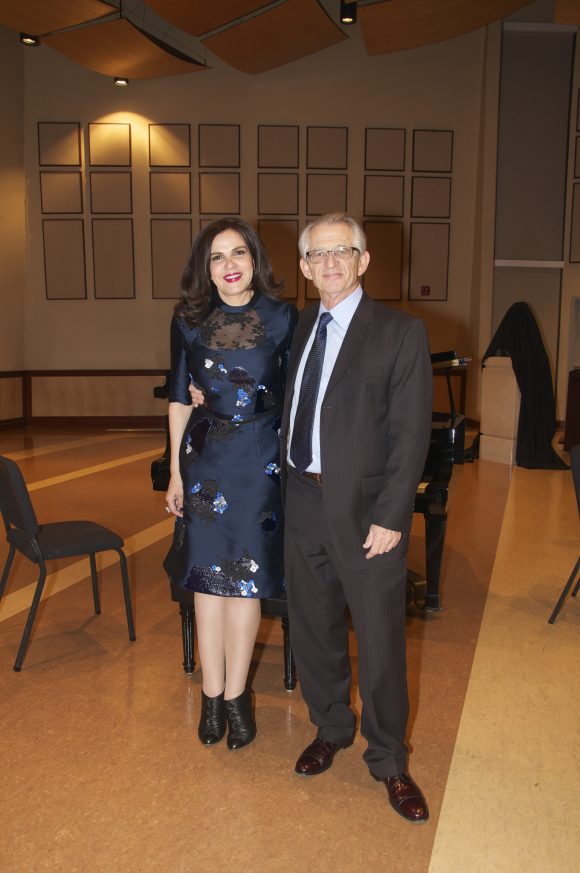 Temianka's relationship with Chapman University is profound and led by his son Dr. Daniel Temianka. In February 2013, the university endowed the
Henri Temianka Professorship in Music and Scholarship in String Studies
. A
bust
of Temianka was created by the prominent sculptor Miriam Baker and stands on the Bette and Wylie Aitken Arts Plaza in front of the Musco Center for the Arts, between busts of Mozart and Puccini. Additionally, currently on display through the end of this month is an
exhibit
of Temianka's letters and memorabilia at Chapman's Leatherby Libraries.

"I am very excited about this extraordinary opportunity, and grateful to the fine people at KUSC for making it possible," said Dr. Daniel Temianka.

Dr. Temianka, a retired physician in the greater Los Angeles area, and also an avid archivist and promoter of his father's music and legacy, was interviewed earlier this month by Jim Svejda at
Classical KUSC radio
.  The four-hour show will include selections of music recorded by Henri, the Paganini Quartet and the California Chamber Symphony.  It will air on Jim's Svejda's Evening Program (FM 91.5 or online at kusc.org) on Thursday, July 28, from 8 p.m. to midnight, Pacific Time.

Dr. Temianka's wife, Zeinab Dabbah, M.D. (J.D. '12), also serves on Chapman's Board of Trustees.