When Bloomberg BusinessWeek released its latest rankings of the top undergraduate business programs in the nation, not only
was Chapman University's Argyros School of Business and Economics the top-rated school in California, but it also earned the highest rank on the West Coast.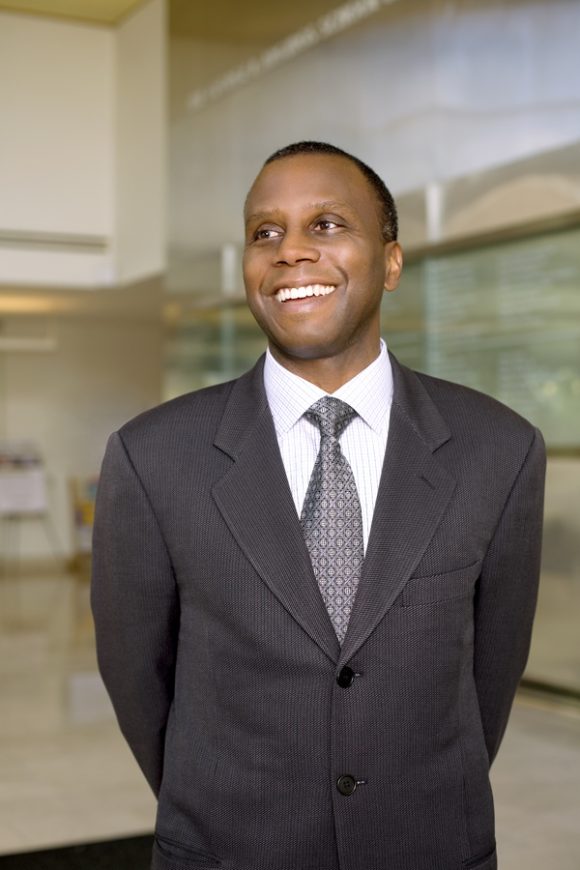 "We are exceptionally pleased," Argyros
School Dean Reggie Gilyard said of the No. 34 overall ranking. "Having our under- graduate program receive this level of recognition is a testament to the excellence of our faculty, staff, students, graduates and University-level leaders."
There were 114 schools ranked in what Bloomberg BusinessWeek says is its final such survey. Schools are evaluated based on employer feedback, student ratings of their experience, starting salaries and internships, among other factors.
The Argyros School has about 1,450 undergraduate students. It also has graduate business and accounting degree programs, including an executive MBA program.