The Argyros School of Business and Economics is ranked one of the top undergraduate business schools in the nation by
Bloomberg BusinessWeek.
Coming in at #34, this year's ranking is the highest ever for Chapman University and places it as not only the top undergraduate business school in California, but also the top program on the West Coast.

"We are exceptionally pleased with this ranking," said Reggie Gilyard, dean of Chapman's Argyros School of Business and Economics. "Having our undergraduate program receive this level of recognition is a testament to the excellence of our faculty, staff, students, graduates, and University-level leaders.  It also speaks volumes about the impact that our Board of Counselors is having—generously giving of their advice, time, talent and resources."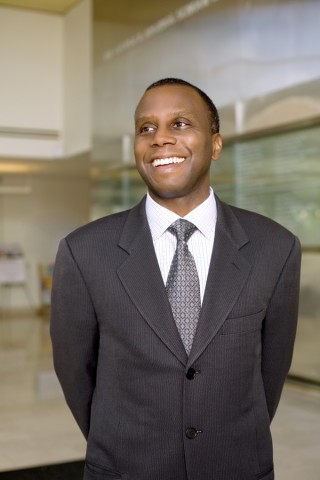 In addition to announcing the rankings,
Bloomberg BusinessWeek
also announced that this is the final year that they will issue undergraduate rankings since they began in 2006. There were 114 schools ranked this year.

According to
Bloomberg BusinessWeek
: The undergraduate rankings are based on five components: The methodology is below:

–
Employer Survey (40%):
Feedback from recruiters who hire recent business graduates on how well schools prepared students for jobs at their companies.

–
Student Survey (35%):
Students' own ratings of the campus, career services department, and faculty and administrators.

–
Starting Salary (15%):
The base compensation of students who had jobs lined up, adjusted for salary variation across industries and regions.

–
Internship (10%):
The percentage of a school's graduates who had at least one internship at any time during college.

More information on the rankings can be found at:

http://www.bloomberg.com/features/2016-best-undergrad-business-schools/


Chapman's Argyros School is a leader in undergraduate and graduate business education. The Argyros School has approximately 1,450 undergraduate students, has graduate business and accounting degree programs, and also has an Executive MBA Program.