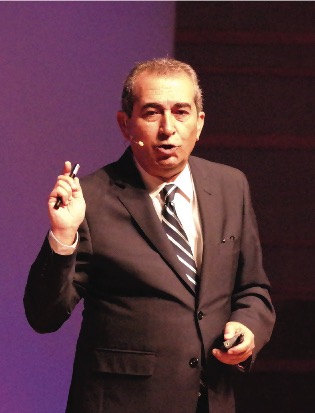 The jobs are coming back.
That was just some of the good news to come out of Chapman University's 38th Annual Economic Forecast, presented in December to some 1,500 business leaders at the Segerstrom Center for the Arts in Costa Mesa, Calif.
California employment will grow by 2.4 percent this year, in turn boosting consumer spending and household formation, according to the projections of the A. Gary Anderson Center for Economic Research. Of all the state's metropolitan areas, Orange County had the third lowest unemployment rate in 2015, outpaced only by San Francisco and Santa Clara, according to the report, authored and presented by economists Jim Doti, Ph.D., Chapman president; and Esmael Adibi, Ph.D., professor and director of the Anderson Center.
Orange County's slower job recovery stems from the challenges faced by its two main employment sectors – financial services and construction. Home building is slow and first-time buyers are discouraged by short supply of affordable housing in the county, Adibi said.
But Orange County job sectors showing sturdy growth were education and health services, leisure and hospitality and professional and business services. Statewide, healthcare jobs are expected to increase over the next six years, according to the report. "California is shifting gears from recovery to expansion," Adibi said.
And what about those dropping oil prices on the national economy? They certainly distressed the stock market in 2015, but the time-proven econometric model used by the Anderson Center points to positive effects emerging in 2016, Doti said. The model's equations suggest that the drop in crude oil prices will prompt a 1.5 percent rise in GDP in the first half of 2016, counterbalancing the sluggish growth in exports.
Historically, Chapman's Economic Forecast is a model of accuracy. A review of research for the 10 years beginning in 2004 shows that Chapman's forecasts of real GDP were more accurate than those of 30 "Blue Chip" agencies.