Life on a university campus is busy, with constant demands, deadlines and expectations. Wouldn't it be nice to occasionally find respite from it all?
The Fish Interfaith Center is happy to announce that it has a new way to do just that — a labyrinth.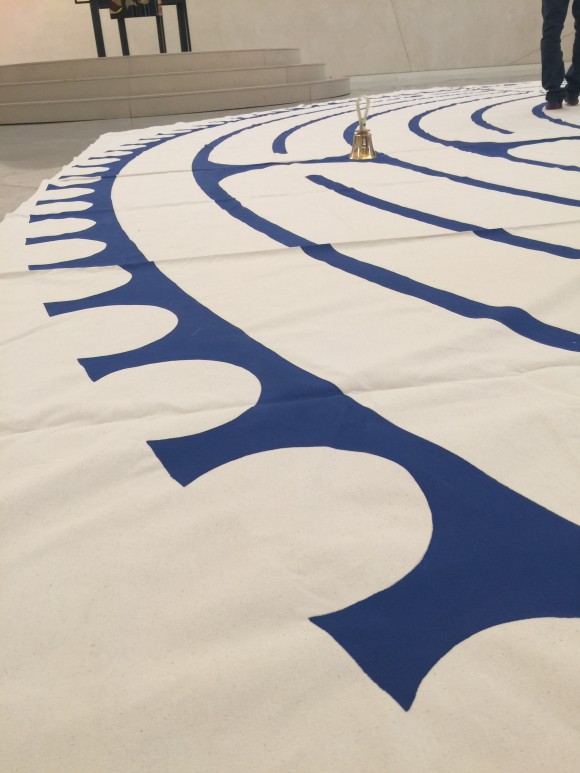 The Chapman Labyrinth, a 36-foot wide canvas replica of the Chartres Cathedral labyrinth built into the stone floor of the French Gothic church, arrived last week at the center, a gift of the Office of Church Relations to Chapman University. The continuous path leads to a center and can be used as a meditation tool, individually or with groups, says Rev. Nancy Brink, director of church relations at Chapman.
While the labyrinth pattern is like that of its famous model in the Catholic cathedral, this walking path – as well as other patterns – are widely used for meditation and mindfulness practices by people off all traditions and faiths, Brink says.
"Labyrinths are helpful for problem solving, grief work, stress relief, releasing creativity, marking a new beginning, personal prayer, and community building," she says.
More information about guided community walks with the Chapman Labyrinth will be forthcoming.
(Image at top/A gathering of students and staff from Office of Church Relations walk the labyrinth shortly after its delivery.)