News that the St. Louis Rams are moving to Los Angeles in 2016 sparked jubilant celebrations among the area's football fans, eager to have a hometown NFL team to call their own again.

Smiling along with them was football fan and Chapman University economist
Essie Adibi
, Ph.D., professor, and director of the A. Gary Anderson Center for Economic Research, who says the economic impact could score the area a much needed economic boost.

"The fact that we don't have any football team now means that it would be fresh spending," Adibi said.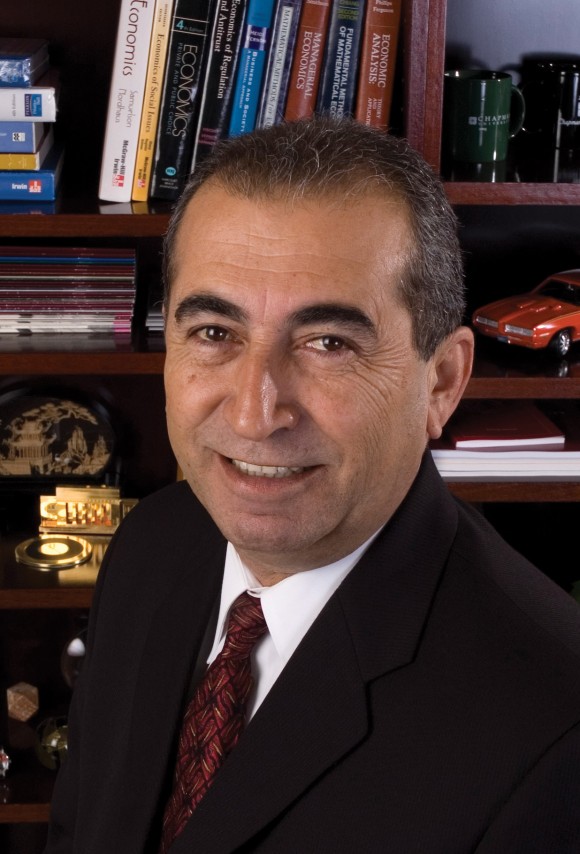 The league and the developers of what will be the NFL's largest stadium by square footage have pledged that it will be built without public money in Inglewood, a city southwest of Los Angeles and adjacent to Los Angeles International Airport.

"Overall, it is going to be very positive for the city and even the surrounding areas. If it's private money, that's fantastic," Adibi said.

The only caveat, he said, is that the stadium construction and operations continue as planned to be fully paid for with private investments, rather than with taxpayer or city assistance, or special tax concessions. Historically cities that underwrite such developments either at the outset or down the road do not recoup their investments, said Adibi, who is among several economists who have studied the economic relationships between major sports facilities and their home cities.




In addition to sales and hotel tax, cities relish the jobs that accompany major sports franchises. Most notable in the short run will be the creation of well-paying construction jobs as the estimated $3 billion stadium is built on the site of the old Hollywood Park racetrack. However, once the facility opens, Adibi predicts that most stadium-related employment will be low-wage.

"Most of the jobs that these types of activities generate are not high-value jobs. In all likelihood, they will be minimum-wage and part-time. But having said that, the unemployment rate is very high for unskilled workers. They're going to be jobs for people who don't have other opportunities," he said.

Less optimistic is futurist and author
Joel Kotkin
, a Presidential Fellow in urban studies at Chapman who says
sport franchises
can go from economic boom to financial burden for a city. That the stadium will be built with private funds is a better deal, but not the only consideration.

Remember, this is L.A. we're talking about.

"There will be some severe traffic issues on game days for sure," he said. "The area is very congested and very few football fans will take transit there."

Featured image at top is an artist's rendering of the HSK-designed stadium, found on PR Newswire.