Chapman University will present its first annual Dyslexia Summit: "Strength in Cognitive Diversity," on Friday, Oct. 23, from 8:30 a.m. to 12:30 p.m. The conference will take place in Bush Conference Center, Beckman Hall 404. The event is free and open to the public. However, advance registration is required. Online registration is open now at
https://events.chapman.edu/7530
.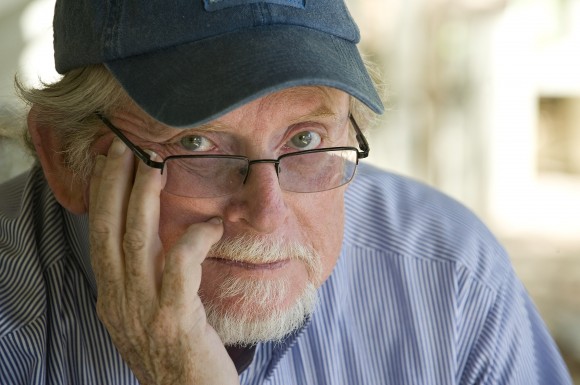 The conference will feature presentations by a stellar roster of dyslexia experts and "out-of-the-box" thinkers who have become successful in many walks of life despite having dyslexia – which is characterized by difficulties with word decoding and recognition and poor reading comprehension in people who are otherwise "normal" in all other respects. The speakers will include:
Jack Horner, renowned paleontologist and author, who has dyslexia

Fumiko Hoeft, M.D., Ph.D., of the Dyslexia Center at the University of California, San Francisco

Richard Bausch, acclaimed novelist and short-story writer, of Chapman University, who has dyslexia

Ben Foss, author and founder of Headstrong Nation, a movement dedicated to helping adult dyslexics "own their dyslexia, understand it, and develop new ways of learning and working"

Michael Spagna, Ph.D., dean of the College of Education at California State University, Northridge who spearheaded the groundbreaking Center for Learning and Education at CSUN and is an expert on learning disabilities and education for all types of learners

Claudia Koochek, head of Westmark School in Los Angeles, one of the nation's premier schools for differently abled learners

Sir Richard Branson, British business mogul, investor and founder of Virgin Atlantic, who has been very open about having dyslexia, who will open the conference with videotaped welcome comments

The conference is the brainchild of Chancellor Daniele Struppa, Ph.D., and Jamie Montgomery, managing director of March Capital Partners in Santa Monica. Montgomery's daughter, a Chapman student, has dyslexia and is very successfully navigating university life.

"What we want to highlight in this conference is the burgeoning new science of dyslexia that is being developed," said Struppa. "We also hope that we can encourage universities to look at students with dyslexia as an asset, not simply as a group that needs special accommodation. The summit will focus on the fact that there is a very high incidence of extraordinarily successful people and creative geniuses in the dyslexic community."

Struppa says that because the brain of a person with dyslexia functions in a different way, that allows him or her a "disruptive creative streak" that can be harnessed for the good of society. "The ideas we will discuss at this conference may end up being the foundation for a new 'Center for Cognitive Diversity' at Chapman," he added, "but in any case, they will be stimulus for further conversations and future conferences."

Struppa defines "cognitive diversity" as the recognition that different people learn in different ways. "It's our hope that, as this conference wraps up, Chapman and other institutions of higher learning will have more ideas not only on how to accommodate our students with dyslexia, but will be encouraged to seek them out as part of a stronger, more varied and thus more innovative team of thinkers."

Schedule for "Strength in Cognitive Diversity"


8:30 a.m.      
Check-in/Coffee

9 a.m.            
Opening Remarks — Daniele Struppa, Ph.D., Chancellor of Chapman University

9:10 a.m.
       Welcome Comments (taped) – Sir Richard Branson

9:20 a.m.
       "Owning your dyslexia" – Ben Foss, founder of Headstrong Nation and author of
The Dyslexia Empowerment Plan


9:35 a.m.
       "The Science of Dyslexia and the Brain" — Fumiko Hoeft, M.D., Ph.D., Dyslexia Center, UC San Francisco

10 a.m.  
          "Breaking Eggs: the Science of Discovery" – paleontologist and author Jack Horner

10:20 a.m.
      Audience Q&A with Ben Foss, Fumiko Hoeft and Jack Horner

10:40 a.m.
      Break

10:50 a.m.
      "Dyslexia and Creativity" – Richard Bausch of Chapman University with a panel of successful students who have dyslexia

11:10 a.m.
         "Cutting to the Chase: What Every Educator Needs to Know About Cognitive Diversity," with Michael Spagna, Ph.D., dean of the College of Education at California State University Northridge, and Claudia Koochek, head of Westmark School in Los Angeles.  Moderated by Margaret Grogan, Ph.D., dean of Chapman University's College of Educational Studies.

12:15 p.m.
         Closing Remarks – Jerry Price, Ph.D., Vice Chancellor and Dean of Students, Chapman University

12:30 p.m.
         Adjournment