Verse Things First
All during April, visitors to Leatherby Libraries could spin a metal dial, lift a tiny door and pull out a skillfully word-smithed surprise. The poetic treats were the brainchild of David Krausman (M.A./MFA '16), who decided to enliven National Poetry Month by filling a gumball machine with lines of verse written by Chapman University students, alumni, professors and others.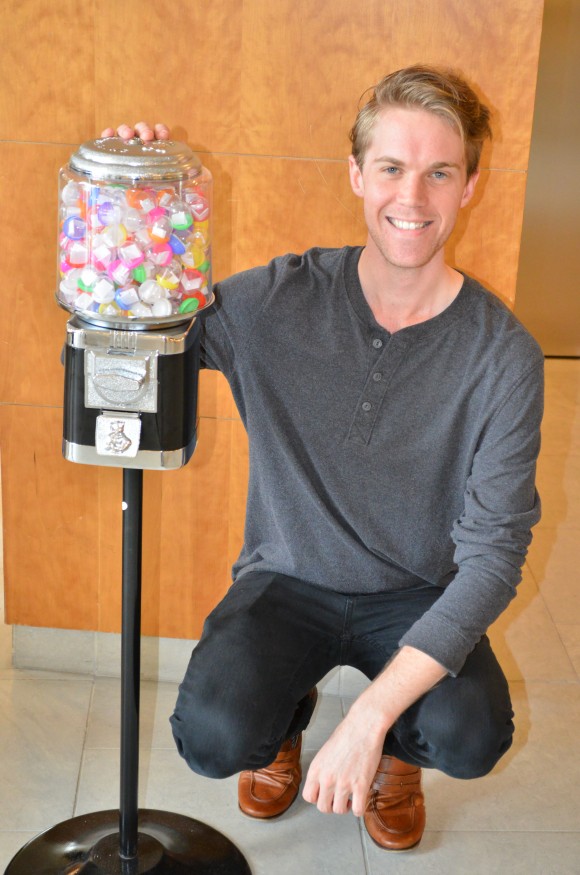 The poets were eager to contribute lines, Krausman said, and a student creativity grant paid for the machine, which he bought new online."I wanted one that would essentially live a life by poetry and poetry alone," he said. The first load of 350 or so writings was snapped up in less than a day, and volunteers refilled the machine at least three more times during the month. That wide embrace of the project heartens Krausman, a staff member of TAB: The Journal of Poetry and Poetics on campus. "Poetry is thriving at Chapman," he said, "and maybe this can be another bridge to help increase interest."
The Oops App
Who hasn't sent a text that they'd like to take back? Maci Peterson '09 has, although not lately. That's because the Chapman PR and advertising graduate created an app that provides an automatic grace period, protecting texters from future moments of regret. It's called On Second Thought, and it already has more than 31,000 users just since the Washington, D.C.-based Peterson and her partners launched it Dec. 23.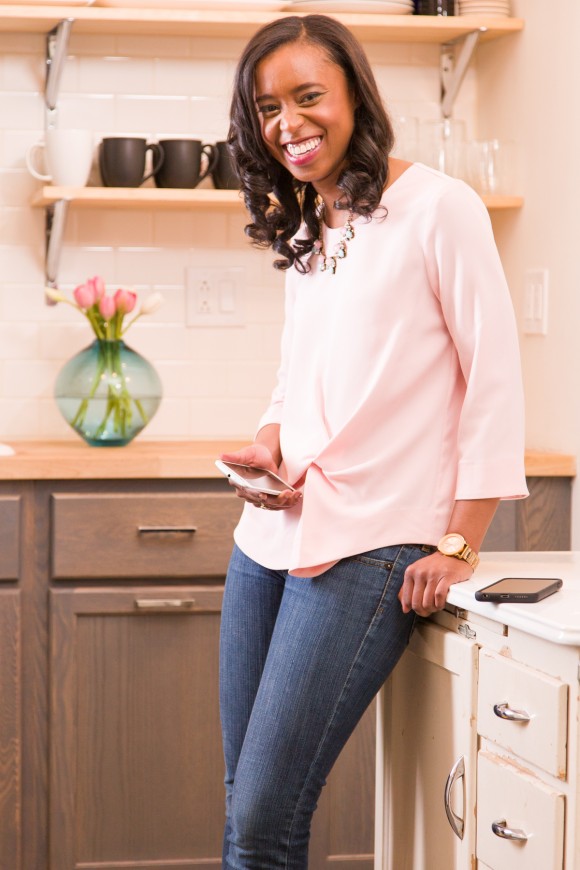 The app's success landed Peterson on Washington Business Journal's 40 Under 40 list. On Second Thought is free to download, and for a $1.99 monthly subscription fee will grant unlimited recalls. She and her team are working on new features to make it a one-stop destination for messaging services, but for now the app is all about saving users from themselves. Like when a message gets mistakenly changed to something totally inappropriate. "Autocorrect has a vendetta against me," Peterson says. "But I'm still thankful for it because it keeps us in business."
Grounds for Research
For commercial food producers, better product safety and extra shelf life are cherished goals. And to those companies, Chapman food science professor Lilian Were can offer a rich cup of ground-roasted possibility. Research by Were, Ph.D., and students Tiffany Hashimoto and Katrina Jully, both M.S. '15, shows that coffee grounds and a brewed marinade have antioxidant properties prized by the industry.
If its promise pans out, coffee could provide a natural, affordable and sustainable alternative to synthetic antioxidants."Economically that's big," Were said. "There's a lot of loss in shelf life, and when food oxidizes it loses nutrients, so there's also a health benefit.The industry is very interested in our results."
Starbucks was interested enough to hire student researcher Crystal Lin (M.S. '14) as a process engineer, and Farmer John has made 400-pound industrial mixers available so current students can prepare samples.
"There are so many exciting aspects of this," Jully said.
Oh, Baby
Puppies, Seth Casteel '03 knew. Babies? Not so much. So when he took the plunge with swim teachers, parents and infants to get his newest underwater photos, he noticed something immediately. No matter how fussy the little ones were on the deck of the pool, once their parents eased them into the water, they tended to explore with wide-eyed wonder. "I was shocked to see how much these babies can learn and do," Casteel said. "They're little survivors."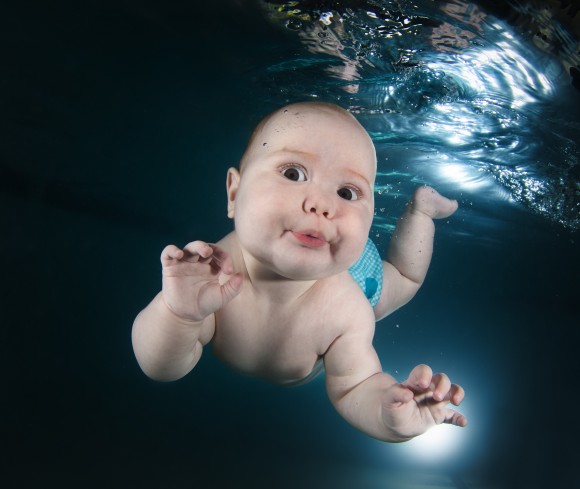 Water safety is the inspiration for
Underwater Babies
, the latest book from the innovative photographer whose
Underwater Dogs
and
Underwater Puppies
both became global bestsellers. "These classes really can save lives," he said. Casteel traveled to 18 swim schools in 10 states to get his joyful images.
Among those pictured is Miller, the son of Chapman alumna Erin (Miller) Kraus (DPT '10), who first knew her son had made the book when she saw Casteel and the hosts flipping through the pages on the Today show. Casteel says that baby Miller and the other infants quickly won his heart, "but more than that, I'm proud of them, their parents and the instructors," he added. "They're all dedicated to keeping these babies safe."