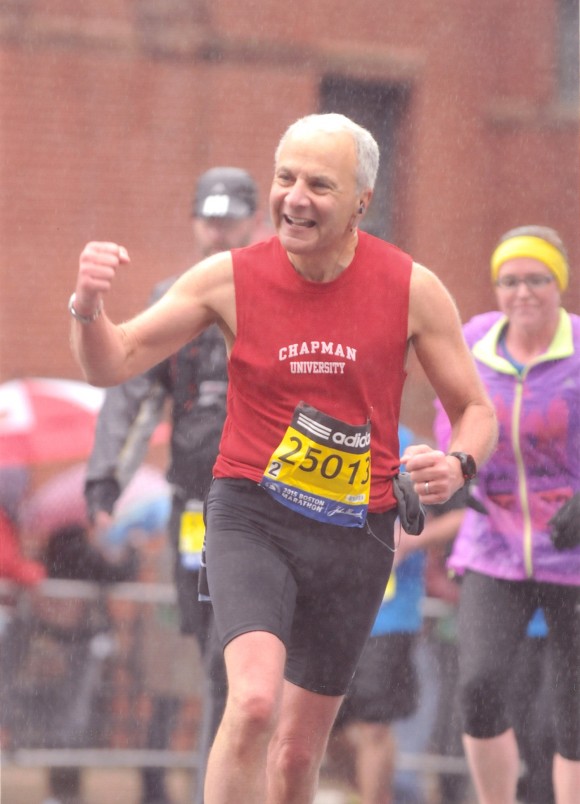 A little rain – OK, a lot of rain – didn't dampen the spirits of President Jim Doti, who joyfully completed his ninth Boston Marathon on Monday, April 20, in a torrential downpour.

And the serendipitous timing on his iPod shuffle as he approached the finish line? It couldn't have been more fitting.

"By happenstance, the song that came up on my iPod was Gene Kelly's version of
Singin' in the Rain
, Doti says.

A glorious feeling, indeed.

Doti completed his 50th marathon at last year's Boston Marathon. Read about his 2013 experience, one year after the bombing attack, in a previous
Happenings
post.