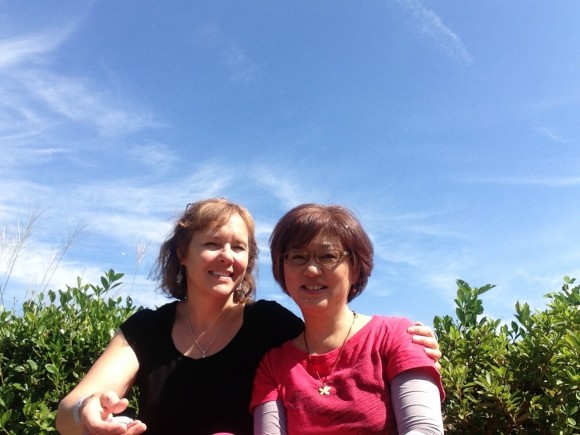 When college roommates Linda Haertling '84 and Yukimi Nozawa Kayamori '84 left Chapman University, they vowed to keep in touch. After Kayamori moved back to Japan and Haertling went home to Denver, the friends never imagined that they wouldn't see each other again for three decades.

As students of Chapman in the early '80s — a time of big hair and shrinking electronics (remember the Sony Walkman?) — Haertling and Kayamori "had so much fun getting to know each other and spending time with each other's friends," Haertling recalled. "Coming from Colorado, it was great fun being around the California scene. I choose Chapman because of the friendly vibe."
After sporadic contact during their early post-grad years, the friends eventually stopped corresponding altogether. They were busy building lives and careers; Haertling is a speech/ language pathologist at an elementary schoolin Boulder, Colo., while Yukimi has her own English school in Fuji.
It wasn't until Haertling's boyfriend surprised her with a trip to Japan that a reunion seemed possible. Haertling unearthed Kayamori's Facebook page, and the roommates reconnected.
In early 2014, Haertling made the reunion happen, completing the journey with an hourlong train trek from Tokyo to Fuji. She was eager to see her friend again. "When we finally saw each other after so long, we were both overwhelmed," Haertling said.

The women quickly kindled memories of Chapman and their time as residence hall roomies. "Although we have aged, it didn't seem like 32 years at all," Kayamori noted.
The reunion experience prompted a message to current Chapman students.
"Enjoy your school life," Kayamori said, "not only to learn but also to make lifelong friends."