A Chapman University professor's study of satellite images revealing the decline of coral reefs in the Red Sea was featured Thursday, Jan. 15, on
Earth Observatory
, one of NASA's major news sites.

Hesham El-Askary
, Ph.D., associate professor and director of the Hazards, Global and Environmental Change and Computational Science Programs in the
Schmid College of Science and Technology
, analyzed NASA satellite images of a swath of Egyptian coastline that has been transformed over three decades by development and tourism. El-Askary reported in his study, published recently in the
International Journal of Remote Sensing
, that the corals along the Egyptian town of Hurghada have declined as much as 50 percent since 1985.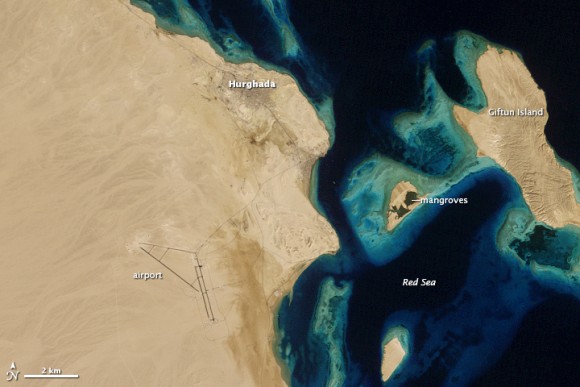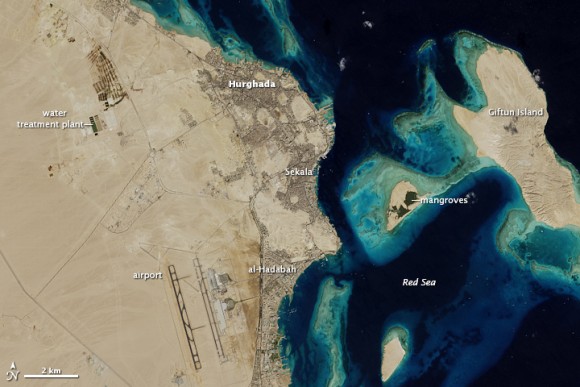 The study was cited and discussed on the science news site in a story exploring the trouble facing coral reefs in the face of climate change and global warming. Such questions have long interested El-Askary, too.

"The reason that I'm interested is because I use corals as an indicator to see the impact of global climate change. Ninety-three percent of the warming we are observing from climate change will go into the water," he says.

The Hurghada reefs have been affected both by local development and climate change, El-Askary says. It is a combination seen in other parts of the world and needs to be understood because
coral reefs
are vital to human life as one of the most valuable ecosystems on Earth.