The thirtysomething man wanted to quit smoking. His physician had written him a prescription for nicotine patches. The patient dutifully went to have the prescription filled, eager to toss his smokes once and for all.
All good, right? Not quite. As pharmacist Albert Bach, Pharm.D., read the prescription slip, Bach questioned why a heavy smoker was prescribed the lightest patch dosage, an amount typically used by smokers in the last phase of nicotine withdrawal.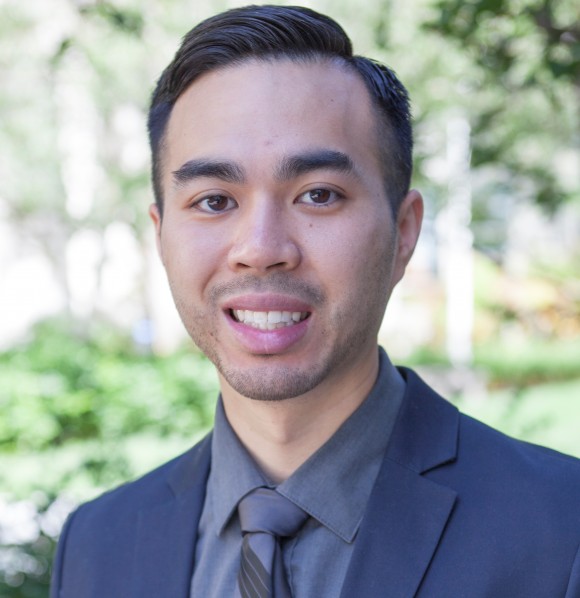 "I asked him, 'Do you smoke more than 10 cigarettes a day?' He laughed and said 'Ohhhh, yeah,'" says Bach, a clinical assistant professor of pharmacy practice at Chapman University's School of Pharmacy.
Bach telephoned the physician, who didn't know there was a recommended stepped-dose protocol for nicotine patches, which are applied to the skin and ease nicotine cravings while smokers break the cigarette habit. The doctor authorized Bach to put the patient on the more beneficial dosage plan.
"The patient was grateful," Bach says.
That man also learned something that many cigarette smokers are discovering – the local pharmacist is often the smoker's best friend in the battle to quit a habit that causes 443,000 premature deaths each year.
As part of the trend toward pharmacists having a bigger role
in primary health care, more are training to become the go-to health professionals for smoking cessation. At Chapman University's School of Pharmacy students will be trained in Rx for Change, a University-developed program that equips pharmacists with the skills needed to help patients through that tough process of giving up smoking.
"We can serve as an extension of the physician," Bach says.
Taking stock of tobacco labels after 50 years

Fifty years ago, Congress adopted the Federal Cigarette Labeling and Advertising Act, the law that required the unprecedented warning: Caution: Cigarette Smoking May Be Hazardous to Your Health.

What role did those labels play in reducing adult smoking rates, down to 18 percent from a choking 43 percent in 1965? We asked Lisa Sparks, Ph.D., founding director of Chapman University's Health and Strategic Communication Program and chair of the Department of Communication Studies.

The labels helped turn the trend, but the research is unclear as to how much, Sparks says. She points to new studies that support the call for positively-framed communications.

"What we know now is that those fear-appeal campaigns would work to a certain extent, but if the fear component was too strong, it would backfire," she says. "In general, my mantra has been that the missing piece is the interpersonal relationship piece."

Consider Cheerios commercials. Rather than dwelling on dietary facts about oats, the focus is on doe-eyed tots reminding Grandpa or Dad why they want them to eat more oats and stay healthier longer.

"I'm a big proponent of taking this relational, family-approach to campaigning," Sparks says.

In short, touchy-feely tools can hammer home hard messages.
The additional training furthers pharmacists' expertise in the use of prescription and over-the-counter nicotine replacement products like patches, gums and lozenges that help subdue the cravings. Moreover, pharmacists are taught how they can add support through the process, Bach says. Studies show that smokers who receive counseling in tandem with medication are much more likely to quit for good.
But smokers are unlikely to call their doctor for that kind of support, or to have a conversation about how nicotine gum "is weird" or what to do about that ferocious urge to smoke after a meal. In most areas, though, the pharmacist is just a phone call away.
"They can come into the pharmacy, or the pharmacist can give them a call to see how they're doing," he says. "We can give some of that behavioral support."
In California, pharmacists can go even further. Those who've taken special training are allowed to prescribe nicotine-replacement inhalers and nasal spray.
Ideally, smokers should talk to a physician when they are ready to quit smoking, Bach says. Additional oral medications are only available with a physician's prescription. But otherwise healthy people can turn to a pharmacist for guidance with the over-the-counter products.
"The pharmacist involvement now is such that you have another provider who can furnish or cover the whole spectrum of smoking cessation," Bach says. "It's very rewarding."
Resolved to quit smoking in 2015?
If you're like 70 percent of U.S. smokers, you want to quit. Here are five tips from Bach to get started.
Always talk with a pharmacist or visit your physician before starting any nicotine-replacement therapy. While such therapy is safe for most people, there are some conditions – pregnancy and heart disease among them – that can preclude their use. Plus, some insurance companies will cover the price of over-the-counter products if prescribed by a physician.
Over-the-counter products require a methodical, almost recipe-like adherence to step-by-step procedures. Talk through the process with a pharmacist so you get the best results. A pharmacist can advise how to use gum and lozenges to beat the "breakthrough" cravings that occur even while wearing patches.
Don't let people tell you it's just about will power. The addiction is fierce, thanks to the tobacco industry's modification of tobacco pH to make the nicotine more easily absorbed by the body.
Did you have a lapse? Don't give up. Six out of 10 smokers require multiple quit attempts, according to the American Lung Association. Says Bach: "It's not failure. It's a process."
Some smokers anecdotally report that vaping and e-cigarettes help them quit smoking. Bach says more research is needed on that topic. Such products deliver nicotine in a smokeless vapor created by heating liquid nicotine, usually blended with flavors and other ingredients, rather than burning tobacco. Nicotine levels vary widely.