This story appeared in the spring 2014 issue of
Chapman Magazine.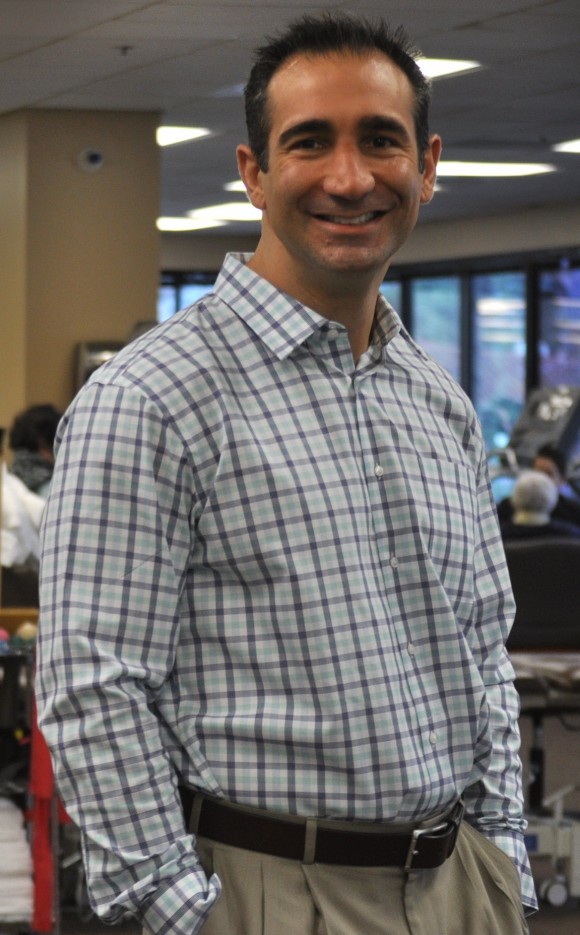 Football was his game, and he thought it would be his future. He was a senior at a powerhouse high school, and serious college football scholarships were on the horizon. Then one day it all ripped apart.
"My cleat stuck in the grass as I was tackling somebody. My knee bent the wrong way," says Rich Coury '94 (MPT '96).
The knee injuries were multiple and devastating. So that was that. Or so Coury thought. A regimen of physical therapy produced a remarkable recovery, and he even considered playing ball again. But something else sparked his interest. Pedaling on a stationary bike, Coury was flooded with the insight that he should dedicate his professional future to physical therapy.
"I realized how much my therapist had helped me, and I felt like I was called," he says. "It was a very vivid moment."
It was also a good call. Today Coury is a board-certified orthopedic specialist and co-founder of Coury & Buehler Physical Therapy, which runs four clinics in Orange County and was recently named Practice of the Year by Advance magazine, a leading trade publication for the physical therapy profession. Mentorship among therapists and pathways to greater responsibility are hallmarks of the practice.
The core desire to help people recover strength and mobility still drives Coury and shapes the clinics, he says.
"That's still my passion overall — to help people," Coury says.