Kris Eric Olsen, Chapman University's vice president for Campus Planning and Operations, and the Orange Barrio Historical Society will be honored by the Orange Public Library Foundation on Sunday, May 18, when they receive the foundation's 2014 Legacy Award.

Olsen and the organization will be honored for their collaborative work in preserving the historic Cypress Street Schoolhouse, which once served as a segregated "Mexican school."




The Legacy Award is the foundation's highest honor, given each year to a person or group that has significantly enhanced the City of Orange through philanthropy, preservation, the arts, recreation, education or any area of endeavor that benefits the community.

The restoration of the schoolhouse represents achievement in both education and preservation, said Kimberlee Nichols, president of the Orange Public Library Foundation.

"For the Orange Public Library Foundation, we believe that this piece of Orange history is valuable not only historically but as a reminder of our past as we look to build a better future for all citizens," Nichols said.

The schoolhouse, built in 1928, is significant for being the last-standing Mexican-American segregated school in Southern California. Originally the building was home to education and health care to children of migrant workers, but in 1931 it became a segregated campus and remained so until 1944. The landmark 1947 Mendez vs. Westminster case found racial segregation in California schools unconstitutional. Documents, school photos, meeting minutes and other records from that case are housed in the
Frank Mt. Pleasant Library of Special Collections and Archives at Leatherby Libraries
.

The property was purchased by the Villa Park Orchards Association in 1972 and used as administrative offices for its packing house operations. Through various renovations over the years, it lost much of its historical character.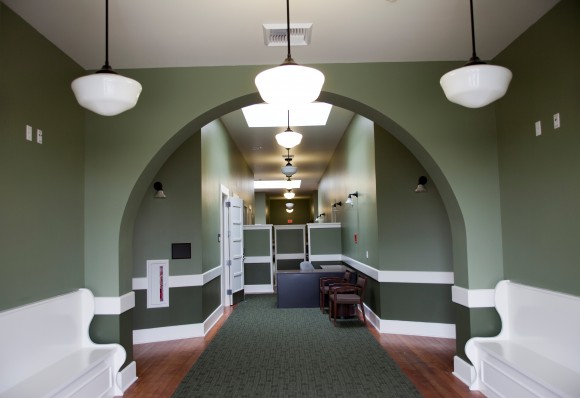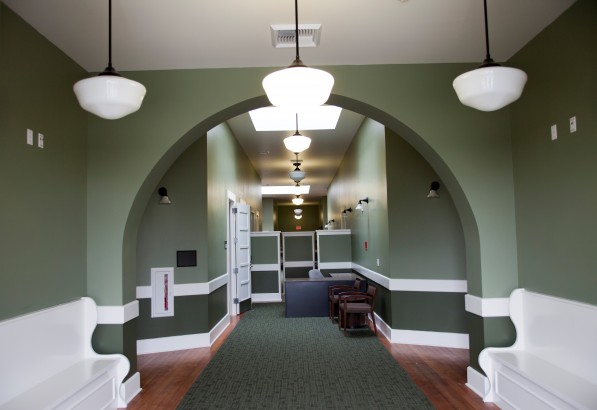 By careful use of paint, window design and other design elements, the building now closely resembles its original look. The school now includes a history room that is the home of the Orange Barrio Historical Society and a focal point for community meetings and education. A pictorial exhibit of photographs from its schoolhouse era adorns the history room and school lobby.

In 2013, the project was honored with a Leadership in Energy and Environment Design (LEED) Gold rating from the U.S. Green Building Council.

Along with its weighty legacy, the building also holds a bright future. As the home of the Early Human and Lifespan Development Research Facility, it houses research that examines the interplay of biological, psychosocial and behavioral processes in pregnancy and their influence on maternal and fetal health and early childhood development. Research activities are headed by Laura Glynn, Ph.D., associate professor in
Schmid College of Science and Technology
.