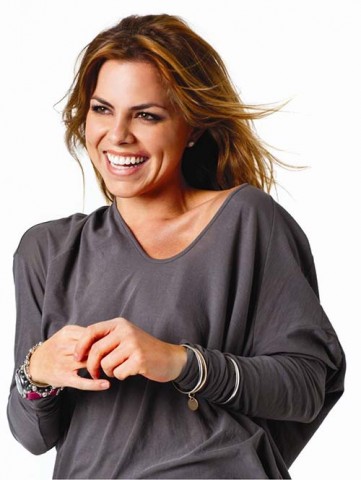 Talia Hancock '10 is living the dream of many creative entrepreneurs, even though she's not entirely sure how she got here.
"It just kind of worked out," she says of her success as the creator of a clothing line of premium basics that bears her name.
As a student in the Argyros School of Business and Economics, she presented a business plan for an environmental project during a competition judged by university trustees, including Barry Goldfarb, who was impressed with her energy and insight.
"She has a great business sense, a great entrepreneurial sense, and she's humorous. She had many ideas of how she wanted to save the world," Goldfarb said.
He told Hancock he would back any business she wanted to start. Together they decided to launch an apparel venture because of Goldfarb's business connections in Los Angeles and Hancock's factory connections in Peru, where she spent part of her childhood.
Her first year in business, Hancock says, "was a nightmare. I knocked down doors for six months." Seeking representation, she toted her garment bag to more than 500 showrooms before anyone gave her a positive answer.
Eventually, standing in the elevator with her whole professional life in her hands, she was offered a space in a showroom.
"That was a Wednesday," Hancock recalls. "That weekend, we sold $20,000."
Hancock had arrived, and much more success has followed.