Are you a freeway warrior tired of commuting? Wish you could pop back to campus for evening events, but can't quite make it happen? Or maybe you've always wanted to live in a vintage house, but dread the restoration process.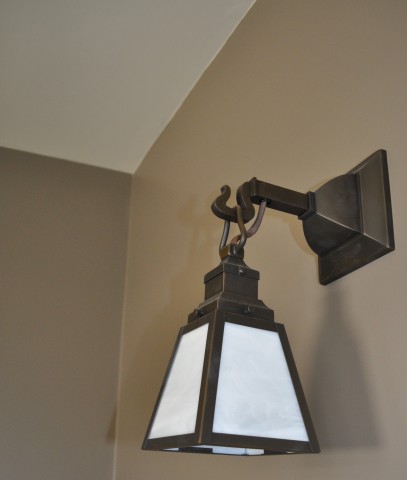 There's a solution to all that, if you're a faculty or staff member at Chapman University. Several vintage houses and some contemporary townhomes in Old Towne Orange have recently been added to the university's housing inventory and soon will be available for rent to faculty and staff members.

"We have these wonderful houses, these historic homes that we've restored and some nice mid-century homes, too," says Kris Eric Olsen, vice president of Campus Planning and Operations. "And the waiting list is pretty close to zero now."

The houses range from one-bedroom cottages to three-bedroom single-family homes, and many are on large lots with ample room for gardening. In addition, weekly yard service, repairs and maintenance are provided at all the residences. Rents are compatible with other area rentals and available on a month-to-month contract. All are meticulously restored to reflect their historic character.

"You'll get all of the advantages of living in a historic home without any of the headaches," Olsen said.

The growth in university housing reflects Chapman's goal of attracting more faculty and staff to the residential areas surrounding campus, Olsen said. Since 2005 Chapman has bought on average 10 houses a year. A recent pick up in real estate activity allowed the university to make a number of new purchases.

"It was originally President Doti's vision from a good 10 years ago that we should create an academic village where faculty and staff and students could all reside in the same close-knit community alongside the Old Towne neighbors," Olsen said. At present the university maintains 91 residential properties.

The experience of living in one of the university's Old Towne houses was so positive for Anna Leahy, assistant professor in the Department of English, and Doug Dechow, science librarian at Leatherby Libraries and faculty member in Wilkinson College, that when they were ready to buy a house, they bought an Old Towne property.

"The cross-the-street commute was ideal and saved us money on gas and parking," Leahy said. "We thought it might be too close, but it didn't feel that way at all. Living in university housing allowed us to become involved in the campus community in unexpected and fruitful ways."

Any staff or faculty member interested in learning more about upcoming available properties or being added to the wait list should email Linda Padilla-Smyth at
padillas@chapman.edu
.

Meanwhile, check out the photo gallery to see some of the restoration work under way.