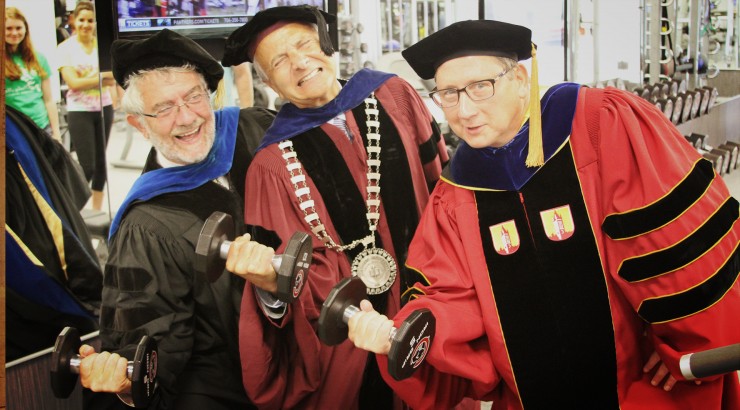 A race between the president and a dean. Free shirts, smoothies and snacks. And an announcement about a new health and fitness initiative. Yup, there are plenty of good reasons to mark your calendars now for Tuesday, Sept. 17, at 12:30 p.m. for the official Grand Re-Opening of the Julianne Argyros Fitness Center.

The event will kick off with President Jim Doti and Jerry Price, Dean of Students and Vice Chancellor for Student Affairs, donning Chapman athletic gear and dashing to the center for a dedication ceremony celebrating the refurbishing it underwent this summer, says Mike Keyser, student union program coordinator and gym manager.

Special guests will include Julianne Argyros, a member of the Chapman University President's Cabinet, for whom the center was named. President Doti will also be announcing a new fitness challenge initiative encouraging students to become more involved in healthy lifestyles.

The center
re-opened this semester
with expanded hours and a full accompaniment of state-of-the-art equipment. For more details, visit the
Julianne Argyros Fitness Center website
.