Academy Award winning producer and President of Mandalay Pictures Cathy Schulman (Crash, The Illusionist) and veteran Hollywood art director and set designer John Chichester (Tropic Thunder) are the two newest industry luminaries to join the faculty of Chapman University's Dodge College of Film and Media Arts.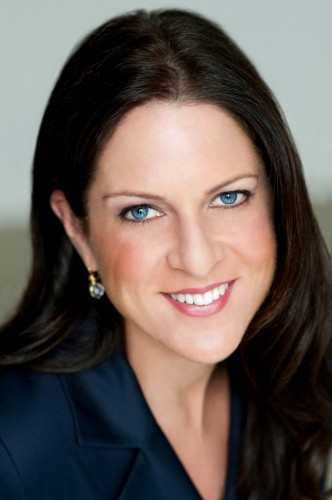 Cathy Schulman has been named Dodge College's Fall 2013 Filmmaker-in-Residence. Every semester, Dodge College hosts an expert filmmaker to meet with and counsel 10 selected scholars, as part of its Filmmaker-in-Residence program.  The popular program includes regular, bi-weekly meetings with the filmmaker in a one-on-one setting where the student and mentor have the opportunity to creatively develop a specific project throughout the semester. In addition, the filmmaker interacts with the larger Dodge College community at weekly dinners with the filmmaker open to students and at screenings of the filmmaker's films, which are followed by an in-class Q&A.
John Chichester joins Dodge College as associate professor and director of production design.
"John brings a depth of industry experience and a passion for teaching that will play a key role in the continued development of our production design program in all areas, including art direction, color and set design, costume, and hair and makeup," says Robert Bassett, dean of Dodge College. "He will make a qualitative difference in the production of all of our student films."
"Our students are truly fortunate to have the opportunity to learn from a producer with the incredible experience of Cathy Schulman, a producer whose films break new ground and whose leadership in the industry is an inspiration," says Bassett. "As President of Women in Film she is also a powerful role model for our women students."
Cathy Schulman became President of Mandalay Pictures in January 2007. She also sits on the Board of Mandalay Vision, Mandalay's independent financing and production label, where she oversees the division's creative affairs.
Schulman just completed the Mandalay film Horns, directed by Alex Aja, starring Daniel Radcliffe, and based on Joe Hill's bestselling novel. Schulman also recently wrapped Marjane Satrapi's latest film Voices, starring Ryan Reynolds. She is currently producing Dark Places, based on Gillian Flynn's bestselling novel, directed by Gilles Paquet-Brenner and starring Charlize Theron.
In 2012, Mandalay produced Bernie, directed by Richard Linklater and starring Jack Black and Matthew McConaughey. Schulman also produced the company's Salvation Boulevard, the faith-based hit Soul Surfer and the critically acclaimed The Kids Are All Right, which was nominated for an Academy Award in 2011.
Previous to Mandalay, Schulman produced Crash, directed by Paul Haggis and starring Sandra Bullock, Don Cheadle, Matt Dillon, and Terrence Howard. Released in 2005 by Lionsgate, Crash collected numerous awards and nominations. In addition to Schulman receiving the film's Best Picture Oscar in 2006, Crash received Academy Awards for Best Original Screenplay and Best Editing.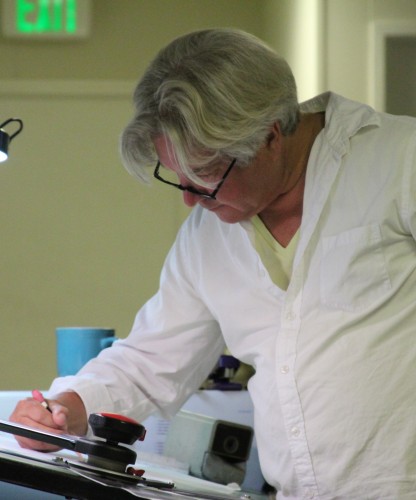 In 2002, Schulman and Tom Nunan formed Bull's Eye Entertainment to produce independent film and television content.  Through this venture, Schulman produced The Illusionist and executive produced Thumbsucker and Lifetime's drama series Angela's Eyes.
Schulman has served as producer on numerous additional projects throughout her career, including the documentary Darfur Now, Godsend, starring Robert De Niro,, and Edward Burn's Sidewalks of New York as well as associate producing Tears of the Sun starring Bruce Willis, Isn't She Great? starring Bette Midler and Striptease starring Demi Moore.
From 1998 to 2000, Schulman served as President of Michael Ovitz's Artists Production Group, where she supervised more than 50 projects, including developing and securing financing for Martin Scorsese's epic drama Gangs of New York. She also served as head of production for a joint venture formed between APG and media giant Studio Canal.
Other positions Schulman has held include VP of Production and Acquisitions at Sovereign Pictures, where she served as an executive on a slate of films that included My Left Foot and Reversal of Fortune; Vice President of Production and Acquisitions at the Samuel Goldwyn Company, where she was the executive on films such as Much Ado About Nothing and The Madness of King George; Senior Vice President of Production at Savoy Pictures; and President of Lobell-Bergman Productions at Universal Pictures.
Active in the industry, Schulman is the President of Women In Film, a Board Member of Film Independent and has served as a Council Member of the Producers Guild of America.  She is also a member of the Academy of Motion Pictures Arts and Sciences.
Chichester will bring more than 25 years of industry experience into the classroom. He has designed and supervised extremely large and/or complex sequences and settings for major motion pictures including Tropic Thunder, Star Trek: Into Darkness, Pirates of the Caribbean: On Stranger Tides, Book of Eli, Cowboys & Aliens,  Get Him to the Greek, Spider-Man 2, World Trade Center, Jarhead and Vanilla Sky, to name a few.
In his years of experience in the industry, Chichester has collaborated with many award-winning production designers (Jan Roelfs, John Myhre, Dennis Gassner), directors (Oliver Stone, Robert Redford), and producers (Jerry Bruckheimer, J.J. Abrams, Ben Stiller, Trey Parker). In addition, he has worked with all of the major studios including Paramount Pictures, Universal Studios, Warner Bros. Pictures, Columbia Pictures, Walt Disney Studios, and DreamWorks Studios.
For TV, Chichester served as the production designer for PBS/FOX's drama American Family and as set designer for Paramount's Star Trek: Voyager series.
Currently, he's in post-production for the biopic Nina, starring Zoe Saldana, and the drama 47 Ronin.
For more information on Professor Chichester and all Dodge College faculty members please visit www.chapman.edu/dodge.