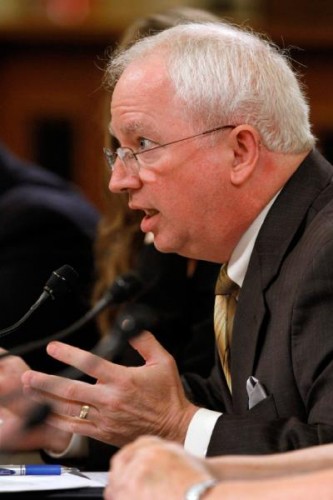 Chapman School of Law Professor John Eastman, Ph.D., appeared before the House Ways & Means Committee on Tuesday, June 4, on behalf of the National Organization for Marriage (NOM). Eastman, the Henry Salvatori Professor of Law and Community Service at Chapman, is also chairman of the board for NOM, a group that appears to have been the target of the IRS' leaking of confidential records for political purposes.
The testimony can be seen on the
CSPAN website
. Coverage of the controversy and Eastman's testimony has been far reaching in multiple media outlets, some of which include a Peggy Noonan Wall Street Journal column titled
The IRS Can't Plead Incompetence
, on Greta Van Sustern's FOX News show
On the Record
and in
CNN Politics
.