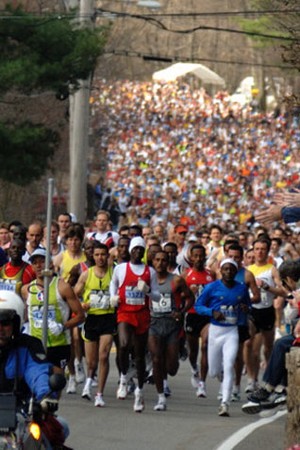 You've heard it before – slow but steady wins the race. That adage proved to be just the ticket for President Jim Doti, who describes his experience in the unseasonably hot Boston Marathon of 2012 in the latest issue of
Marathon & Beyond
.

"The wise runner knows that a marathon is more than just speed – it's also about endurance and knowing how to adjust to different conditions, including heat," President Doti writes in his first-person account of the race. And a wet towel never hurt, either.

Read the entire article at the
Office of the President website
.