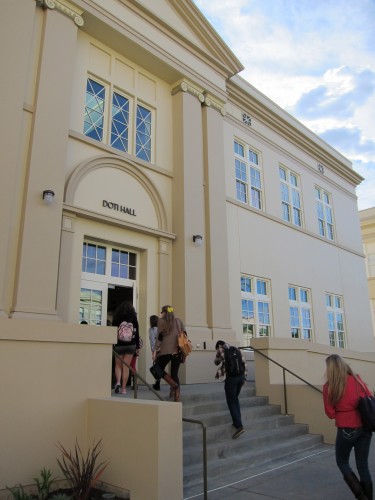 Celebrate Chapman University's achievements of the past year and learn what's in store for its future when President Jim Doti presents his annual State of the University Address at 10:30 a.m. Friday, Feb. 22, in Memorial Hall. Immediately following the presentation all are invited to join in the dedication of the James L. and Lynne P. Doti Hall, adjacent to Memorial Hall.

President Doti's address will include a multimedia presentation discussing the current state of the university, an update on significant recent accomplishments and news about the latest initiatives. And – of course! – there are always surprise announcements.

After the address, Doti Hall will be formally dedicated with an official ribbon cutting, followed by refreshments and self-guided tours of this state-of-the art classroom building, which is home to a permanent display of art from the personal collection of the late broadcasting legend
Huell Howser
.

Off-campus viewers can see the address streamed live from an online link that will be posted on the
Chapman University homepage
.