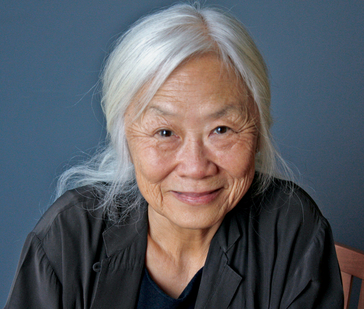 Renowned author Maxine Hong Kingston, whose work has earned her the National Book Award and the National Book Critics Circle Award, will speak at 7 p.m. Monday, Feb. 18, in Memorial Hall. The event is part of the John Fowles Literary Forum and is free and open to the public.
Kingston's writing is often cited for its melodiousness and poetry – its exploration of myth, legend, history and autobiography that combines to create a genre all to its own. She caught the world's attention with her 1976 book "The Woman Warrior: Memoirs of a Girlhood Among the Ghosts," an artful blend of memoir and myth about growing up in two worlds as a first-generation Chinese-American in Stockton, Calif. She is also the author of novels, poetry and numerous other autobiographical works. Among them are "China Men," a companion to "Woman Warrior," and  "The Fifth Book of Peace, " in which she tells the story of losing her home and a novel-in-progress during the Berkeley-Oakland Hills fire of 1991.
In addition, in 1993 Kingston started writing workshops for veterans and in 2006 edited a collection of pieces from workshop participants titled "Veterans of War, Veterans of Peace." The work was featured on the PBS program Bill Moyers Journal.
Other forthcoming author visits in the John Fowles series include: Miguel Syjuco, Feb. 25; Zulfikar Ghose, March 11; Andrew Lam, April 1; and Karen Yamashita, April 15; and David Matlin, April 22. All readings begin at 7 p.m. and will be held in the Henley Reading Room of Leatherby Libraries.  (Kingston's reading will be held in Memorial Hall.) More information is available at the John Fowles Center for Creative Writing website.