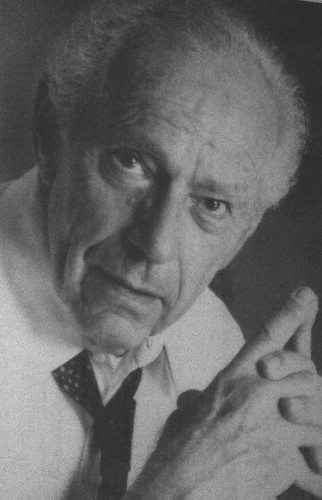 Holocaust survivor, resistance fighter and distinguished actor Curt Lowens will be the special speaker at Chapman University's "Interfaith Service of Remembrance for Kristallnacht" Friday, Nov. 9, at 7 p.m. in the Wallace All Faiths Chapel, Fish Interfaith Center.

Lowens is a highly-respected Broadway, film and television actor with numerous credits, from
General Hospital
to the 2009 film
Angels & Demons
.

According to his oral history interview and biography included in
Indestructible Spirit
, a publication produced by Chapman University's Rodgers Center for Holocaust Studies, Lowens and his family went underground during the Nazi regime. Lowens was taken into hiding by the student resistance. He received a false identify car and the new name "Ben Joosten." With his new identity, Lowens became an active member of the resistance, carrying false documents, helping to hide Jewish children and even saving two downed American pilots from capture.

Kristallnacht
, a night of broken glass and shattered community, took place Nov. 9-10, 1938 throughout Nazi Germany and parts of Austria. Nearly 100 Jews were killed, more than 25,000 were arrested and sent to concentration camps, 267 synagogues were destroyed, and hundreds of Jewish businesses and homes were vandalized and ransacked. Kristallnacht is viewed by historians as the beginning of the "Final Solution" that would ultimately lead to the Holocaust.

The Kristallnacht observance is co-sponsored by the Rodgers Center for Holocaust Education, Fish Interfaith Center, Hillel and the Chapman Interfaith Council. It is free and open to the public.