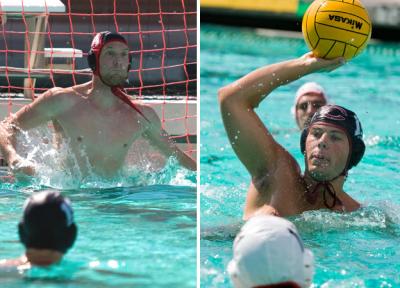 The Chapman University men's water polo team climbed to No. 7 overall in team grade point average in the nation according to the Association of Collegiate Water Polo Coaches (ACWPC). The Panthers earned a combined GPA of 3.139 for the 2011 season – up from No. 16 and a GPA of 2.997 from last year.

In addition, five members of the team earned All-Academic Awards from the ACWPC. The ACWPC All-Academic Awards are broken down into three levels based on GPA. An athlete with a GPA between 4.0 and 3.71 is "Outstanding". Those with a GPA ranging from 3.70 to 3.41 are "Superior" and the "Excellent" category is between 3.40 and 3.20.

To read full coverage, visit the
Athletics website
.