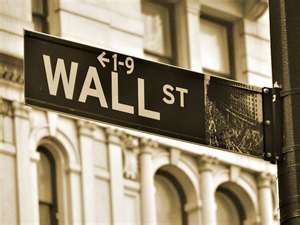 Did Congress' passage of the Dodd-Frank Act do enough to reform Wall Street's financial regulation? Is it strong enough to stave off future mortgage crises?
Those are just a few of the questions that will be tackled at this year's Chapman Law Review Symposium presented Friday, Jan. 28. "From Wall Street to Main Street: The Future of Financial Regulation" is co-sponsored by The Law Review and Chapman University's Center for Global Law and Development. Legal scholars from throughout the country will be featured in a series of panels discussing the underlying tenets of financial regulations and the legislation's ability to achieve its intended goals.
The symposium is highlighted by luncheon keynote speaker Steven Schwarcz, the Stanley A. Star Professor of Law and Business at Duke University. Professor Schwarcz, an expert in the early development of securitization and author of the seminal legal textbook
Structured Finance: A Guide to the Principles of Asset Securitization
, will discuss "Financial Regulation as it applies to the Dodd-Frank Act."
Breakfast and registration will begin at 7 a.m. The four panel discussions, each of which will include a Q&A between panelists and the audience, will be held at the law school. Those discussions include:
Into the Bog: An Introduction to Dodd-Frank
Congress Punts; Administrative Agencies Receive; Welcome to a Decade of Rulemaking
The Return of the Rating Agencies: Rerun or Redemption?
Who's the Boss?  Rewriting the Rules of Corporate Governance
Registration for the symposium is $65, which includes continental breakfast, lunch, refreshments and admission to the closing reception. There is no charge for students or judges to attend, and alumni discounts are available. Admission to the welcome dinner on Thursday evening is $50. It's in Sandhu Conference Center and features a presentation by Andrew Lowenthal, a Washington, D.C. attorney with a background in finance policy. Symposium attendance qualifies for seven hours of general participatory California MCLE credit. To register, contact Chris Lewis at 714-628-2605 or
chlewis@chapman.edu
.