by Sarah Van Zanten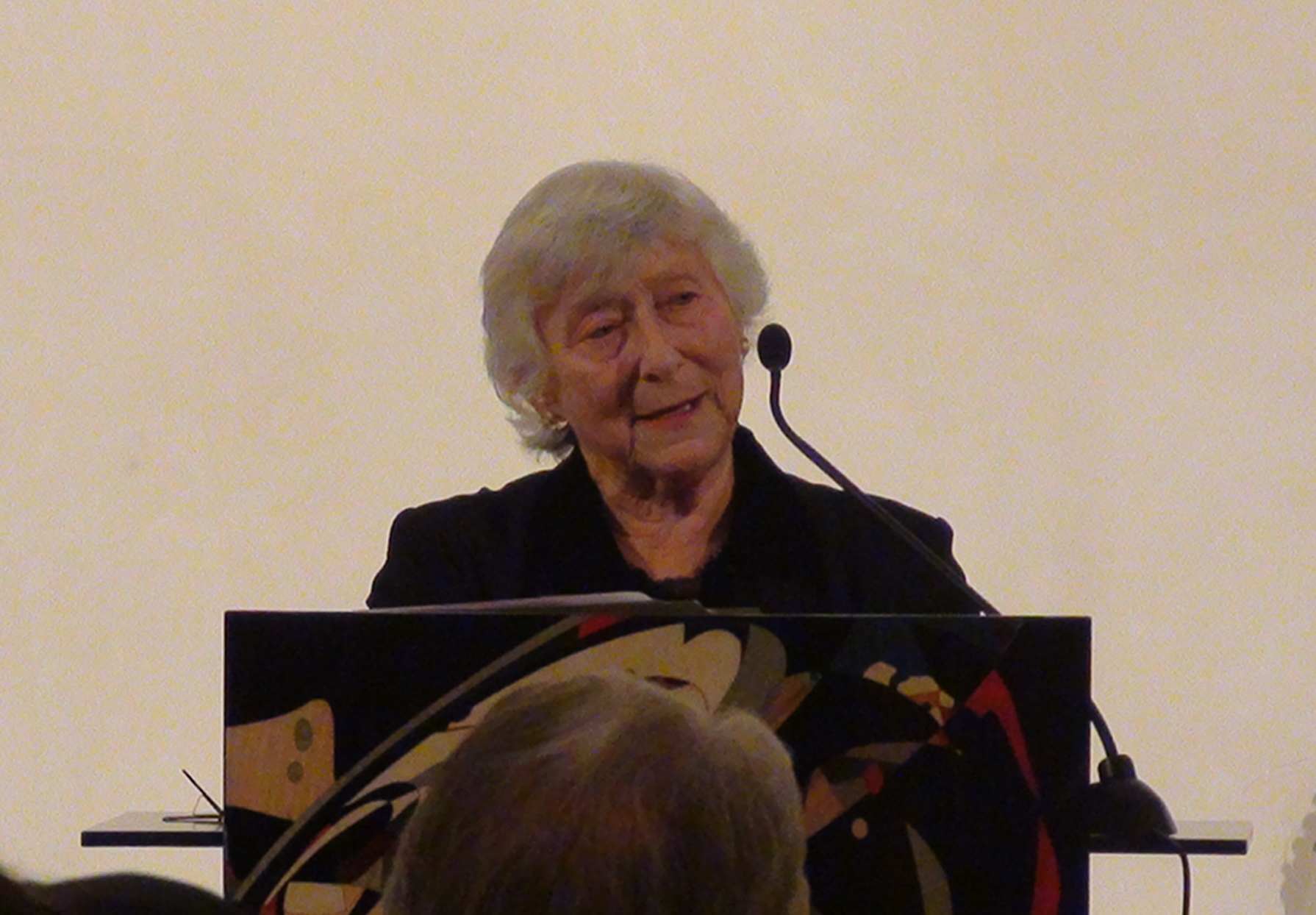 The
Chapman University
community gathered for an interfaith service of remembrance on Friday evening, Nov. 12.  The service included eight student religious organizations coming together for a powerful remembrance of
Kristallnacht
, a night of broken glass.  On Nov. 9, 1938, at least 91 Jews were killed as synagogues, homes, businesses and schools were ransacked and destroyed amid anti-Jewish rioting throughout Germany.
"This was truly an extraordinary evening," said Professor Marilyn Harran, Ph.D, Stern Chair in Holocaust Education and director of the Rodgers Center for Holocaust Education at Chapman. "With some 300 students, staff, faculty and community guests present, we remembered a time when communities throughout Germany and Austria, including university communities, were shattered by intolerance and indifference.  Our service was a powerful affirmation of our shared Chapman community and of our respect for one another."
Idele Stapholtz, child survivor of the Holocaust, shared her memories of Kristallnacht.
"The event occurred 72 years ago, but tonight I am again 12 years old," began Stapholtz.  She relived her experience of the events leading up to Kristallnacht, the horrific night of broken glass and its aftermath.
"All of us were moved by Idele's story of the loving mother and daughter who opened their homes and their hearts to a frightened little Jewish girl," shared Dr. Harran.
The service ended with Hillel members leading the closing prayer, Oseh Shalom, and Stapholtz along with family, Dr. Harran, Professor Ronald Farmer, Ph.D., and Megan Kanofsky swaying arm in arm, praying for peace.
"It was a beautiful event full of meaning and remembrance of those we lost in the Holocaust," said Kanofsky, Chapman Hillel program associate.
[youtube=http://www.youtube.com/watch?v=e8T-ihDmCEs]