The wartime letters of American soldiers, sailors and airmen and their loved ones at home are brought to life in a new play opening on
Veterans Day
, Thursday, November 11 at
Chapman University
.  Chapman's Department of Theatre will present the world premiere of Andrew Carroll's
If All the Sky Were Paper
, which runs at the Waltmar Theatre on campus, Nov. 11-13 and 18-20.  All shows are at 7:30 p.m., with an additional matinee on Saturday, Nov. 20 at 2 p.m.  Tickets are $20 general admission, $15 for students and senior citizens, and may be purchased at the door on performance nights or in advance by phone at 714-997-6812 or online:
www.chapman.edu/copa/calendar/ticketSales.asp
.
On Saturday, Nov. 13, an interdisciplinary discussion and audience Q&A with the play's director, John Benitz, playwright Andrew Carroll and faculty of Wilkinson College will take place following the performance.   For the Nov. 13 performance and discussion only, Chapman is offering FREE tickets to all veterans and active-duty service personnel, and $5 tickets for students and senior citizens. For the Nov. 13 performance only, call Pamela Ezell at 714-289-3129 or e-mail
ezell@chapman.edu
to inquire about free or $5 tickets.
If All the Sky Were Paper
was written by Carroll based upon his
New York Times
bestselling books
War Letters
and
Behind the Lines
.  In 1998, Carroll launched
the Legacy Project
– a national, all-volunteer initiative that works to find and preserve
wartime correspondence
from all of America's wars.  He has traveled to 40 countries, including Iraq and Afghanistan, to seek out what he calls "the world's greatest undiscovered literature," and has collected more than 85,000 previously unpublished letters (and now e-mails) from every conflict in U.S. history.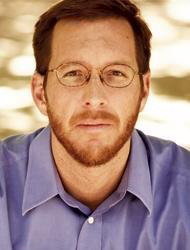 If All the Sky Were Paper
features the best of the Legacy Project's never-before-seen letters, as well as letters published in
War Letters
and
Behind the Lines,
ranging from the French-Indian War to Desert Storm.  Student actors – most around the same age as the letter-writers were in their time – will take on the roles of the military members and their loved ones at home, acting out the full spectrum of emotions and experiences contained in the letters.  From the incredible drama of the human experience in battle to the pathos and humor of everyday life on the front and the home front, audiences will be moved and inspired by the correspondence of those caught up in the Civil War, Spanish-American War, World Wars I and II, Vietnam and Iraq.
The Legacy Project's letters have been featured on NBC
Nightly News
, ABC's
Good Morning America
,
CBS Sunday Morning
, CNN and
This American Life
, as well as in many news publications.  Carroll's books include the bestsellers
Letters of a Nation: A Collection of Extraordinary American Letters
and
War Letters: Extraordinary Correspondence from American Wars
, which was later turned into an episode of
The American Experience
on PBS-TV.  His latest book,
Here is Where: Discovering America's Great Forgotten Histor
y, is forthcoming from Crown Publishing Group.