[vimeo=http://vimeo.com/6320110]
When she's not helping Chapman colleagues with Blackboard and other technologies, Jana Remy, the new associate director for instructional technology at Chapman, spends her spare time paddling the Pacific on an outrigger canoe.  Check out the video posted above, and at about 50 seconds into it look for the blue and orange boat and the fierce paddler in the back, steering the canoe. That's Remy!
Now she's training for several long-distance races, including the Sept. 11 National Championships that will follow a route from Newport Beach to Catalina Island.  Last year her team paddled the distance to Catalina in just under five hours.  Jana paddles with a team of six people in a 40-foot canoe for her long-distance races; she also paddles in her one-person canoe during the off-season.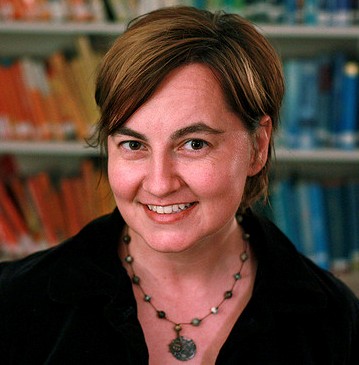 Jana took up outrigger canoeing two years ago after searching for a fast-paced sport that primarily required upper-body strength.  Jana is a lower-limb amputee, having lost her right leg to bone cancer at age 13.
At Chapman, Jana offers Blackboard support for faculty, and a host of other tech-related services for teaching and research.  In addition to paddling, she's finishing a Ph.D. program in U.S. history at UC Irvine, and is the mother of two teen-agers who also race outrigger canoes.