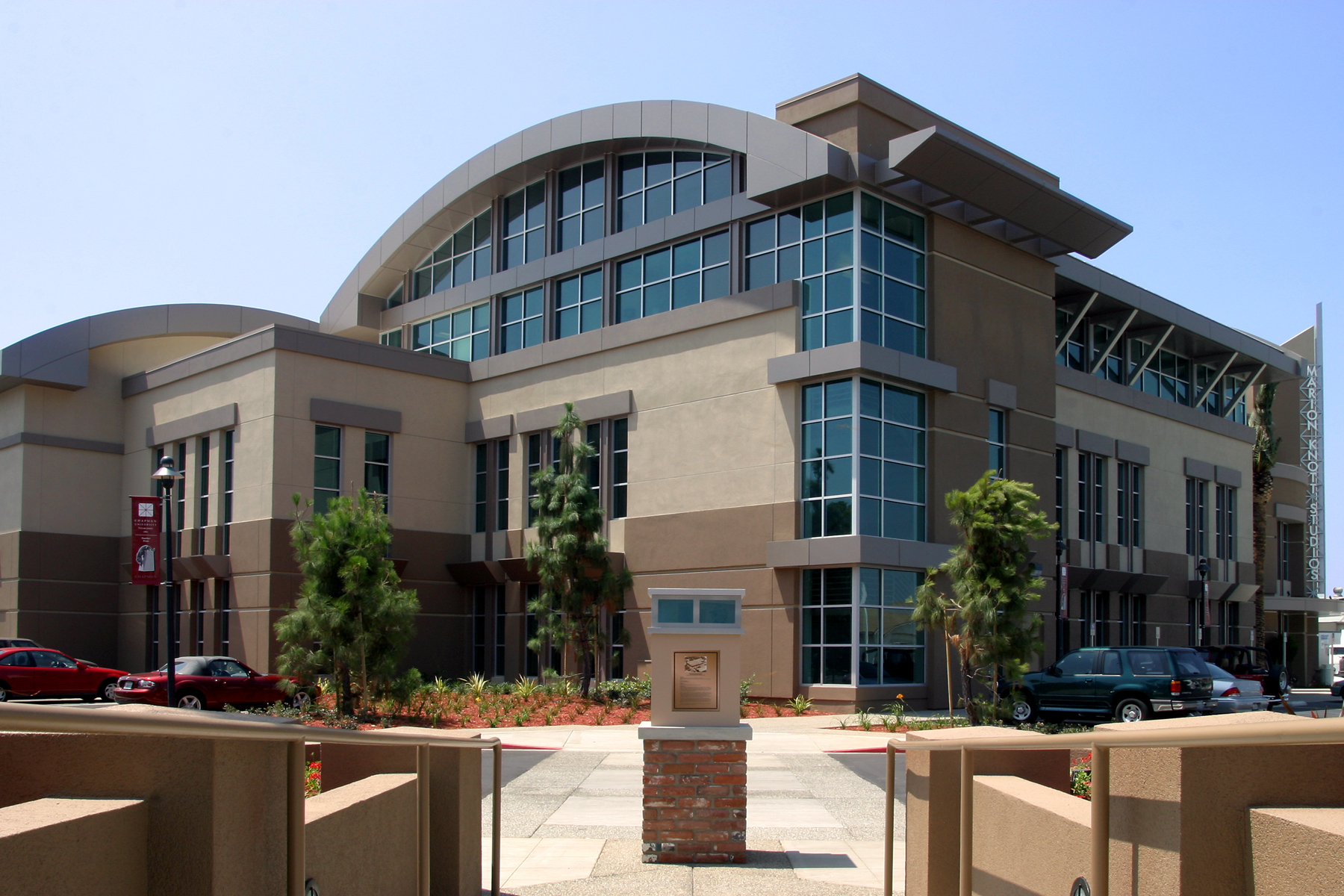 The recent issues of
Parade Magazine
and
The Hollywood Reporter
ranked Chapman University's theatre and film programs among the best in the nation and the world, with Parade featuring  the theatre department  and film school, while the Hollywood Reporter highlighted
Chapman University Singapore
.
In an Aug. 19 article,
The Hollywood Reporter
put
Dodge College of Film and Media Arts
and its joint program with Ngee Ann Polytechnic in Singapore on its international list, titled "The best film schools in the world." The Sunday, Aug. 22 back-to-school issue of
Parade Magazine
included Chapman in a select list of seven schools highlighted for arts programs, with Chapman specially recognized for its film studies and performing arts programs.
The Hollywood Reporter
list was a special report and, in addition to Chapman, it included the renowned La Fermi, an institution supported by the French Ministry of Culture and Communication. The
Parade
rankings included a variety of lists, ranging from schools with "Great Internship Opportunities" to "Large Public Schools" with energetic big-sports environments, and were based on survey responses from high school counselors across the United States.
The recognition of Dodge College comes just one week after the latest issue of
U.S. News & World Report
/
America's Best Colleges
ranked Chapman University among the best universities in the West. In the new 2011 rankings, Chapman's ranking climbed to No. 8 in the West (Chapman ranked No. 10 last year) — and also rose in the important ranking of "
Up and Coming Universities
" in the West, from No. 3 to No. 2.   Chapman has risen dramatically in the 
U.S. News
rankings since 1991, when it ranked No. 61 in the West.