by Sarah Van Zanten
Chapman University has come up with a unique way to connect incoming freshmen with each other and at the same time to engage them in thinking about global economic issues. The Microlending Challenge allots $25 to each of 48 Freshman Foundations classes, and each class will discuss and decide if,  and how, and to whom to lend the money.  (Freshman Foundations is a course all incoming Chapman freshmen are required to take to provide an intellectual introduction to university-level critical inquiry.)
Microlending is the act of making a small loan through a microfinance institution (MFI) such as Kiva.com.  Usually the recipient of the loan is a small-business owner or hopeful entrepreneur — often a resident of a developing country, but increasingly an entrepreneur in North America or Europe –who otherwise would not be able to access even such a small sum.  The loans are carried out via Internet platforms, and are given to people who typically are struggling against poverty and otherwise unable to obtain a loan.
The university has created a
website
, "Can We Make It Count?," to help the students learn about microlending.   The site offers links to articles about microlending, stories from Chapman alumni who are involved in microlending, and organizational videos showing how small amounts of loan money help entrepreneurs.   All this is meant to help the students make a well-educated, articulated decision about whether to lend the money.  The site also allows students to blog and interact with each other over the summer and fall as they discuss the project and make plans for their section's $25 loan.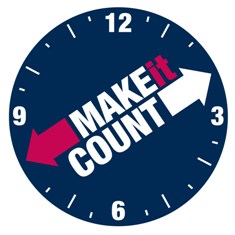 The website is up and running, with student and orientation staff responding to discussion topics and questions.  On Wednesday afternoon a
discussion blog
for each individual Freshman Foundations class was opened and the discussions have begun.
"After each section makes their decision, we will come together and discuss where the money went, and why each class made the decision they did," said Robert Barsanti, the orientation coordinator – Family Orientation & Academic Programming.  "We hope that the students will take away a sense of critical thinking and discussion that is typical at the university level, but also that they will gain a more global perspective, recognizing communities outside of their own."
According to Vice Chancellor for Undergraduate Education Jeanne Gunner, "Students are being challenged to research the phenomenon of microlending, read organizational and academic accounts and critiques of it, and collaborate with peers to decide on the merits of this new form of social business.  It's both an exercise in critical inquiry and, for those groups that decide to make a loan, an opportunity to follow the long-term results of a small amount of capital."
All right, freshmen, it's time to discuss!