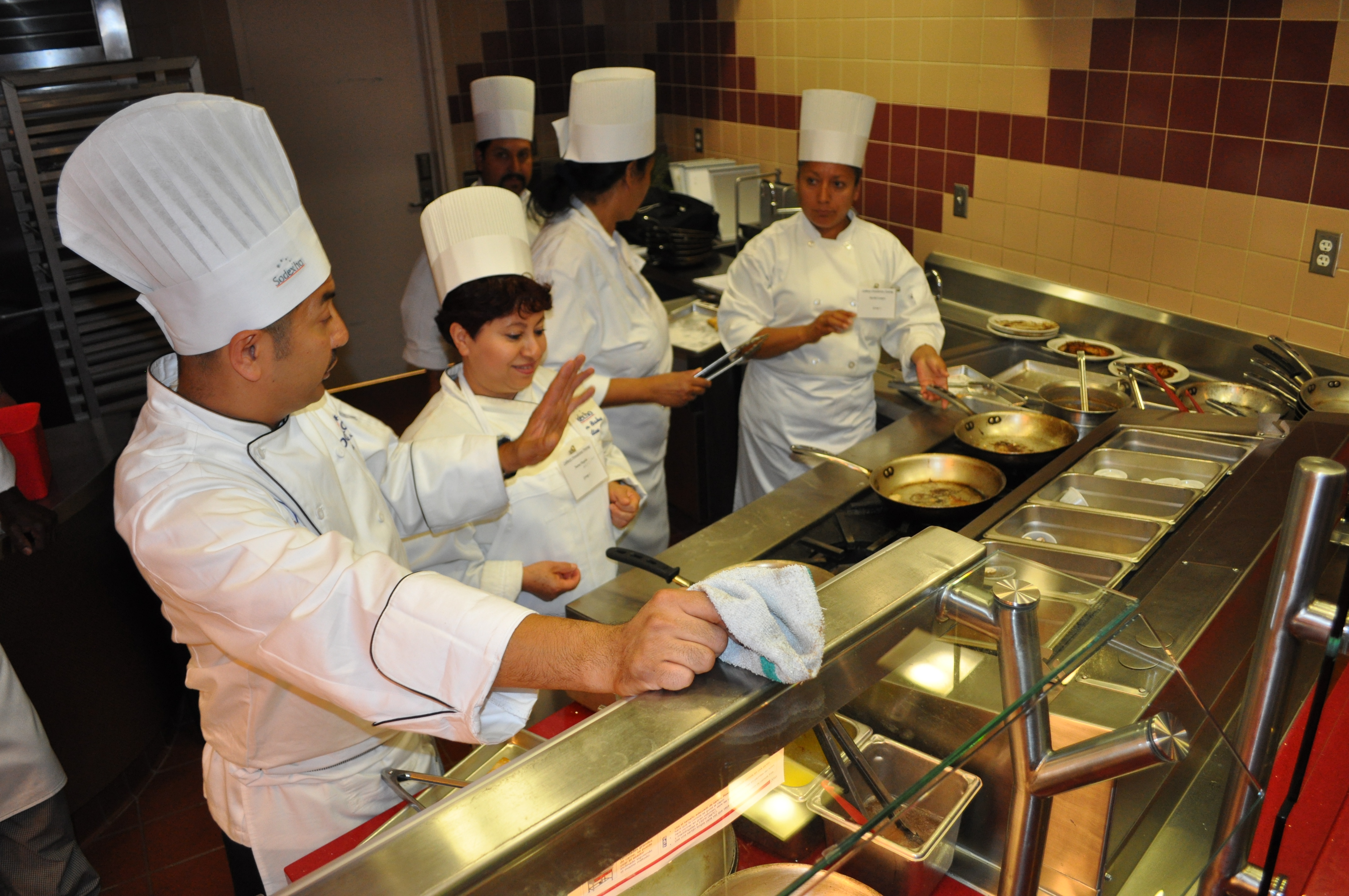 A small army of chefs roasted, blanched, sliced, fried and grilled away the day Wednesday at Chapman's Randall Dining Commons in the Sandhu Residence and Conference Center.
Sodexo, the national food service company that operates all of Chapman's dining services, chose the commons for its regional training day because of the facility's spacious and state-of-the-art kitchens and work stations.
"It's a great facility. I haven't seen any better café in all of Southern California," said Alain Yaacoub, executive chef and area support manager for Sodexo. Yaacoub organized the event, which trained cooks who work in Sodexo sites from San Diego to Simi Valley.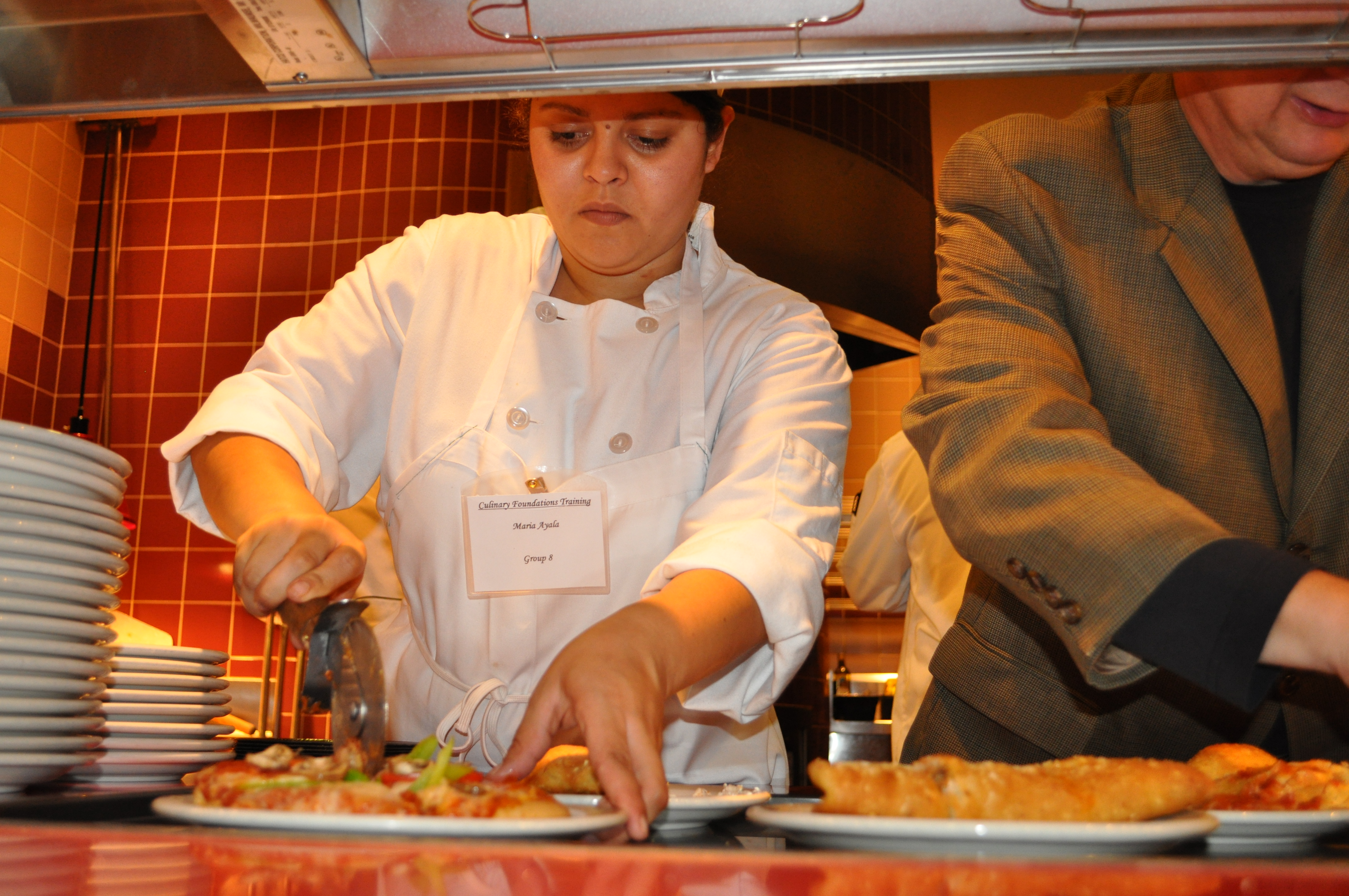 Several Chapman cooks attended the training, including food prep chef Maria Ayala, who was fascinated to learn what broccoli enzymes do to boiling water and delighted to discover that strombolis "are really easy to make."