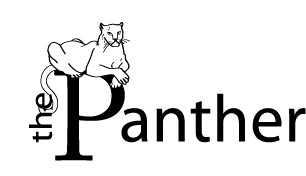 Here's some of that David-beat-Goliath kind of news we love here.
The Panther
, the student-produced weekly newspaper, came in second in the state in the California Newspaper Publishers Association Better Newspaper contest in the four-year university category.
"This is terrific news considering
The Panther
 competed against public and private colleges and universities with large departments of journalism," says Susan Paterno, professor, Wilkinson College of Humanities and Social Sciences, Department of English, and director of the journalism program.
Panther editor-in-chief Amber Gonzales was thrilled by the news.
"It's incredibly validating to know that the work that we've done all year gets recognized in a larger setting. You work and focus on your community and you expect criticism from your community, that's what keeps a newspaper accountable. But it's nice to see a third party come in and recognize you for your work," says Gonzales '10, an English major with a journalism emphasis.
The Panther also won First Place with Special Merit in the American Scholastic Press Association's annual national collegiate newspaper competition.
Check out the latest
Panther
at its online home
here
.