No wonder the organizers behind Chapman's No Impact Week want us to walk, ride our bikes or hoof a couple blocks to a bus stop. They keep feeding us!
Free vegan egg rolls from Loving Hut will be offered at today's closing party for No Impact Week  from 12:30 to 2 p.m. at the Allred Aquatics Center.
Food events during the week were a big hit, says Justin Koppelman, program coordinator for student civic engagement. The Farmer's Market drew lots of lunch time shoppers and a taste-test booth comparing organic strawberries and tangerines with their conventionally-grown counterparts was eye-opening for some.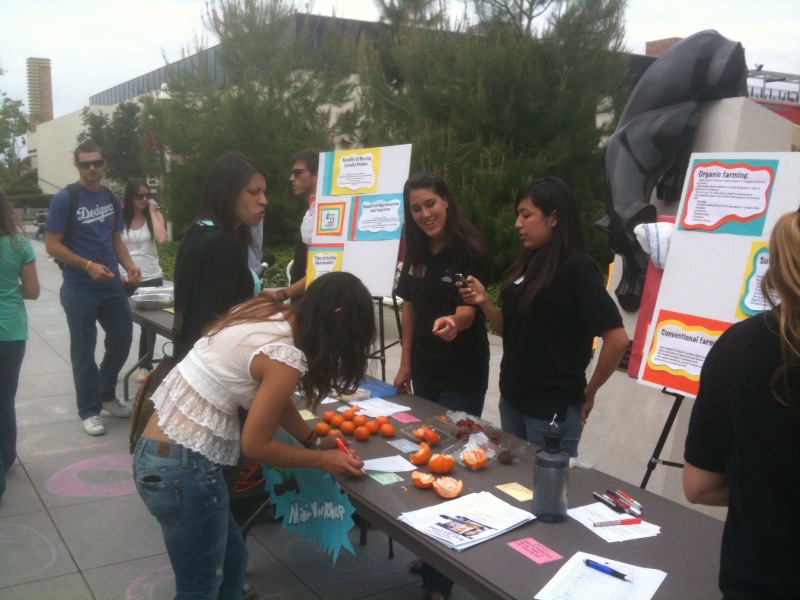 "One student said he did not like strawberries, but he liked the organic ones," Koppelman says.
No Impact Week was a project of the Student Sustainability Initiative, coordinated through the Department of Student & Campus Life.