Homecoming celebrations at Chapman University drew record crowds as alumni, parents, students, faculty, staff and friends gathered to reconnect, revisit favorite memories, learn from Chapman experts, and root for the home team in the year's SCIAC football season opener.
The two-day event began on Friday, Sept. 23, with an array of open house and panel events hosted by schools and colleges, along with the induction of the Class of 1973 into Chapman's 50 Year Club. Tours of Chapman facilities, including the newly-opened Sandi Simon Center for Dance, gave attendees the opportunity to discover the ever-evolving campus landscape.
Saturday's master classes – a series of lectures presented by Chapman experts – were standing room only, with most sessions sold out weeks before the event. Hot topics included "Confessions of a True Crime Expert," "The Movies, the Moguls and Me" with Dodge College dean Stephen Galloway, and the perennially popular "Walt Disney & Charles Darwin: The Pursuit of Happiness and Knowledge."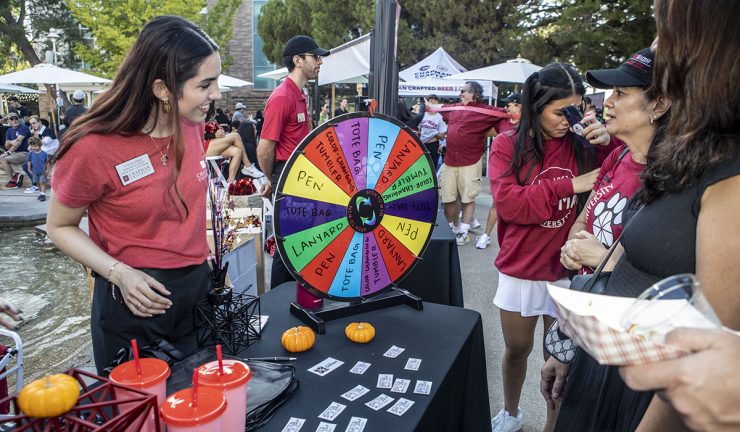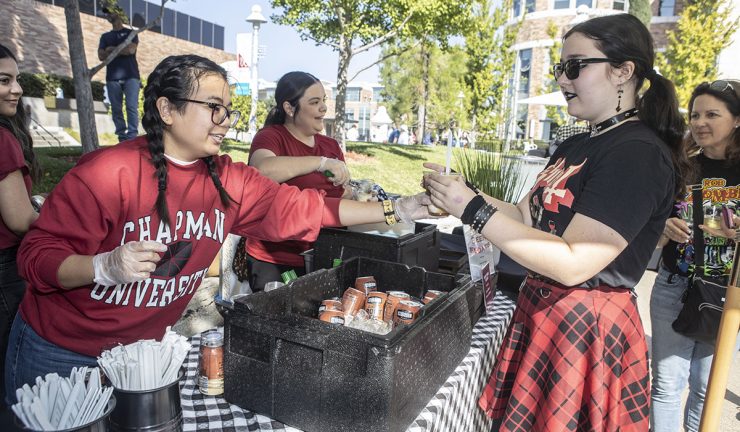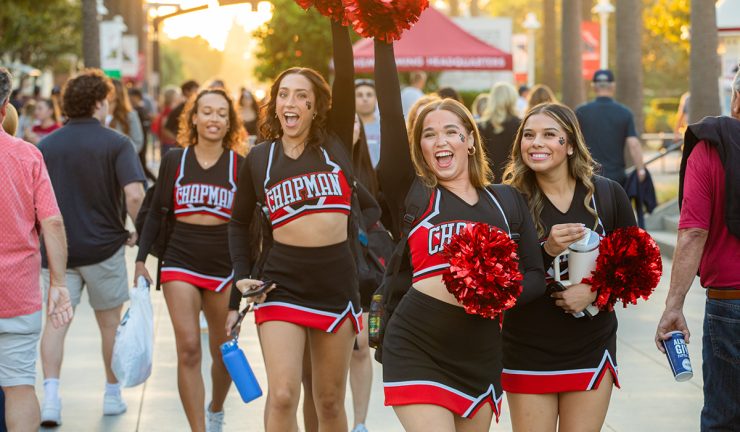 During the annual Tailgate Extravaganza in the Attallah Piazza, attendees posed for pictures with Pete the Panther and enjoyed entertainment provided by the Wimberley Bluegrass Band and Chapman Cheer. Free food and drinks were sponsored by schools, colleges and university departments, and there was plenty of Chapman swag in evidence as old friends reconnected and new friends made memories.
"Your support and love of Chapman is the foundation for our institution and will keep carrying us forward on Our Path to Greatness," said university president Daniele C. Struppa during the afternoon celebration. "Thank you for being Chapman's biggest fans, and thank you for being here, not just tonight but for every step ahead. Thank you, Chapman Family."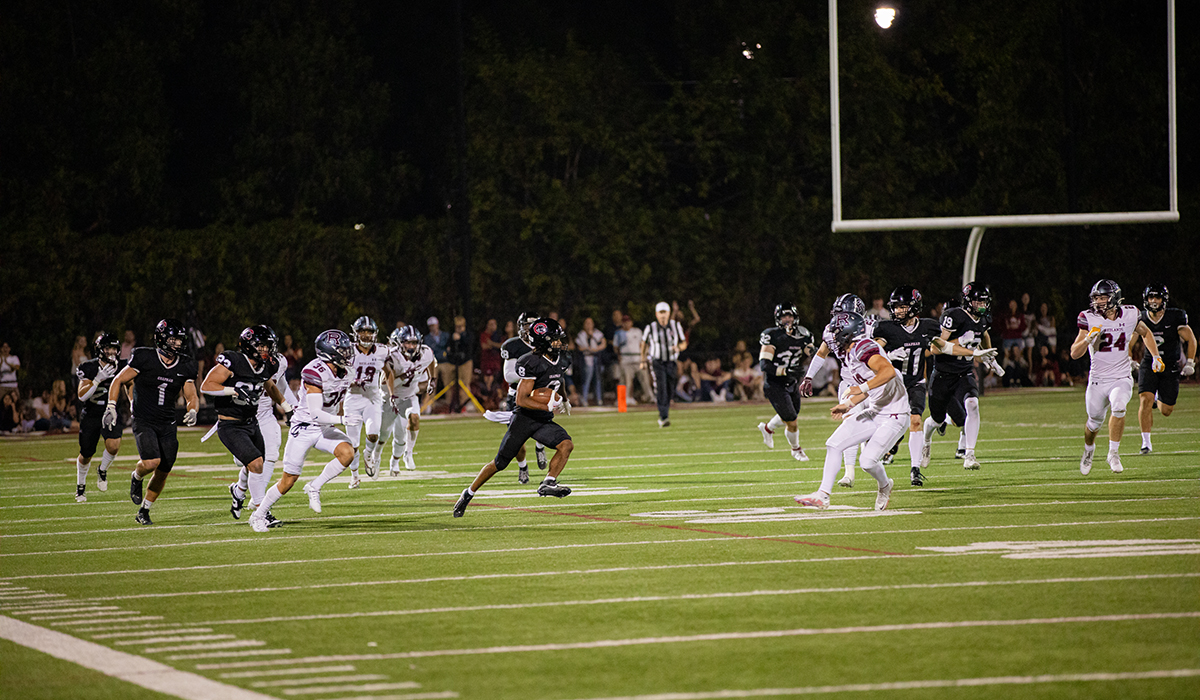 The culmination of the weekend was the Homecoming football game in Ernie Chapman Stadium on Saturday night, where the Chapman Panthers took on the Redlands Bulldogs in their first SCIAC game of the season. The Panthers started off strong, leading the game 21-14 until just before halftime when a penalty allowed the Bulldogs to tie things up heading into the break. The Panthers were unable to recover, and the game ended in a disappointing 38-21 loss for the home team. Panther fans were not discouraged by the outcome, however, and celebrated the great effort by the players both on and off the field.