There's nothing like a purple house to inspire vivid conversations.
In January, as Chapman University students repaired the lavender siding and glazed the glistening windows of Stella Williams' cottage in the Upper Ninth Ward of New Orleans, passersby often stopped to ask questions about the work, including to inquire how they could help.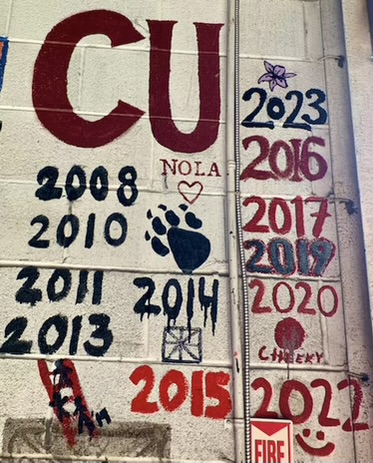 "There's something about the energy of this city that draws you in and draws you back," said Loraine Ignao '24, an integrated educational studies major.
Since their first trip in 2006 to help rebuild lives after Hurricane Katrina, Chapman student volunteers have been returning to New Orleans almost every January. They bring their venturesome spirit and their vigorous labor as part of a winter Interterm travel course called "Leadership in Times of Crisis: Disaster Response."
Even in a city known for its vibrancy and resilience, the enduring commitment of Chapman students stands out like Stella Williams' boldly hued home.
"You can tell that they love the city," said Kat Schweitzer, communications director for Rebuilding Together New Orleans (RTNO), which since 2005 has completed more than 850 home-repair and community revitalization projects, aiding the elderly, disabled, veterans and others in need.
"I don't know that I can quantify the impact Chapman has had over the years," Schweitzer added. "Our team is always excited to have the students here, which is a great sign of their impact. They work hard and they want to get to know the community. I think that speaks to their lasting concern."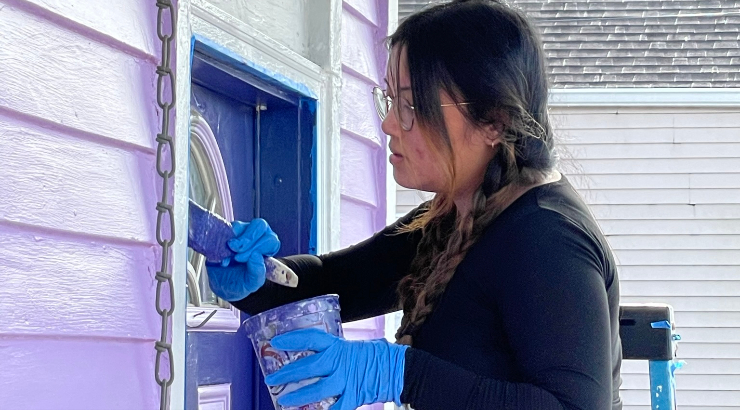 After a Devastating Hurricane, a Commitment to Rebuild
RTNO projects met massive needs immediately after Katrina, but the sounds of hammers and backhoes continue to resonate, reflecting the determination of residents who respond to setbacks by rebuilding in neighborhoods they have called home for generations.
In August 2005, Katrina pummeled New Orleans with 140 mph winds. Storm surge overwhelmed levees and canals, flooding 70% of the city and turning hundreds of thousands into refugees. Ultimately, the city absorbed $140 billion in damage and held memorial services for more than 1,000 of its residents.
Chapman's first response was organized in the months after the storm, when the Fish Interfaith Center led a service trip to aid in relief. Instructors Chris Hutchison (Ph.D. '16) and Justin Koppelman '04 (MA '09, Ph.D. '16) launched their Leadership Studies Interterm course two years later.
That was 15 years ago, and new cohorts of students are still responding to the service and learning opportunity.
"As a case study, I don't think Katrina and New Orleans will ever lose their power," said Hutchison, associate vice president for student affairs and associate dean of students. "They continue to offer a rich curriculum of experience."
In addition to sweat and service, the 10 students' 10 days in New Orleans feature journeys through the city's richly diverse neighborhoods as they meet residents and sift through layers of history. Among other things, they learn that the story of emergency response and rebuilding is also multilayered and full of lessons.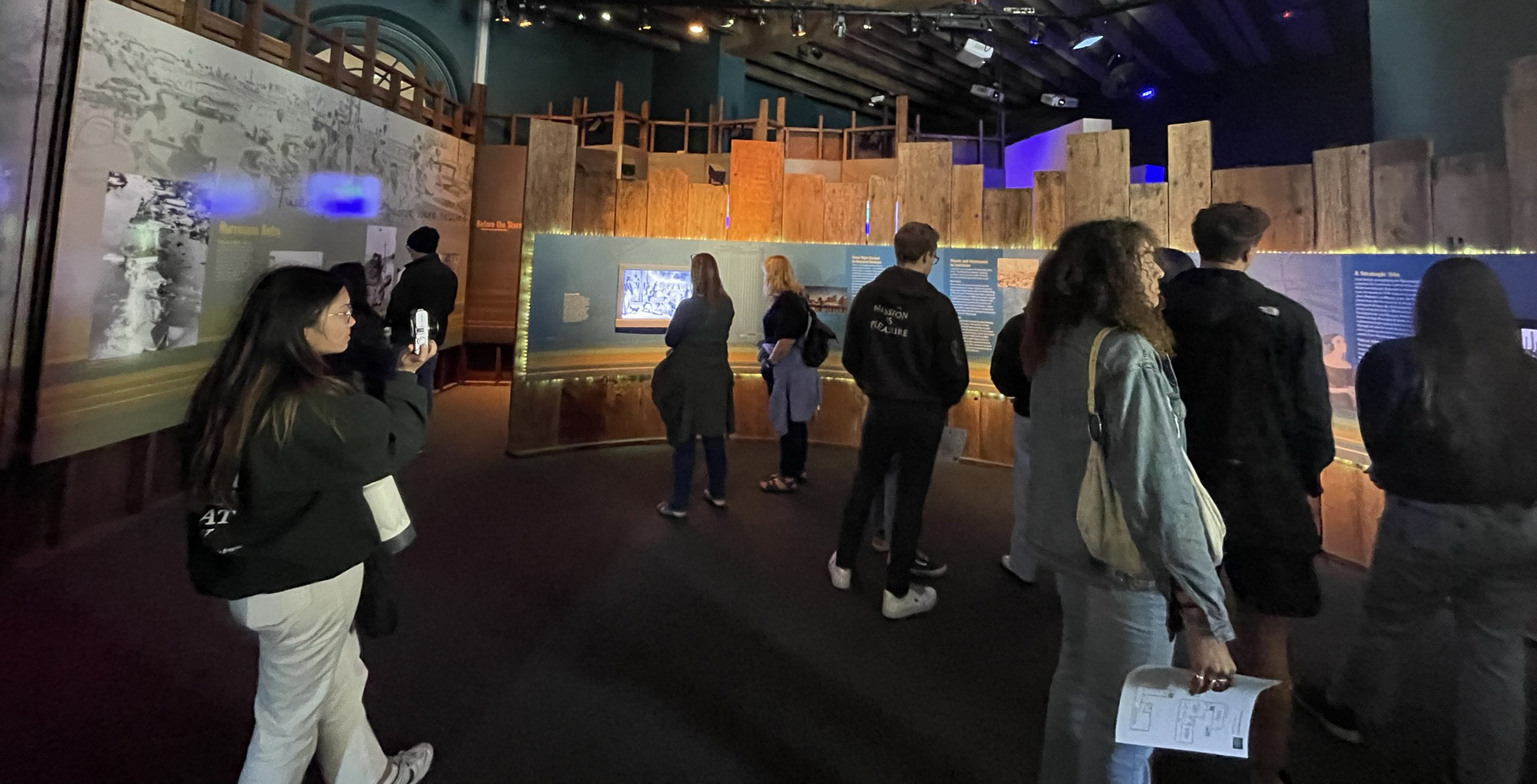 Lessons on Leadership and Creating Connections That Endure
By consistently returning to the same city over 15 years, the class provides a nuanced look at crisis response through the lenses of social change, servant leadership and relational leadership, Hutchison and Koppelman said.
"It becomes evident to the students how these frameworks connect both when they are present and also in their absence," Hutchison said. "Katrina sets an underlying tone, but the course shifts to become more about understanding the notion of community and responsibility – how we treat one another and how important it is to look at things from multiple perspectives."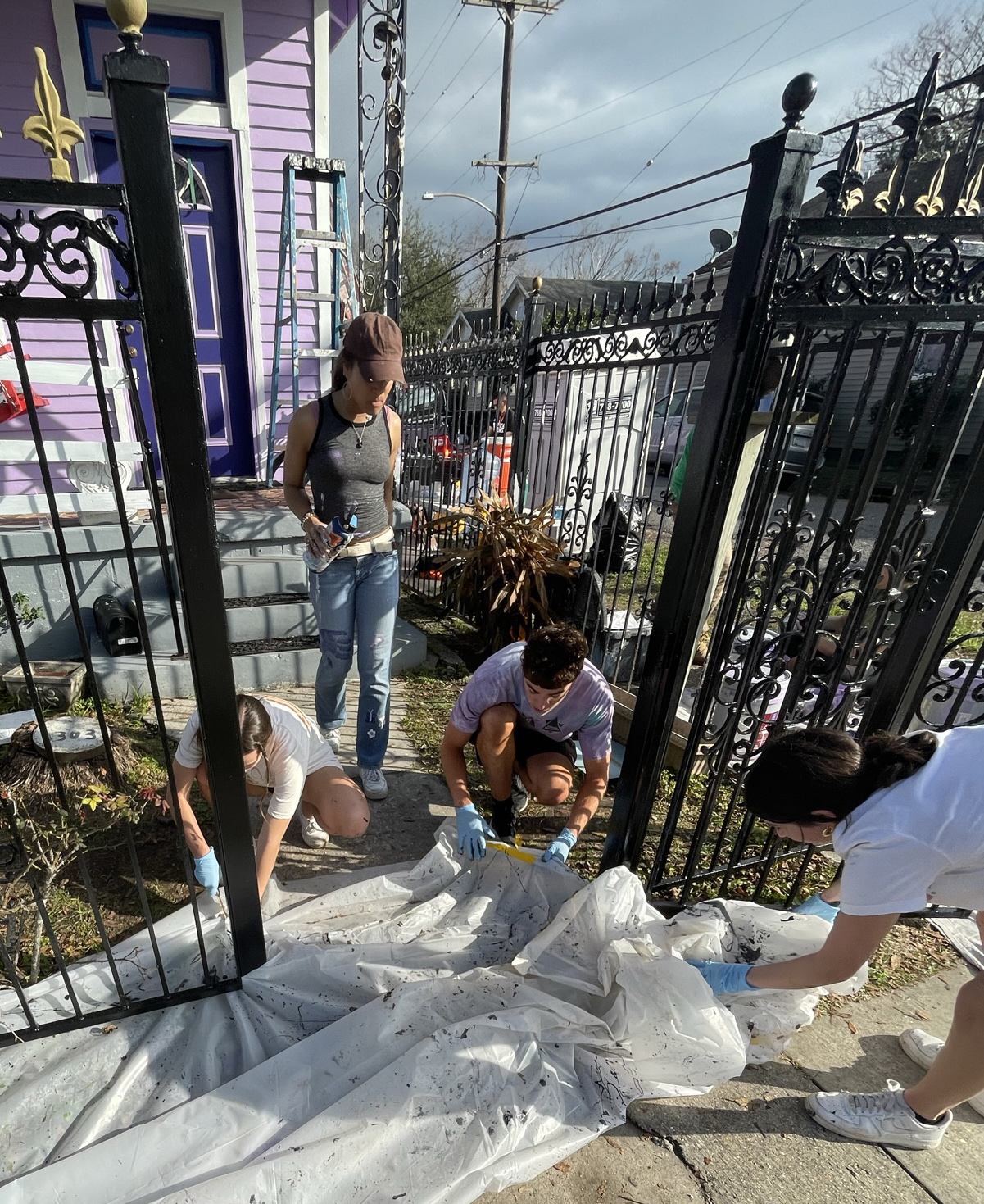 The long view brings special insights, the instructors note. Some reconstruction projects that were hailed in the immediate aftermath of Katrina are now failing because of shoddy design or materials. A mayor once seen as standing up to the rigors of emergency response was eventually sentenced to 10 years in prison for wire fraud, bribery and money laundering.
"Throughout the course, we encourage the students to keep an open mind, to not take anything for granted, to do their research and to consider every perspective," said Koppelman, director of student engagement at Chapman.
As they study the ways a community responds to big challenges, the students develop a rich communal spirit of their own. Most participants don't know each other when the journey starts, but they quickly develop a camaraderie that carries them through long days of physical labor, intense study and deep thinking.
"Yes, we were 10 different people from different disciplines, and it was like we were thrown together in this travel course, but I came out of it with nine great new friends and nine new connections," said Anjie Aveno '24, a health sciences major who's preparing for a career in emergency medicine. "I'm about to go see them again and have dinner with them and talk about the trip again. So I think that feeling will endure, since we've seen each other every day this week and we're still not tired of each other."
If the experience of the students' instructors is any indication, that spirit of collective growth – of "being part of something bigger and better than myself," as Aveno put it – absolutely will endure.
"This is one of the purest educational experiences I've been a part of," Hutchison said.
"It's powerful to see the students' critical thinking come to life as they navigate complicated situations and issues," he added. "We observe them as they learn who they are as individuals and as leaders. That sense of community and connection is very real and very fulfilling."