Academy Award-nominated actor Colin Farrell recently launched the spring season of master classes hosted by Chapman University's Dodge College of Film and Media Arts. On Wednesday, Feb. 15, Dodge's signature series continues as Todd Field visits to discuss his work after a screening of his Oscar-nominated film "Tár."
Field's acclaimed drama starring Cate Blanchett will screen at 7 p.m. Wednesday in Folino Theater at Marion Knott Studios. Afterward, Field will participate in a Q&A moderated by Scott Feinberg, Chapman trustee professor and executive editor of awards at The Hollywood Reporter.
Like all upcoming in-person master classes in the Dodge series, the screening and appearance by Field are open to Chapman students, faculty, staff and alumni on a first-come, first-served basis. Doors open a half-hour before listed start times, with each event expected to reach seating capacity.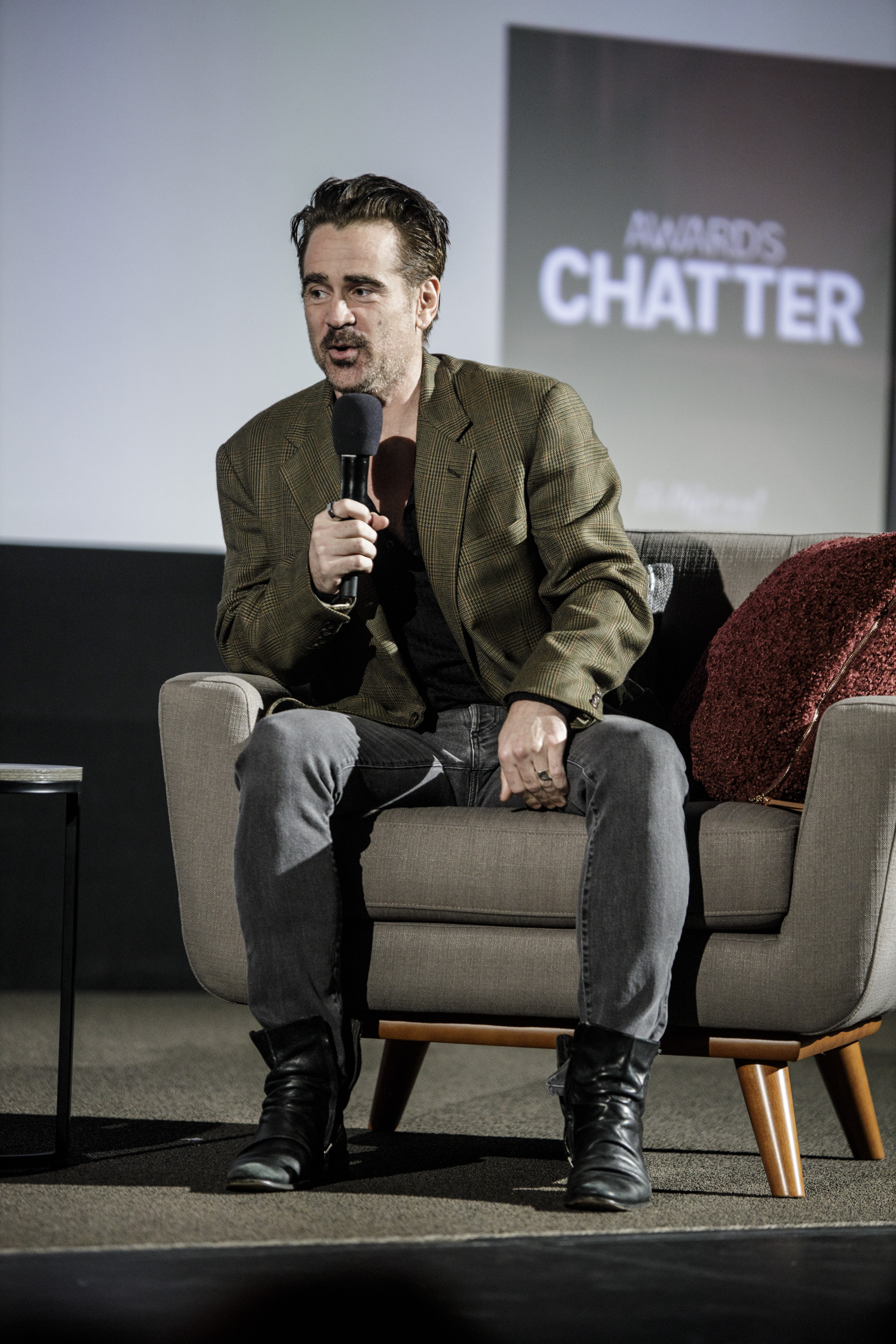 For entry, attendees are asked to bring a Chapman ID or, for alumni, proof of graduation or a general ID.
"Tár" has been named Best Film of the Year by the Los Angeles Film Critics Association, the New York Film Critics Circle and the National Society of Film Critics, becoming just the seventh film in history to capture all three accolades. In addition, "Tár" has six Oscar nominations, including for Best Picture and for Field's direction and original screenplay.
The spring Dodge Master Class Series began Feb. 2 with a visit by Farrell, Oscar nominated in the Best Actor category this year for "The Banshees of Inisherin." On Feb. 8, writer-director Joel Coen, a four-time Oscar winner, participated in a Q&A after a screening of "Fargo."
Upcoming Schedule of Dodge Master Classes
All events are in Folino Theater unless otherwise indicated:
Feb. 22 at 4 p.m. – Ke Huy Quan, Golden Globe winner and Best Supporting Actor Oscar nominee for "Everything Everywhere All at Once."
Feb. 23 at 7 p.m. – Brendan Fraser, Oscar-nominated in the Best Actor category for "The Whale."
Feb. 28 at 7 p.m. – Damien Chazelle, director of "Babylon," "La La Land" and "Whiplash."
March 1 at 7 p.m. on Zoom – Edward Burns, actor, producer, writer and director whose credits include "Saving Private Ryan," "The Brothers McMullen" and "She's the One."
March 7 at 7 p.m. on Zoom – Scott Frank, writer, director and executive producer of the Netflix series "The Queen's Gambit." Other credits include "Marley & Me" and "Get Shorty."
April 4 at 7 p.m. – Charles Burnett, writer, director and producer of films such as "Killer of Sheep" and "To Sleep With Anger."
April 8 at 7 p.m. – Lulu Wang and Barry Jenkins, filmmaking couple whose credits include "The Farewell," "Moonlight" and "If Beale Street Could Talk."
Date and Time TBD – The Daniels: Daniel Kwan and Daniel Scheinhert, among the hottest writers and directors in Hollywood with their Oscar-nominated "Everything Everywhere All at Once."