A Chapman University professor is premiering a documentary about a young woman with a genetic condition who knows first hand that it's "not easy being normal."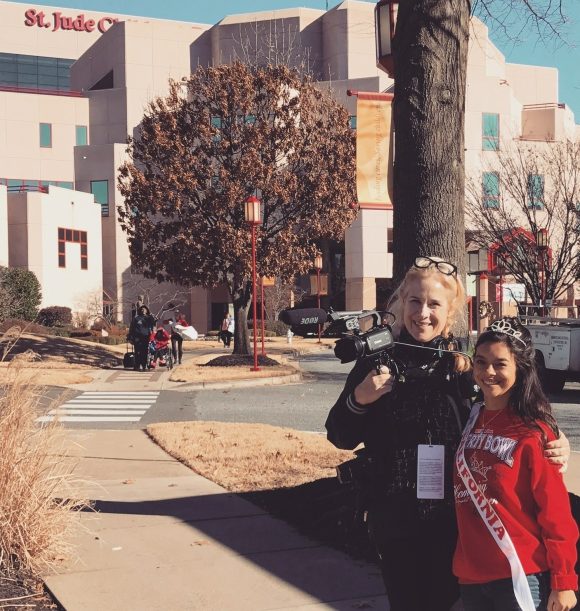 Christine Fugate, assistant professor of film and documentary production at Chapman's Dodge College of Film and Media Arts, is releasing "Queen Moorea" which follows six years in the life of Laguna Beach High School homecoming queen Moorea Howson. Howson was born with Williams Syndrome, which causes cardiovascular issues, developmental delays and learning challenges.
The documentary shows Howson and her friends as they "struggle to fulfill their dreams in a world that refuses to accept them for who they are," Fugate says.
The film's website calls it the "first coming-of-age film portraying a group of young adults with Williams Syndrome, Autism, Arthrogryposis, and Ocular Motor Apraxia."
"Queen Moorea" will be screened at Coast Film & Music Festival in Howson's hometown in November. The film has been accepted to the Hawaii International Film Festival, Inclús – Barcelona International Disability Film Festival and Chicago International Children's Film Festival, and is a semifinalist in two others.
Chapman's Thompson Policy Institute on Disability supports the film and has been working with Howser to find career options. The documentary was funded by a Chapman faculty grant.
Trailer and information: www.queenmoorea.com