Across the landscape of STEM fields, educators and researchers broadly recognize the need to do more to bolster their ranks from underrepresented communities. Now a Chapman University scientist and her research colleagues have collected hard data they hope will spur science organizations to take tangible steps that improve equity and inclusion.
"What we found is confirmation of what everyone in STEM colloquially knows is wrong in their field," said Richelle Tanner, Ph.D., assistant professor of environmental science and policy at Chapman.
"This study is an opportunity to demonstrate more broadly that equity and inclusion are problems that need to be addressed using concrete actions," she added.
In their research project, Tanner and four other researchers surveyed more than 70 science, technology, engineering and math organizations to learn how they collect demographic data from their constituents and conference attendees. The team found that while many organizations collect information about their members' race, ethnicity and gender identity, many don't collect detailed information about characteristics such as sexual orientation and disability status.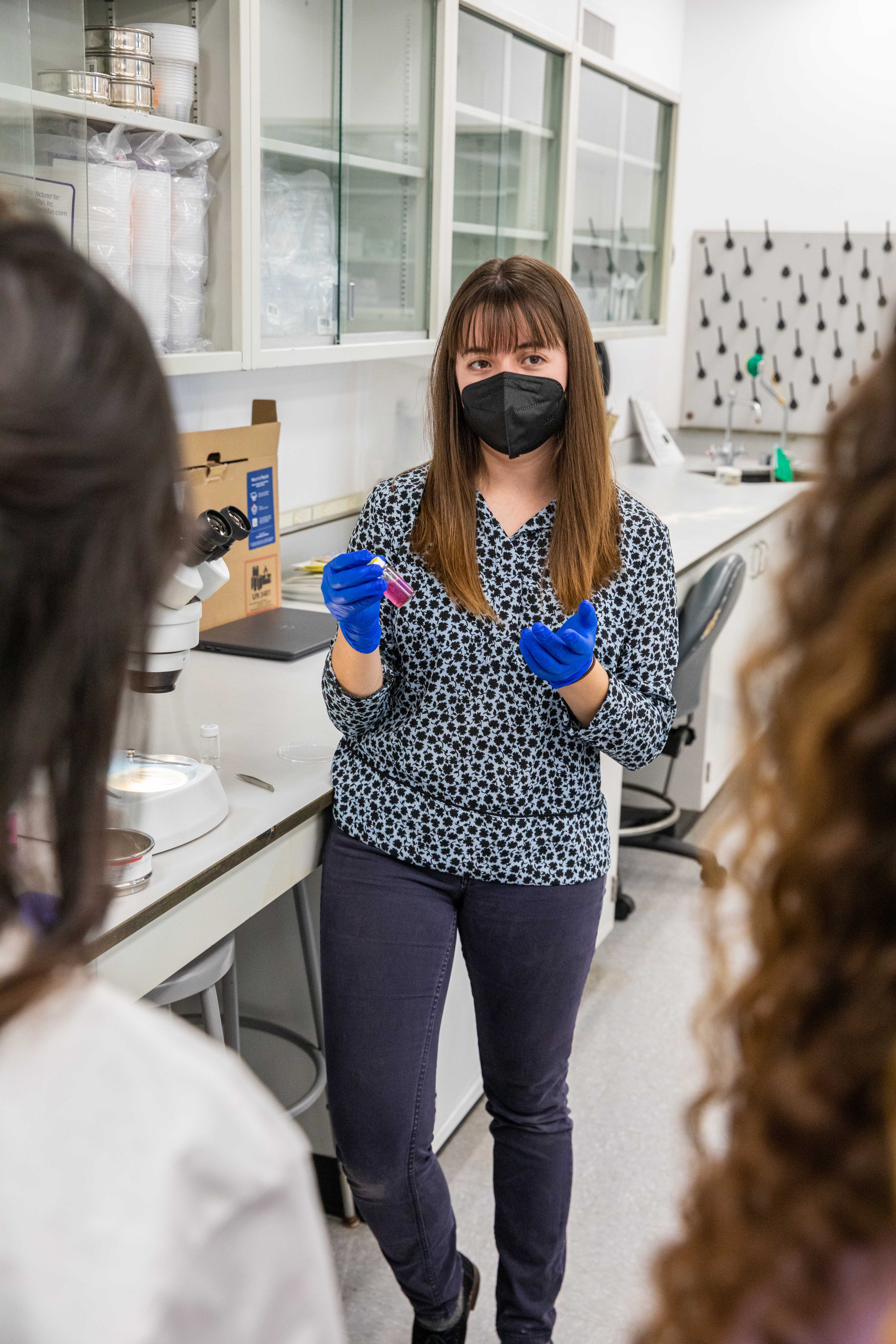 With better data, the researchers say, these organizations could do more to retain and recruit more diverse memberships by providing more targeted professional development, networking opportunities and political advocacy.
The findings were summarized in an article published in April in Science magazine, a leading academic journal published by the American Association for the Advancement of Science.
Resources to Serve the Underrepresented
"As scientists, we like to see data, and these data are very clear," said Tanner, co-author of the study along with Nicholas Burnett of UC Davis, Alyssa Hernandez of Harvard University, Emily King of UC Berkeley and Kathryn Wilsterman of Colorado State University.
"We're not capturing the demographics of many people, and [as a result, those people] aren't getting the services and resources they're entitled to," Tanner said.
Seventy-three STEM organizations, representing more than 700,000 members who work in a broad range of scientific fields, responded to the authors' survey between December 2020 and July 2021. The groups were asked about the kind of demographic data they collected from their members and how they used that information.
According to the report, more than 80% of those organizations collected some demographic data from constituents, but fewer than 50% explicitly use the data for resource planning for their members. Some groups in STEM are widely unrecognized by some organizations, the research shows, including individuals in sexual minorities and individuals with disabilities.
The authors also make recommendations for organizations to redesign their membership and conference attendance surveys, such as benchmarking their surveys against nationally administered surveys by the National Science Foundation's Survey of Earned Doctorates (SED), the U.S. Census Bureau's American Community Survey (ACS) and the Centers for Disease Control and Prevention's National Health Interview Survey (NHIS).
"The exciting part about this paper is that we are fundraising to implement all of these steps so organizations can better serve their members," Tanner said.
Beyond improving representation at their conferences, STEM organizations have a chance to help lead a cultural shift toward inclusivity and equity in science, she noted.
"By doing this research and publishing these findings, we want to give back to our community so we can all do better," Tanner said. "Everyone deserves to be treated with respect and receive the resources they need."