The votes are in and the Chapman Family has spoken! Over 5,500 Chapman University students, alumni, faculty and staff cast their vote to choose a new illustrated design for the university's beloved Pete the Panther mascot. 
"I was not surprised so many people voted," said Pete. "I am very popular, you know."
Voters were asked to choose between two designs, dubbed "Proud Pete" and "Playful Pete." In addition, they were invited to submit comments and suggestions about how the proposed designs might be adjusted to better reflect the Chapman spirit that Pete embodies. Suggestions included everything from changes to the color of Pete's fur to alterations to the clothes he's wearing. All of these ideas were taken into consideration in the final edits to the winning design. 
And the Winner Is….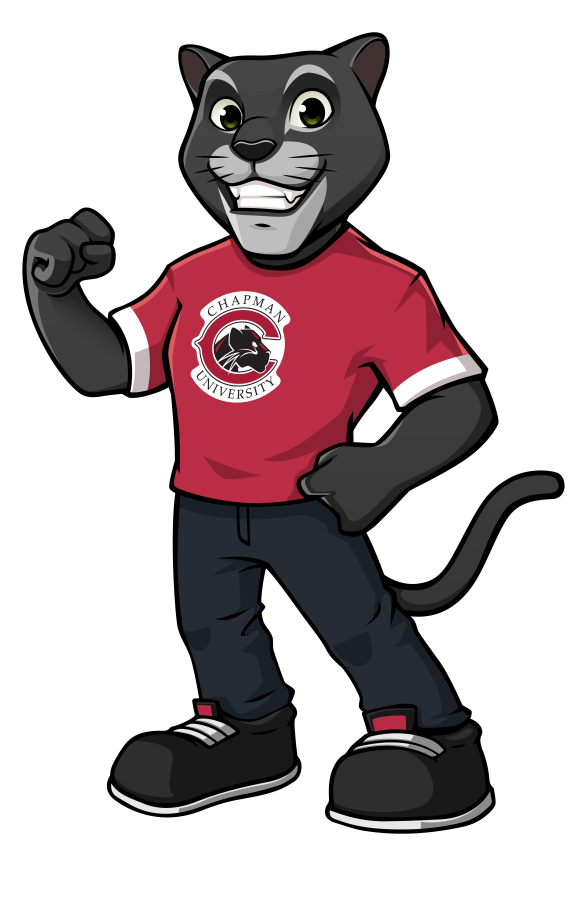 "I can't believe how good I look!" said Pete, when the final design was revealed. When asked about his favorite part of the illustration, he said, "Definitely those big paws – so I can give a big ol' "Paws Up, Panthers!" to everyone at Chapman!" 
Usage guidelines will be forthcoming in the near future, but Panthers can expect to see the new illustration appearing in the fall. 
"This is the first official illustration of Pete the Panther," said Jeff Brouwer, assistant vice president of Creative Services, "We are excited to make this a part of Chapman's official brand, and to make it available for everyone to use."
Brouwer emphasized that this is not a replacement for the classic Chapman logo, which will continue to be used exclusively by Chapman Athletics.