Stephany Cuevas launched a research project seeking answers to a simple question: How do undocumented Latinx parents help their children get to college?
Little did she know that the pursuit would put thousands of miles on her SUV and sit her down at dinner tables to sample some of the best homemade tamales, traditional sweet breads and tree-ripened fruit in all of California.
"I always tell my students that if they ever want to be fed during their data collection, just interview families," Cuevas said with a smile.
Cuevas, Ed.D., assistant professor in Chapman University's Attallah College of Educational Studies, learned from dozens of interviews with undocumented Latinx parents that they build supportive communities and thirst for the knowledge that can make college dreams come true. Even as they encounter hurdles and worry that their children's undocumented status will throw up extra roadblocks, they continue to promote a culture of academic achievement.
"The parents kept telling me things like, 'I didn't know how to support them. I didn't have the finances. But I can always motivate my students – I can always remind them of why they are where they are,'" said Cuevas, who teaches in Attallah College's Integrated Educational Studies program.
The Chapman professor ramped up her research as a thesis project during her studies at Harvard Graduate School of Education. Now her findings have been published as a book – "Apoyo Sacrificial, Sacrificial Support: How Undocumented Latinx Parents Get Their Children to College," from Teachers College Press.
A virtual book launch is planned for Feb. 24 at 5 p.m., when Cuevas will discuss her work during a conversation with Dr. Eve L. Ewing, author and sociologist of education. To register, visit this link.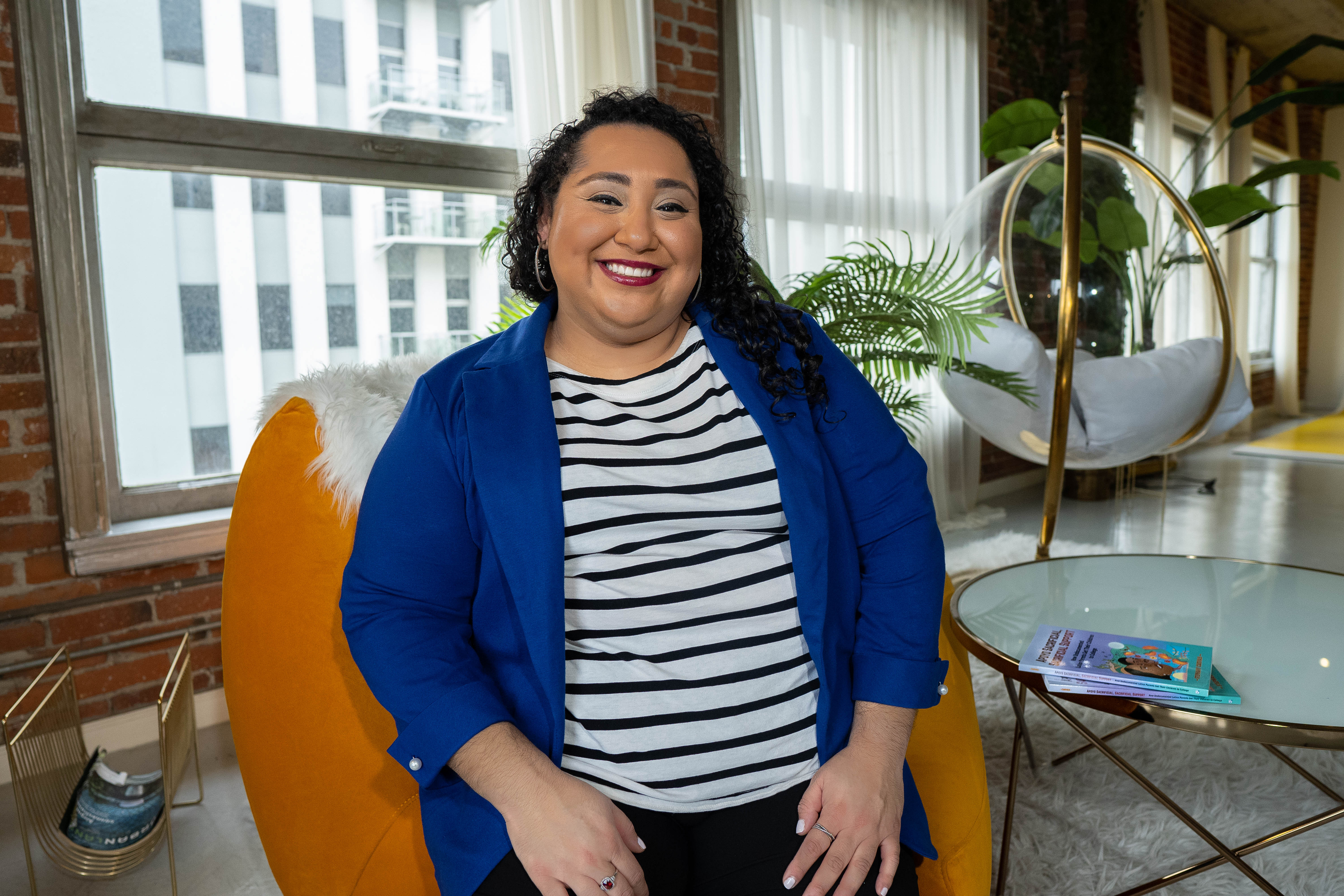 Research and Relationships Help Build a Foundation for Breakthroughs
A first-generation college graduate, Cuevas brought personal experience and a perspective of allyship to her research project. She grew up in Los Angeles, where she developed a love for education. She became a college advisor in the Oakland Unified School District while also leading a summer bridge program at UC Berkeley, where she earned her undergraduate degree.
In the early 2010s, she was one of the few bilingual college advisors at her Oakland school.
"Spanish-speaking parents swamped me with questions," Cuevas said. "They were like, 'We don't know the system, but we want to help our children get to college. Can you help us?' So I started doing bilingual workshops, and I started developing relationships with the parents."
Those mothers and fathers came to trust Cuevas, sharing their fears that their children wouldn't qualify for financial aid or any other benefits because they were undocumented.
"This was in 2012, when DACA (Deferred Action for Childhood Arrivals) was announced, so we were able to say, 'Hey, undocumented students can go to college, it's just harder.'"
As her information allayed some fears, Cuevas also uncovered gaps in the system.
"People were addressing the needs of undocumented students, but they weren't considering how best to work with their parents," she said.
Cuevas started asking questions the parents told her they had never been asked before.
Meeting Families to Gather Data Along With Stories of Success
"I wanted to design a study that looked for stories of success," Cuevas said. "At the core was a commitment to developing relational trust. I did the interviews in Spanish, and I didn't push a protocol but let the stories come up naturally."
Parents shared a range of insights, including that they equate speaking with a teacher to talking with a government official. One said, "I understand that if I go to a parent-teacher conference, it doesn't mean that I'm walking into an Immigration Office, but that's the feeling I get," Cuevas related.
Some stories were heart wrenching. One mom was living paycheck to paycheck, but she wanted her daughter to benefit from a pricey college-prep program. So she quit taking her blood-pressure medicine and used that money to pay for the program.
"She said, 'Look, my daughter got into college, so my sacrifice was worth it,'" Cuevas said. "That's one of the themes that came out in my study – this idea of sacrifice. Parents really saw access to higher education as an opportunity for upward social mobility."
Lessons of Support Serve Future Educators
As a college advisor, Cuevas was disheartened by some of what she learned, because she knew that scholarships and free college-prep courses were available.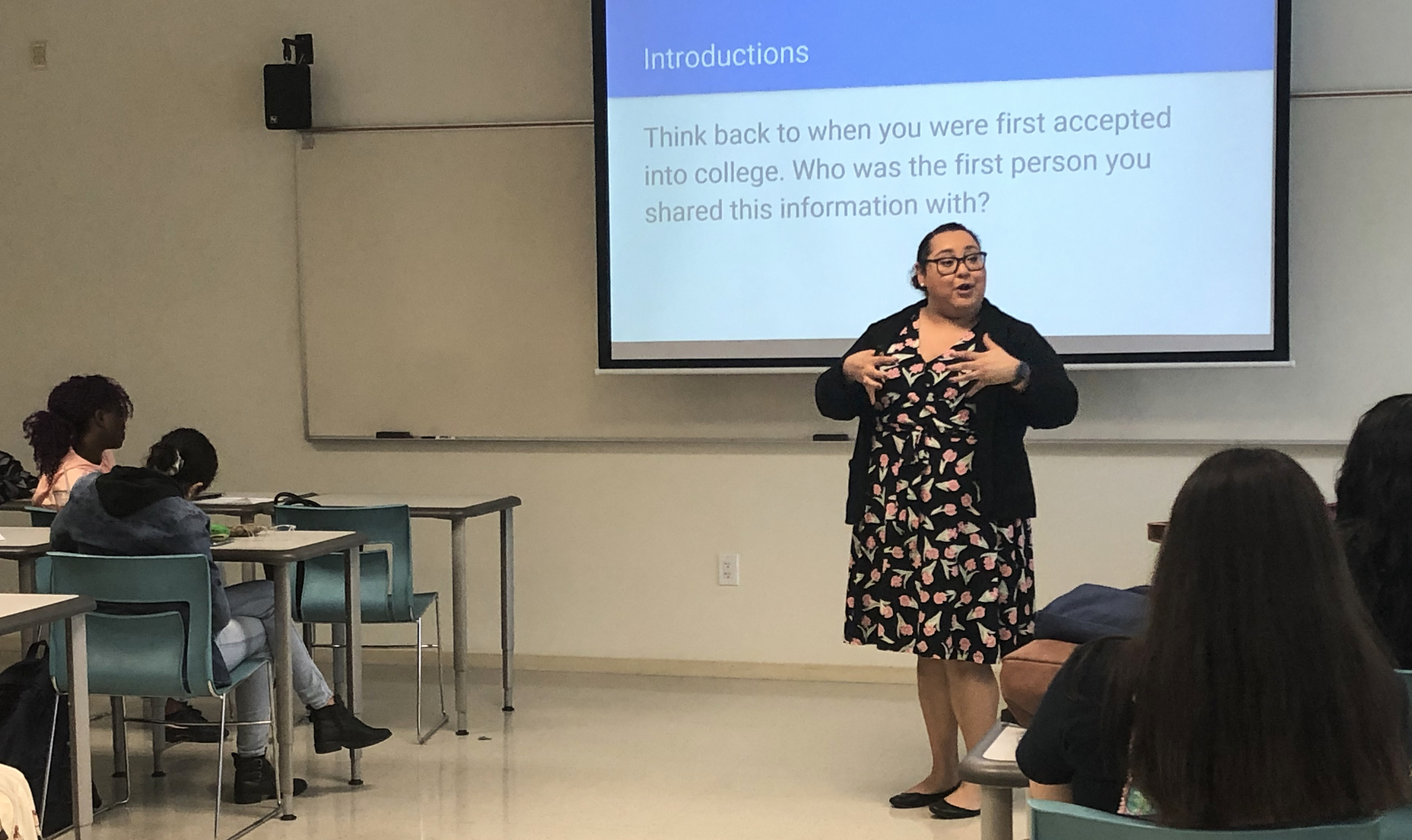 "If these courses were better publicized or more counselors were sharing this information, parents wouldn't have to go the pain route," she said.
Now Cuevas is conveying the lessons of her research to future educators in her Chapman course "Schools and Society." She's also counseling K-12 educators during workshops and at regional and national conferences.
Along the way, she dispels misconceptions, such as that Latinx parents don't want to get involved in school activities. Sometimes all it takes for parents to volunteer is to hold an event at a time that accommodates those who work multiple jobs, Cuevas said.
"One of the biggest barriers is a lack of communication between families and educators," she noted. "Creating those lines of communication takes time, which of course is in short supply. But if educators can make that commitment, we now know it can be fruitful for all parties involved."
Cuevas' research continues, and another book is in the works. Looks like she'll be logging more miles as she travels to interview additional parents. Good thing she still has the minifridge in her SUV. In addition to gathering data, she delivers care packages of comfort food from the parents to their college students.
Never underestimate the power of homemade goodies in the pursuit of relational research.