The questions are timeless – and fundamental to the human experience.
How does the brain give rise to the conscious mind? Are humans endowed with conscious free will? Do we control our actions, or do they control us?
For most of history, these questions have been left to philosophers and theologians. Now Chapman University's Brain Institute is closing in on answers as it unites philosophical inquiry with cutting-edge tools of neuroscience such as brain-imaging technology and computational modeling.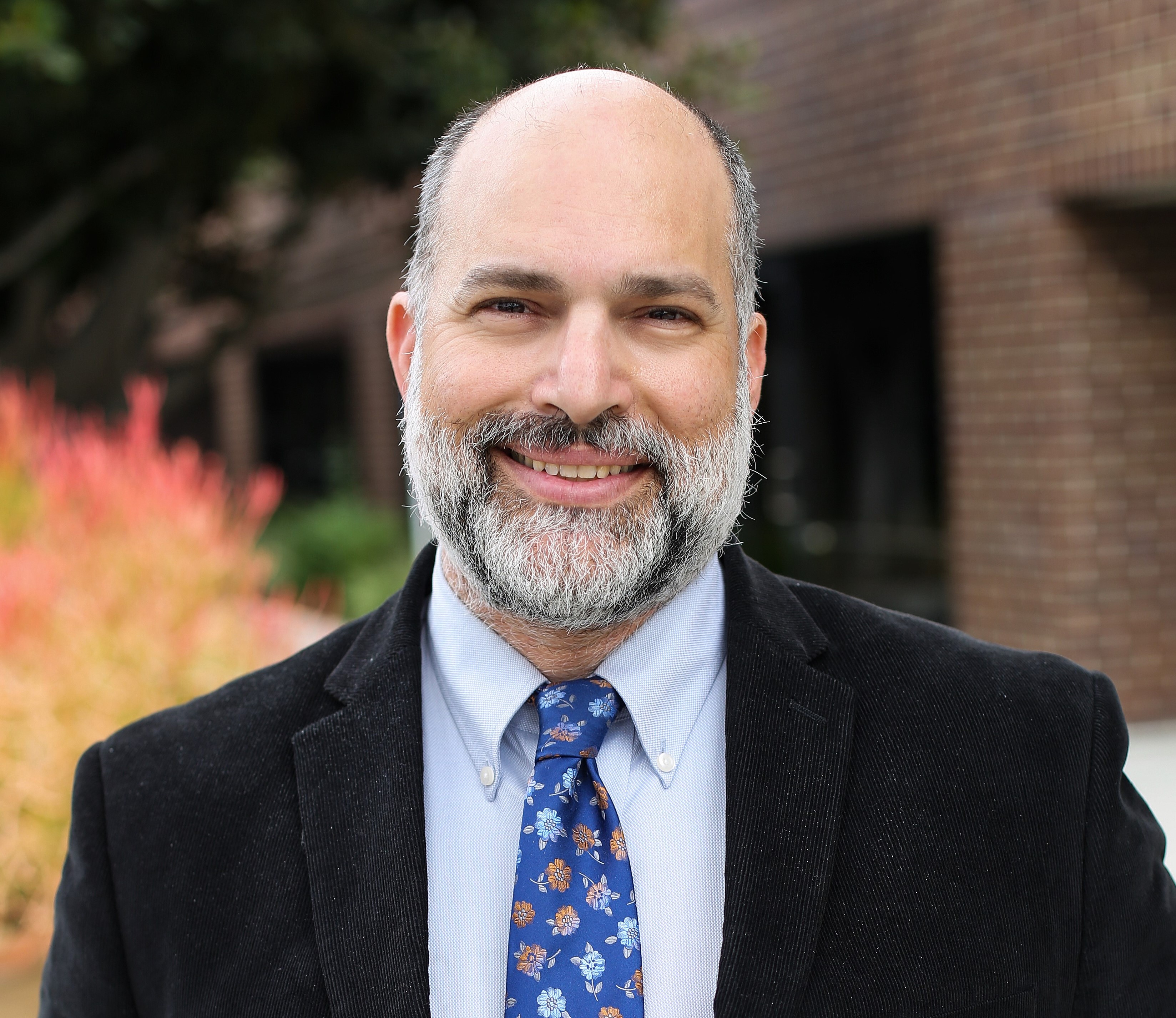 The Institute for Interdisciplinary Brain and Behavioral Sciences, as the Brain Institute is formally known, is creating a whole new field of study – the neurophilosophy of free will. The team's research holds the promise of new insights into the fields of ethics, medicine and the law, as well as just about every other aspect of the human experience.
"We're performing neuroscience-based tests that are to a great extent inspired by discussions with philosophers," said Amir Raz, Ph.D., founding director of Chapman's Brain Institute as well as a professor of psychology in the Crean College of Health and Behavioral Sciences. "Is there a scientific way to decipher intentionality? Can we find out something evidence-based about free will?"
More Than $7 Million in Grants Support Brain Institute Research
Launched in 2019, the Brain Institute has already seen its ambitious research program validated by more than $7 million in grant support, including $5.34 million from the John Templeton Foundation and $1.55 million from the Fetzer Institute.
The support has put Chapman at the hub of a global research project involving 17 universities, including Charite Berlin in Germany and Tel Aviv University in Israel, as well as Dartmouth, Duke, Harvard, UCLA and Yale in the U.S. Researchers from multiple academic disciplines collaborate on projects and discuss advances.
In March 2022, the Brain Institute will host an international conference similar to a 2019 gathering at Chapman that attracted 90 researchers from 40 universities, representing Europe, Asia, Australia, South America and the Middle East.
"We are not just a center of the study of the neuroscience of free will – we are the center," said Uri Maoz, Ph.D., assistant professor of computational neuroscience at Chapman and the leader of the international project.
In an interview with Science magazine, Maoz detailed how neuroscience research might impact medical conditions like Parkinson's disease by aiding patients who have a hard time with self-initiated movements. Regarding the legal system, research might help distinguish between voluntary and involuntary actions, affecting how or whether suspects are charged for crimes.
"We can't do it yet, but imagine that we could come up with a scan or otherwise find neurological measurables from the brain that would relate to free will or intentionality. There would be great value in scientific results that you had a certain purpose behind your actions," Raz said.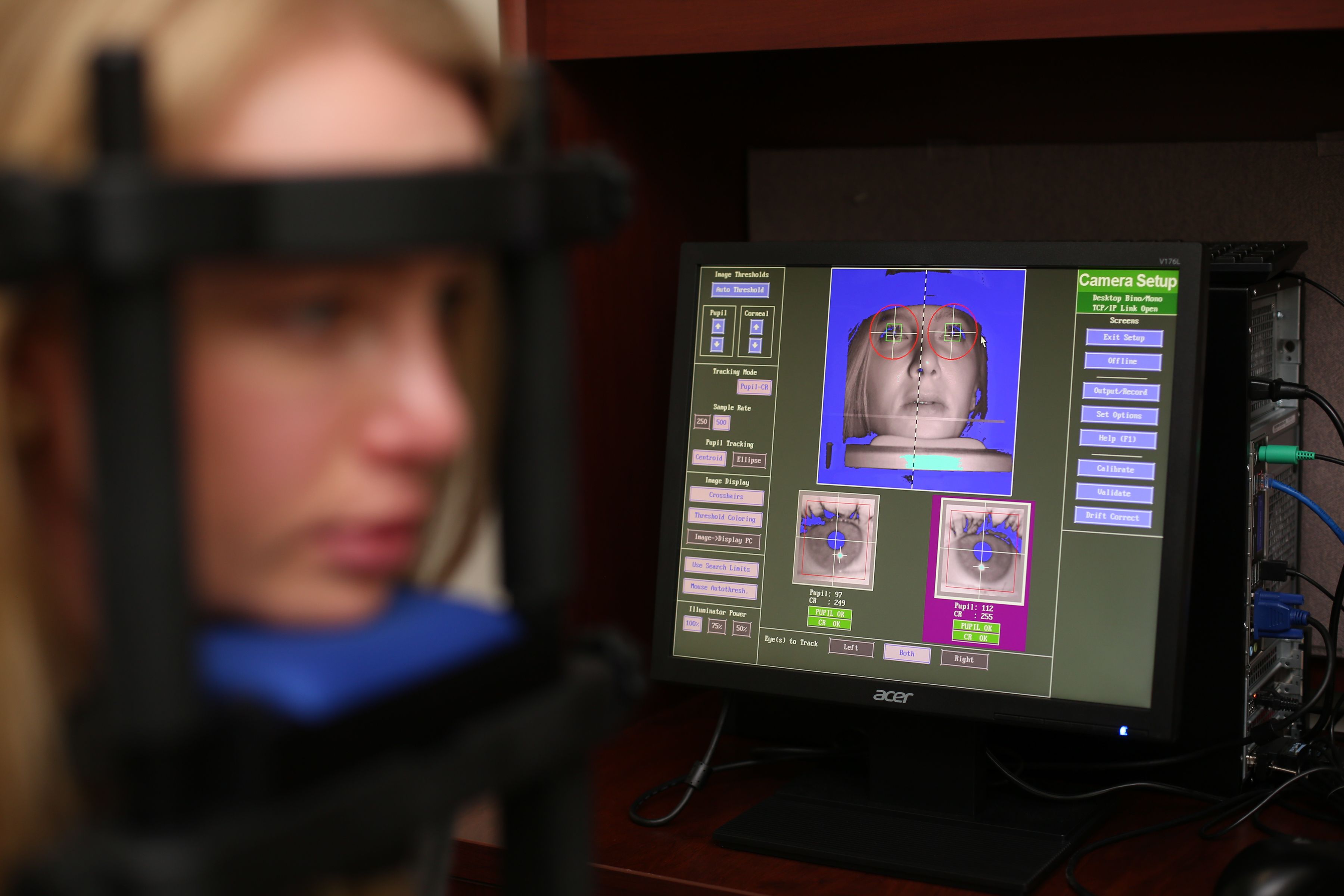 More than a dozen research projects are underway at the Brain Institute's lab facilities on Chapman's Rinker Health Science Campus in Irvine. Among them:
Sophisticated eye-tracker technology is recording pupil size, direction of gaze, blinks and other patterns of behavior to explore different mental states.
EEG technology is at the heart of a neurofeedback project in which subjects learn to self-regulate their brain activity from sad or neutral states to feelings of happiness. One goal of the study is to identify brain regions as potential targets for deep brain stimulation, an option for treatment-resistant depression.
A virtual-reality driving simulator helps with experiments in which participants are presented with ethical and moral dilemmas.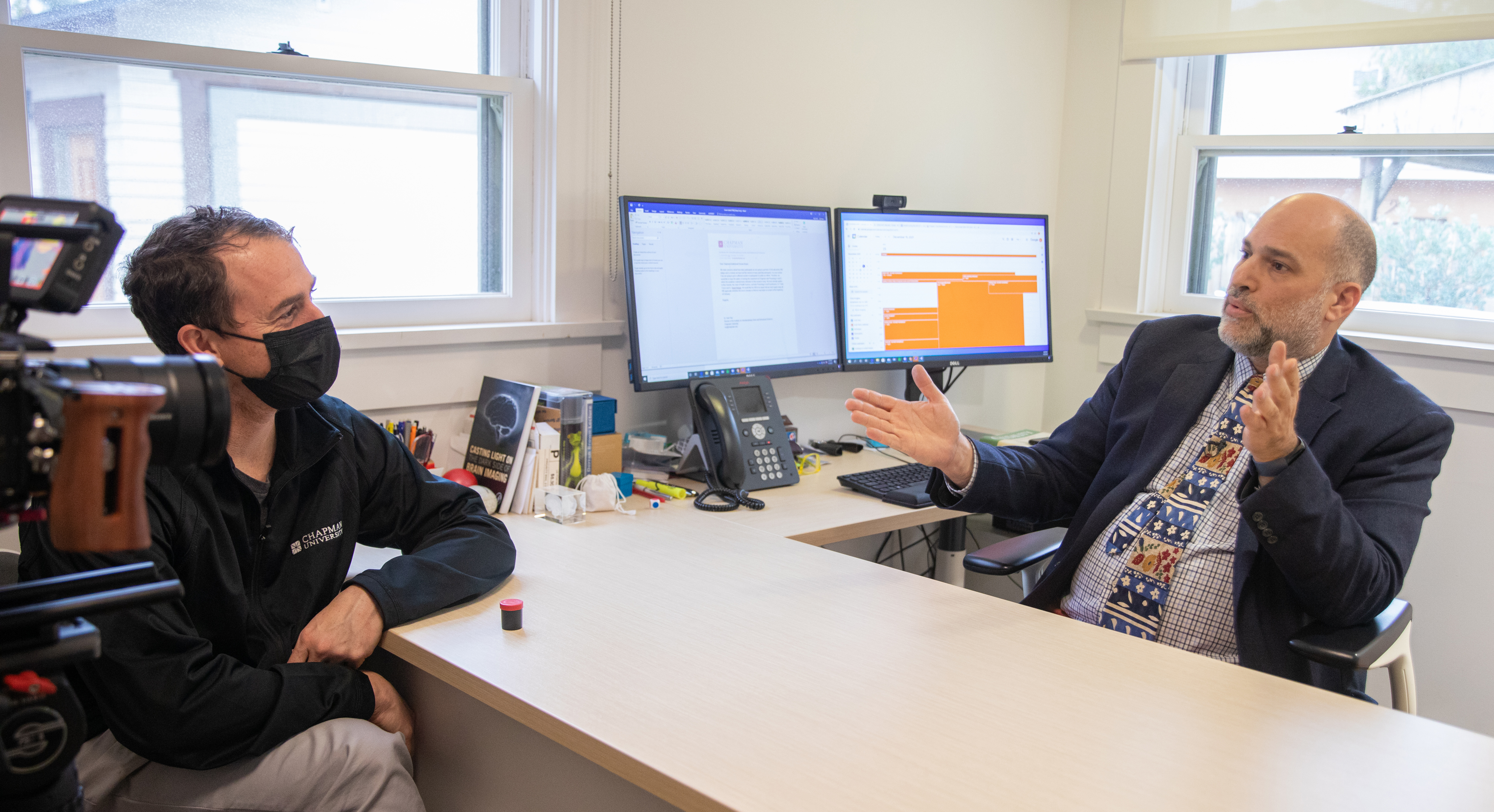 Singular Skills Help Drive Research Projects
It's clear that Brain Institute projects run an interesting gamut, calling on researchers to tap special training and experiences. But even among this unique research bunch, Raz stands out. Skills he developed as a professional magician help him show that free will isn't always as universal as subjects might think it is.
Recently he invited a Chapman team to videotape a demonstration in his office. After considerable banter with the visitors, about everything from hair color to last names, he invited Tim, one of the visitors he'd just met, to select a number on a six-sided die. Out of Raz's view, Tim picked a number and placed the die with the preferred side facing up in a cylinder, which was then sealed.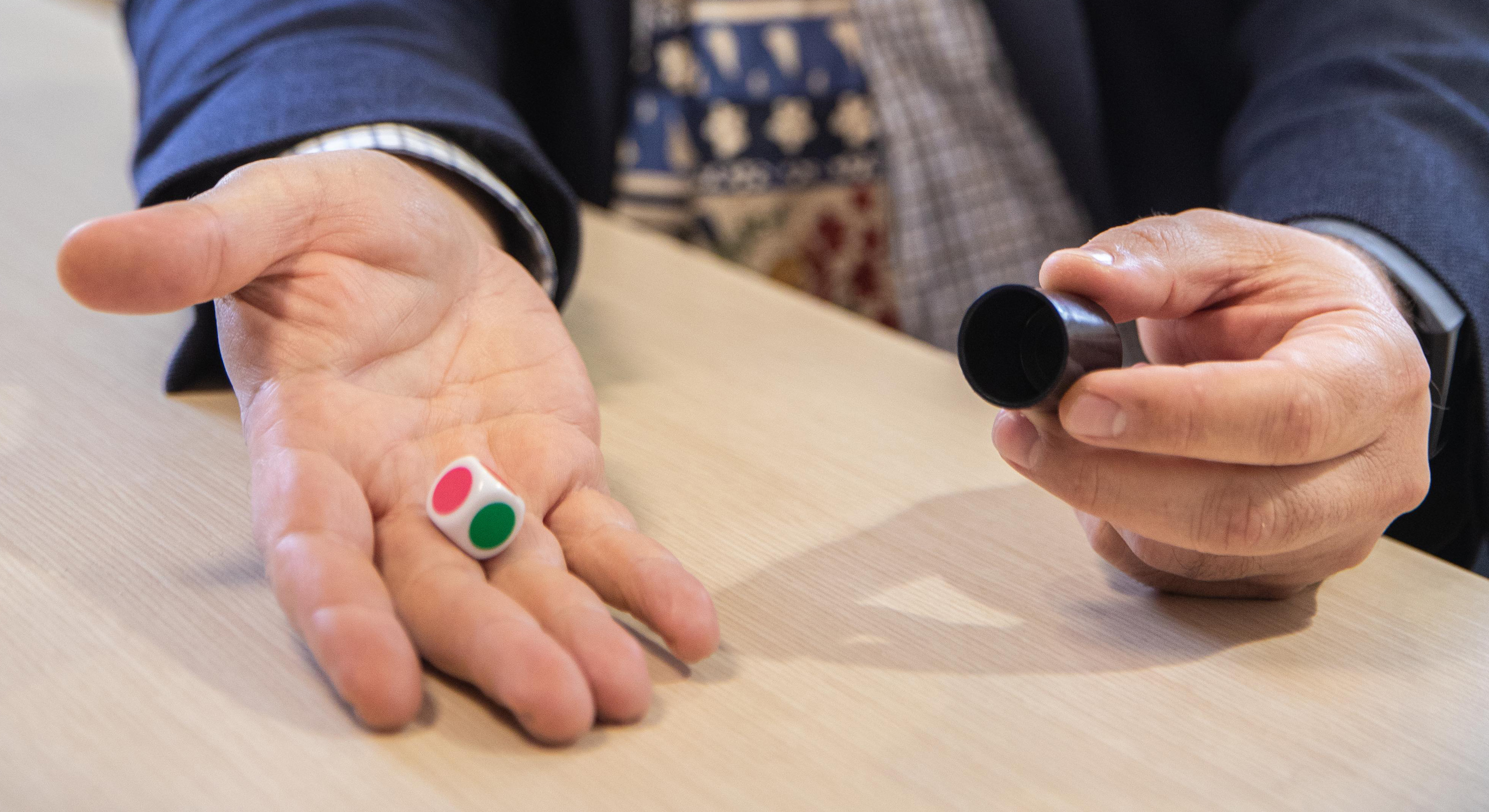 After more conversation, Raz reached for a small sack on his desk and pulled out a similar cylinder, except that his had a transparent top. The die inside was permanently set to the side with six dots. When Tim unsealed his cylinder, his die was revealed to have – you guessed it – six dots facing up.
Turns out the banter wasn't as pointless as it seemed. Skillfully and subliminally, Raz had led Tim to the outcome he wanted all along.
In the lab, Tim would have been wearing electrodes to record his brain waves throughout the experiment.
"This is one way we can control the free will of people without them feeling it," Raz said. "When we say it's a magic trick, we relieve ourselves from an explanation, but there's a whole bunch of sophisticated science behind the experiment. We can see what's happening in your brain as I influence you to do this while it's still not registering that you're being influenced."
Meanwhile, the visitors in Raz's office tried to replay the banter in their minds, searching for the moment when Tim's free will was subverted without him knowing it.
"Don't be mad at me, Tim," Raz said with a smile. "I hope you enjoyed it."
"That was really cool," Tim said. "I'm very impressed."