"Compare and contrast," goes the old essay prompt. Here we answer that challenge with a handful of then-and-now photos for a lighter look at physical changes around the Orange campus since Chapman relocated from Los Angeles in 1954. The physical transformation is exciting, and the old photos are a delight. And yet, the thing that stands unchanged is the Chapman heart and its steadfast and optimistic drive toward a brighter future.
First, a few numbers.
At Commencement 1955, then-Chapman College enrolled 237 students and handed out 24 bachelor of arts degrees and two bachelor of music degrees. At the close of the 2020-21 academic year, the university awarded 1,734 bachelor degrees, 556 master's degrees, 325 professional doctorates and 36 Ph.D.s.
Then, citrus groves still dominated the landscape, and a place called Disneyland had just opened its gates. Now, more than 3 million people call Orange County home, manufacturing and health care fuel the county economy, and Disneyland leadership counts many Chapman alumni among its ranks.
Chapman has been there at every stage of development, expanding its programs to meet growing needs, helping the county evolve while marking its own achievements as a nationally ranked university.
Happily, some things are timeless, though. Stately Memorial Hall still impresses, Pete the Panther hasn't changed his name, and that abiding Chapman Family spirit lives on, carrying the momentum forward.
Then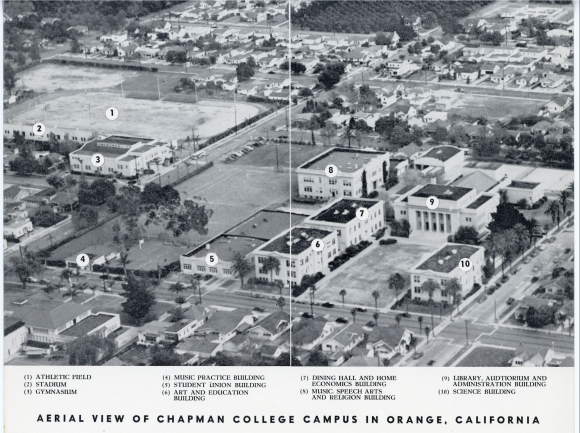 Now
Then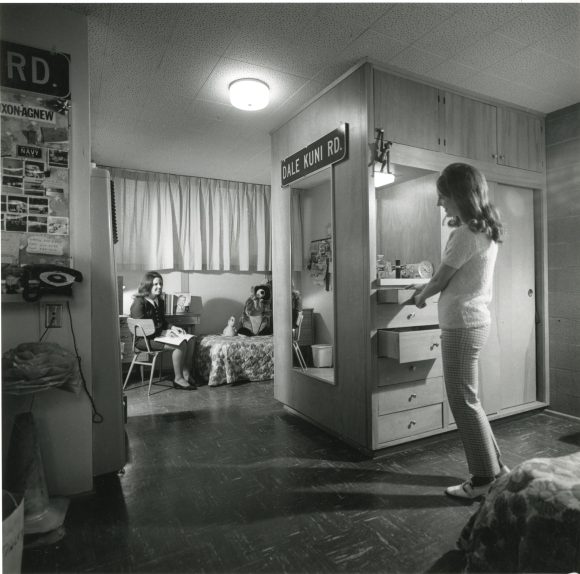 Now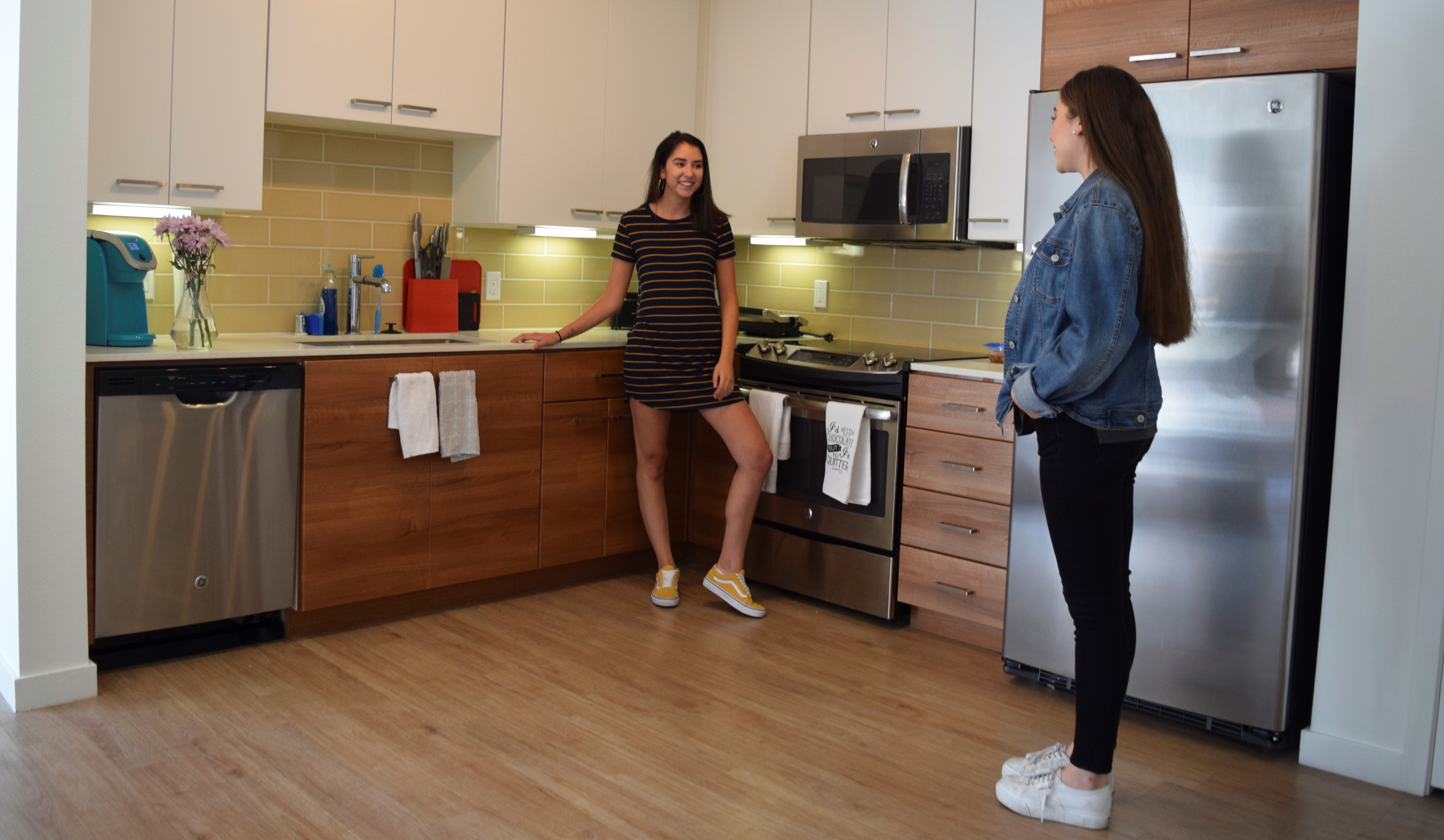 Then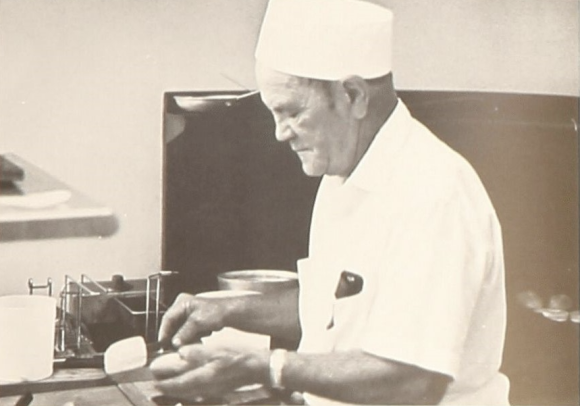 Now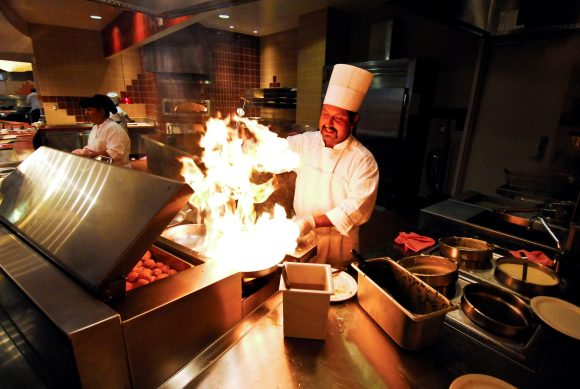 Then
Now
Then
Now