On the desk of the Rev. Cisa Payuyo in the Fish Interfaith Center sits an evocative photo rich with Chapman history. The image of students from the Philippines was given to her by her mentor at Filipino Disciples Christian Church in Los Angeles, Royal Morales '54, who told stories of generosity and opportunity made possible by Charles Clarke Chapman, the namesake of Chapman University.
Payuyo was intrigued by the stories, so she took the photo to Leatherby Libraries and searched through 1930s Chapman yearbooks until she could identify each of the 11 students pictured. Still, the photo kept nudging her to learn more about the man who brought those students to Chapman during a time when few immigrants, especially from Asia, enjoyed such educational opportunities.
She knew that C.C. Chapman was a banker, citrus grower and Disciples of Christ church leader who in the early decades of the 20th century steadfastly stoked the flame of a struggling L.A. college then known as California Christian. He was the first chairman of the college's Board of Trustees and was instrumental in raising funds to keep the school going.
The school's trustees were eternally grateful, and on Commencement in 1934 they announced that henceforth the school would carry the Chapman name. C.C. Chapman was moved to tears by the gesture. Later, he would share that the honor "seems only a dream."
Payuyo draws inspiration from the countless dreams C.C. Chapman fulfilled through his generosity and philanthropy.
"He's someone who reflects the idea of 'anything imaginable,'" says Payuyo, associate director in Chapman's Office of Church Relations. "He's someone who came from humble beginnings, grabbed onto what was beautiful in his time and enhanced it."
The Life and Legacy of C.C. Chapman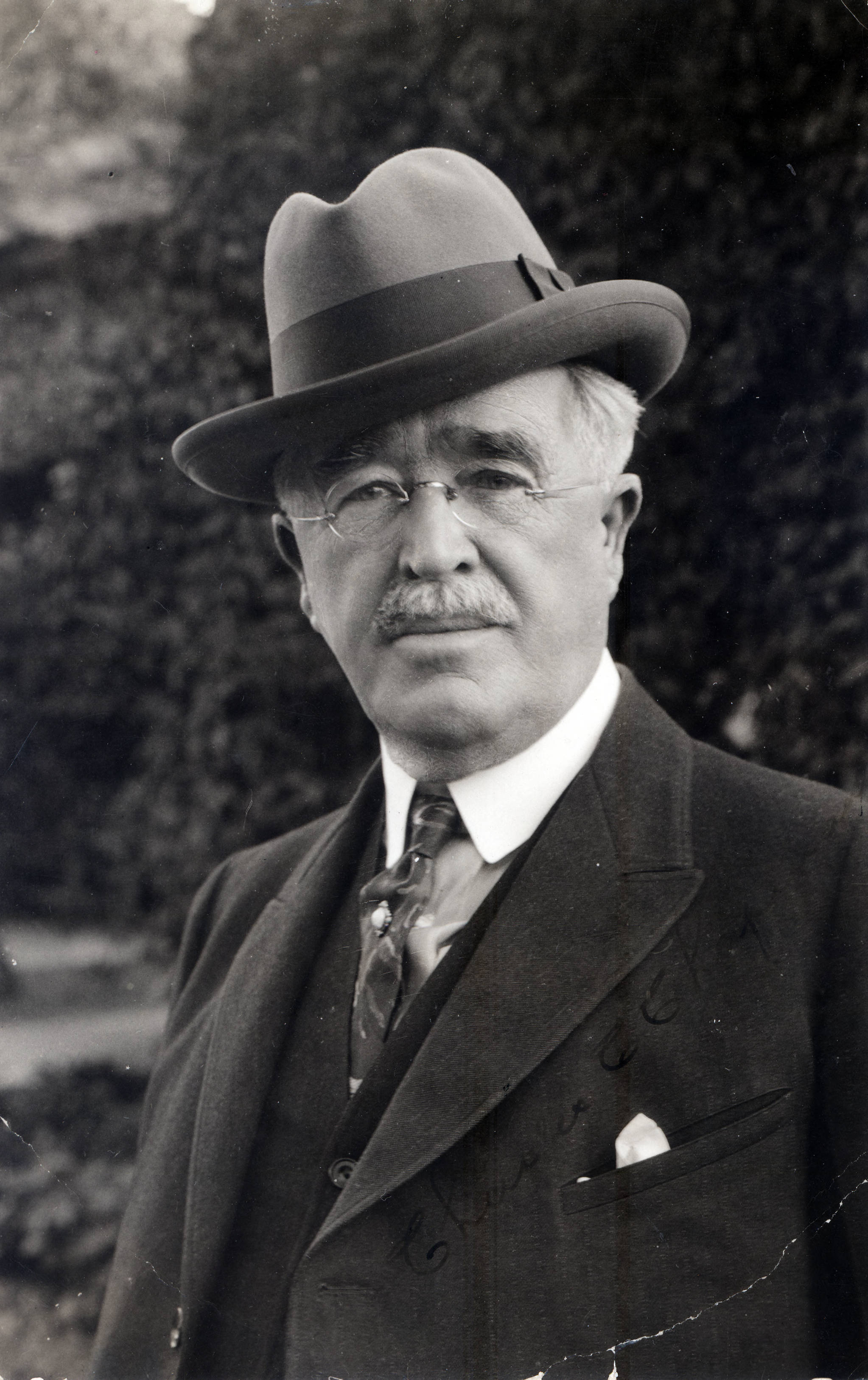 This summer, Payuyo decided it was time to do more historical digging into the life and legacy of C.C. Chapman. To make his impact more tangible, she planned a day trip to some of the places where his presence is still felt and his influence endures. On a warm Saturday in July, she and two Chapman Disciples on Campus students inaugurated what Payuyo is calling the Chapman Heritage Tour.
She hopes it will be the first of many opportunities for members of the Chapman community to visit sites that illuminate the university's history and provide a window to the impact of its founding spirit of inclusion.
"Now when I see the C.C. Chapman statue outside the Fish Interfaith Center, I have a vision of who he is and I better understand his place in history," said Isabelle Garcia '22, a psychology major from Michigan who joined in the tour. "I hope Cisa does the tour again when there are more students on campus, because it was super interesting."
Hazel Thurston '24, a creative writing major from Washington, D.C., says she wanted to participate because "Chapman has a rich history in California that I think needs to be commemorated. Going back to the roots of our institution allowed me to greater appreciate the changes and improvements that have been made, as well as acknowledge our shortcomings. Continued improvement is something that I think Charles C. Chapman would approve of."
As developed by Payuyo, the heritage tour has seven stops, starting in Fullerton, where C.C. Chapman was the city's first mayor, and ending in Los Angeles, where he conducted business and helped college dreams blossom. Along the way, she and the students visited:
• The Chapman Building, 110 East Wilshire Ave., Fullerton
C. C. Chapman maintained his mayoral office in the building, which, at five stories, was the tallest in Orange County when it was built in 1923.
• Final resting place of Charles Clarke Chapman, Forest Lawn Memorial Park, 1712 S. Glendale Ave., Glendale
Buried alongside Chapman are his first and second wives as well as other members of his extended family. The site includes a marble statue, a replica of "La Carita," or "Carità Educatrice (Charity the Educator), by Lorenzo Bartollini (1777-1850).
• Previous location of Chapman College (California Christian), 4133 Marathon St., Los Angeles.
The site is now a parking lot owned by Los Angeles City College and is used as a swap meet on weekends.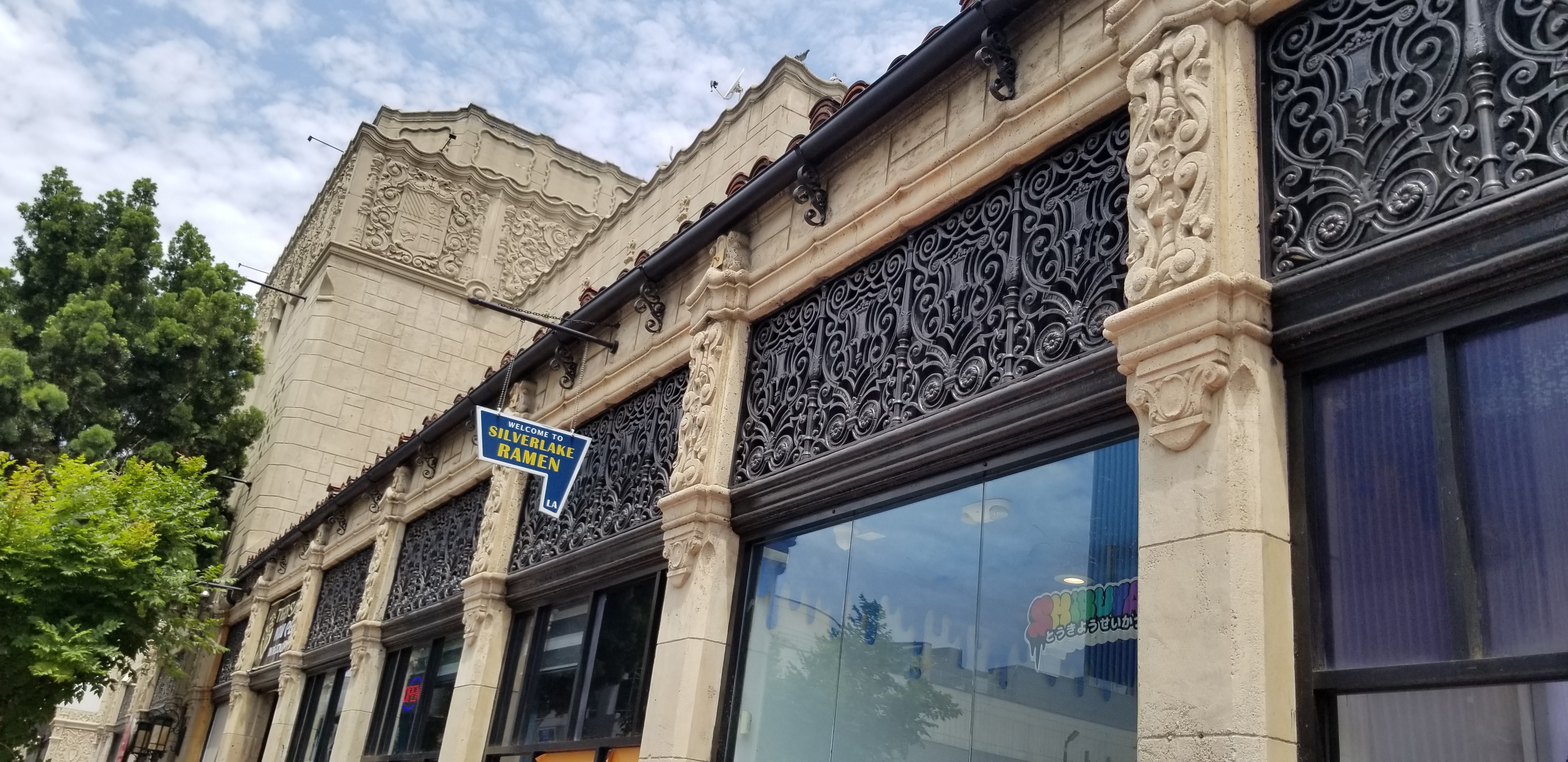 • Chapman Market, 3465 West 6th Street, Los Angeles
Featuring Spanish Colonial Revival architecture with Art Deco details, this beautifully restored 1929 structure was initially developed by C.C. Chapman as one of the first markets designed for motorists. A rooftop sign invited drivers to turn off Wilshire Boulevard into the building's parking lot. Now the structure is occupied mostly by chic Korean shops and restaurants. "I think C.C. Chapman would like that," Payuyo said.
• Former location of Wilshire Boulevard Christian Church, 634 Normandie Ave., Los Angeles
Completed in 1927 with funding by C.C. Chapman, the building also housed the college before a campus was built. In its heyday, the Romanesque-style structure with Byzantine influences was considered the Disciples Cathedral of Southern California.
• Robert F. Kennedy Community Schools, 701 S. Catalina St., Los Angeles
Across from the Wilshire Boulevard Christian Church are six K-12 pilot schools on the former site of the historic Ambassador Hotel, where Chapman College Founders Day galas once were held. In 1968, Sen. Robert Kennedy was assassinated in the hotel after winning the California Democratic Presidential Primary.
• Chapman Flats, 756 S. Broadway, Los Angeles
Once known as the Charles C. Chapman Building, this 13-story Beaux Arts edifice dates to 1912, when it was one of first office buildings in Los Angeles with a steel frame. It housed Bank of America when C.C. Chapman was the first chairman of the board. Restored to its historic luster, the building now is home to elegant apartments.
Pride in Chapman's History of Inclusion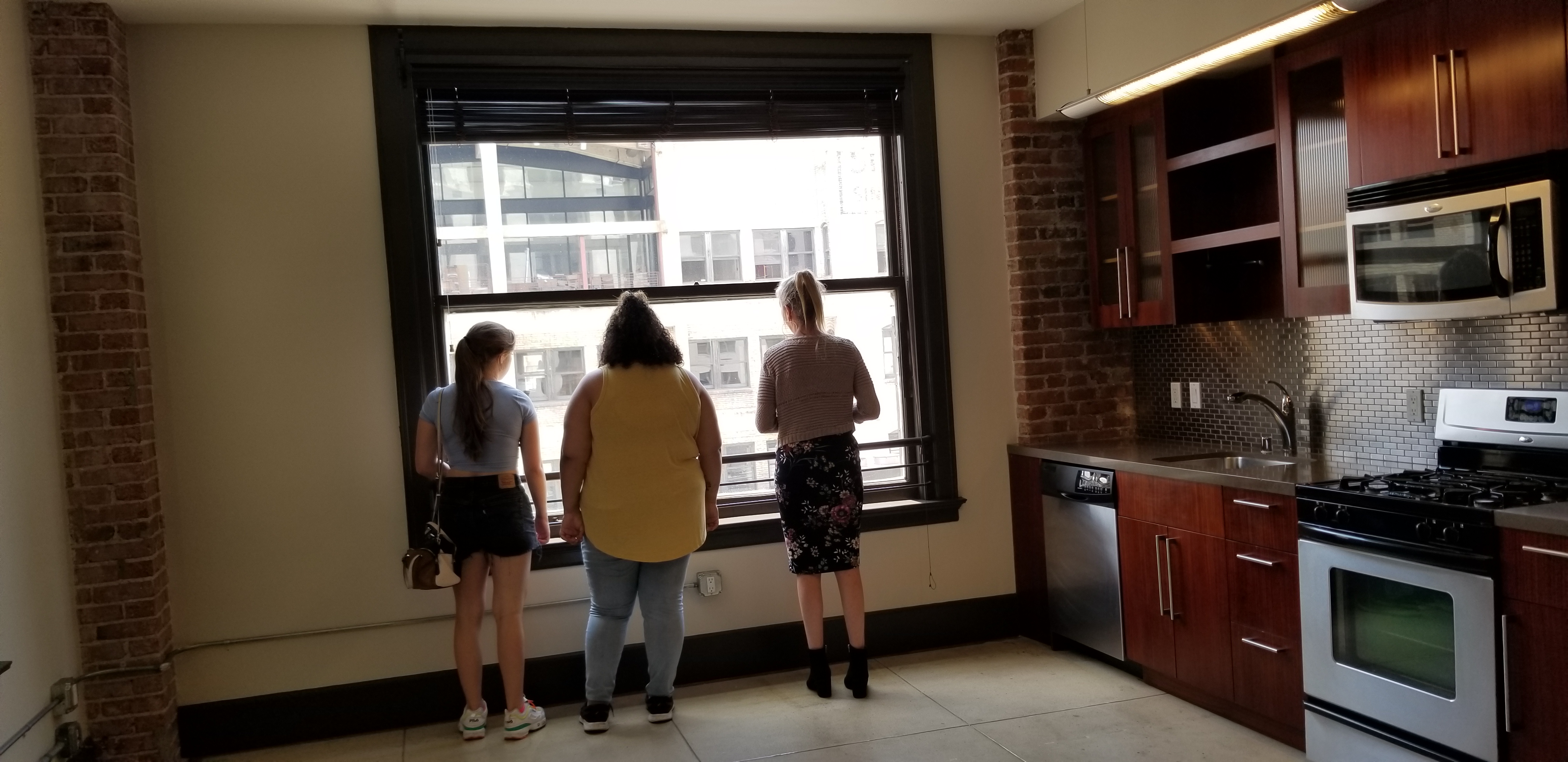 A chance to look inside the Chapman Flats apartments and imagine the space as C.C. Chapman's banking office was one highlight of the tour for Payuyo and the students. Another was walking around the Chapman Marketplace, where a security guard noticed their interest and pridefully shared stories of the building's history.
The whole tour experience reinforced Payuyo's own pride in Chapman as a place where a chance meeting in 1928 between a banker/citrus grower in Los Angeles and a college-age visitor from the Philippines could open a pipeline for numerous other students, including her mentor.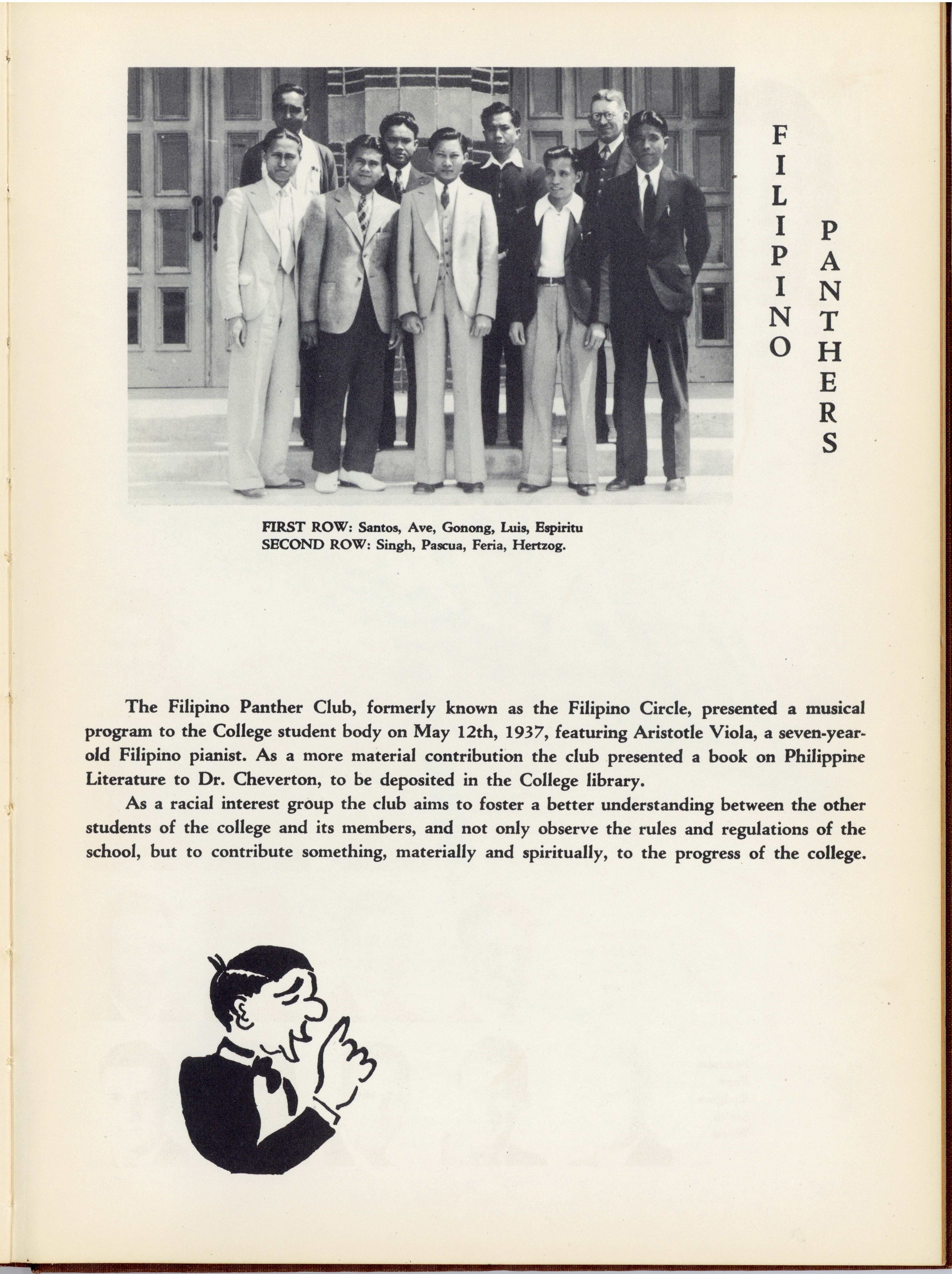 A 2019 exhibit in Leatherby Libraries, curated by John Carlo Encarnacion and Annie Tang, took visitors through the vibrant history of Filipino- and Filipina-American students at Chapman, using photos and documents from the university's archive.
"When you look at 1930s Chapman yearbooks, there are a lot of people from different ethnic groups," Payuyo says. "There are African Americans, Japanese Americans, Koreans, Filipinos. Their dreams grew at Chapman."
That history also connects to the founding of Chapman as Hesperian College in 1861, Payuyo added, noting Hesperian's commitment to welcoming women and people of color when few such institutions did.
"To me, it all rings true to the spirit of Chapman," she said. "The place and the man."