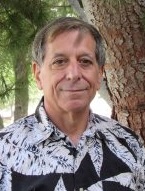 Chapman University Professor Hillard Kaplan, who for two decades has led a research team of dozens gathering breakthrough health and history data in the rainforest of Bolivia, has been honored with a Lifetime Achievement Award by the Human Behavior and Evolution Society (HBES). The HBES is the principal scientific community for those studying the evolution of human behavior.
"It was a great honor to be given the award for work that I feel incredibly fortunate to pursue," says Kaplan, Ph.D., a professor of health economics and anthropology with appointments to the Economic Science Institute at Chapman's Argyros School of Business and Economics and to the Chapman School of Pharmacy.
"My career as an academic scientist has been fun, exciting and full of amazing experiences with different cultural groups that have changed me as a person," he says.
Kaplan was nominated for the award by Michael Gurven, Ph.D., a former student who is now his research collaborator and co-principal investigator on the Tsimane Health and Life History Project.
In the ongoing project, Kaplan leads anthropologists, cardiologists, cognitive health experts and other scientists gathering data in partnership with the Tsimane, Amazon villagers who are among the last people on Earth still living a hunter-farmer-forager lifestyle full of vigorous exercise and very little processed food.
Gathering Insights on Cardiovascular Disease and Alzheimer's
The Tsimane have almost no cases of diabetes, hypertension, heart disease or stroke. The research team is now exploring possible connections between diet, lifestyle and Alzheimer's. The research has been published widely in high-profile research journals.
"My research has been directed to addressing big questions, such as why do people cooperate and what determines how long people live," Kaplan says. "Now, my research is directed toward understanding cardiovascular and Alzheimer's diseases, with the hope that it will lead to new interventions that will improve people's lives."
The Lifetime Achievement Award recognizes sustained scientific contributions over the course of a career. The society's worldwide membership includes researchers from a range of disciplines in the social and biological sciences.